How to Configure UBNT Rocket M2 as Access Point Mode
UBNT Rocket M5 Configuration Best Base Station Access Point
About Ubiquiti Network
Ubiquiti Network is a Wireless Networking Product manufacturer company of San Jose located in California's. Ubiquiti network also known short name of UBNT.  Its provide low cost and high range wireless product for small and enterprise label wireless networking solution. UBNT product useful for local internet service provider for providing client end last mile connectivity solution. UBNT Rocket M5 Configuration Best and Easy Tutorials for beginners
Difference between Ubiquiti Rocket M2 & Rocket M5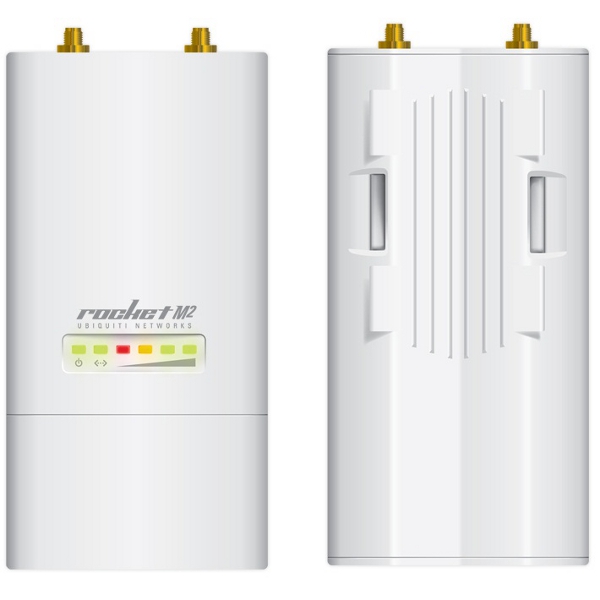 Do not Confuse with UBNT Rocket m2 and UBNt Rocket m5 Device difference if you are start using ubnt product first time . Difference is only Frequency band because Rocket M2 means it support 2.4 GHz Frequency and Rocket M5 is 5Ghz Frequency Channel device. 2.4 Frequency Used for Indoor Wi-Fi and mobile, Laptop support only 1-11 channel (2412~2462) 5Ghz band use for outdoor long range point to point (back-haul) and point multi point connectivity. UBNT Rocket M5 Configuration Read More.
Rocket M2/M5 Access Point Mode Configuration
Ubiquiti (UBNT) Default IP- Address is 192.168.1.20
Put Same Series IP-Address in Pc/Laptop (Ex :192.168.1.x)
Open Internet Browser and type 192.168.1.1 in address Bar .
Default Username : ubnt
Password : ubnt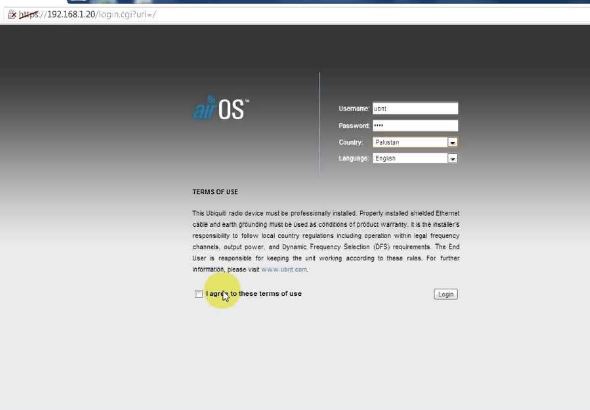 Wireless Configuration
---
Go to Wireless Tab
Wireless Mode : Access Point
Frequency MHz : Set Channel as per area interference
Wireless Security : Set Wireless Security for Network Protection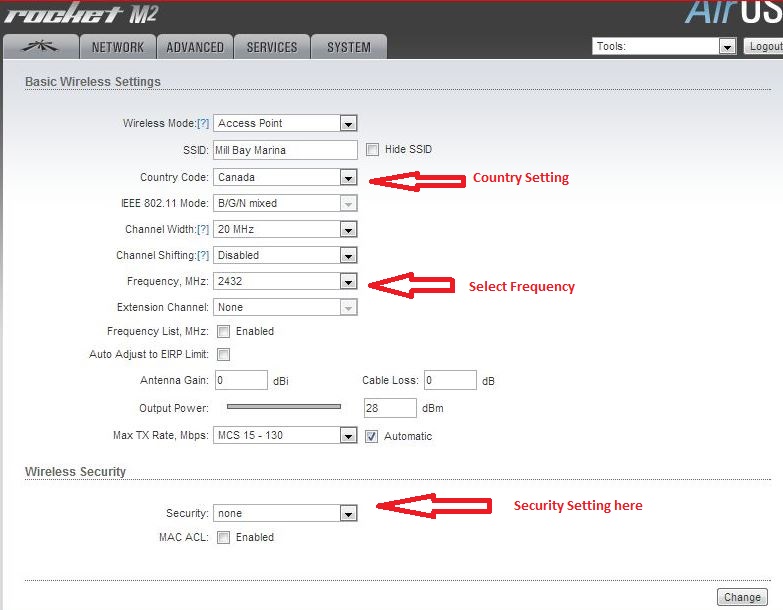 Lan Setting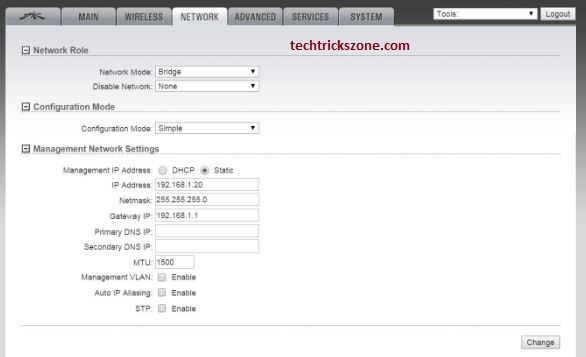 Network Mode : Bridge
Network IP Address : Static / DHCP
IP Address : set IP Address here
---
UBNT AirMAX Settings
airMAX Setting is ubiquiti network proprietary feature. if you enable this feature then its not allow you to use third party client device associate with ubnt device. so if you want to use third party client device then make sure airMAX setting is disabled from main tab.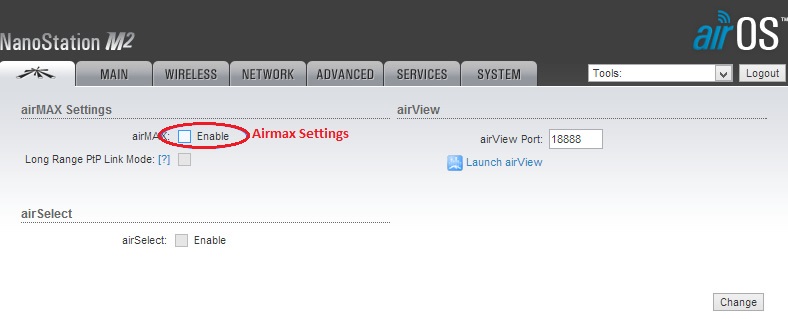 UBNT Rocket M2/M5 Status
Status page show all information of device settings, mode, Mac ID , CCQ and connectivity status with signal.