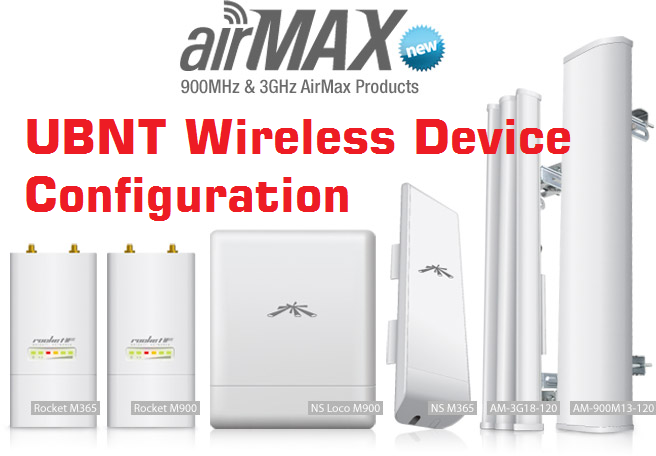 UBNT Rocket M5 Configuration Base Station Access Point
About Ubiquiti Network
Ubiquiti Network is a Wireless Networking Product Manufacturer Company of San Jose located in California's. Ubiquiti network also known short name of UBNT.  It's providing low cost and high range wireless product for small and enterprise label wireless networking solution. UBNT product useful for local internet service provider for providing client end last mile connectivity solution. UBNT Rocket M5 Configuration Best and Easy Tutorials for beginners.
If you are looking for low cost wireless solution than UBNT product will be best budget product for you network. UBNT provide low cost with best performance product use for small and large industries also. You can also use low cost network device such as network switch, IP camera, Wireless Antenna for your Network. UBNT provide a easy user web interface to make easy configuration for everyone who is networking engineer or a non technical parson also.
UBNT Rocket M5 and Rocket M5 Compliance Test Mode.
If you never try UBNT product yet you can use and compare with other product with same price range after that you can be confident product. Please read all document related information from official ubnt website for compliance with legal regulatory of your country. This website only provide free user guide for configuration. Techtrickszone.com not claim or grantee about the product match legal regulatory or not, so make sure you before buy and use you have read all document carefully.
Difference between Ubiquiti Rocket M2 & Rocket M5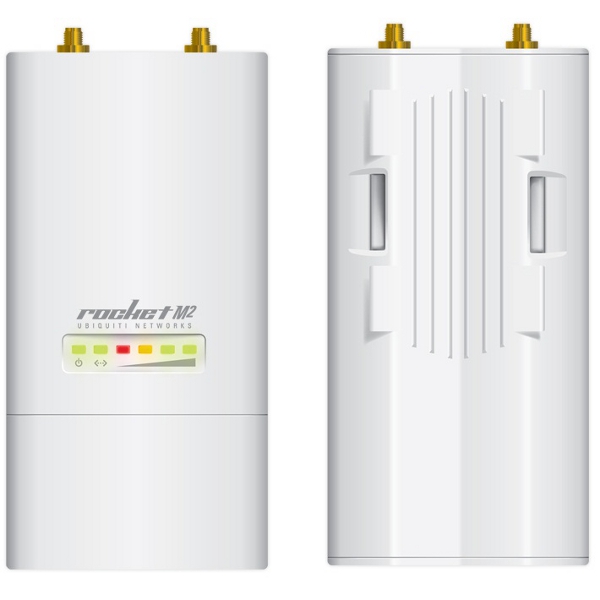 Do not Confuse with UBNT Rocket m2 and UBNt Rocket m5 Device difference if you are start using ubnt product first time. Difference is only Frequency band because Rocket M2 means it support 2.4 GHz Frequency and Rocket M5 is 5Ghz Frequency Channel device. 2.4 Frequency Used for Indoor Wi-Fi and mobile, Laptop support only 1-11 channel (2412~2462) 5Ghz band use for outdoor long range point to point (back-haul) and point multi point connectivity. UBNT Rocket M5 Configuration Read More.
Configuration of Rocket M2 and M5 both are same because web user interface are same. So if you know configuration of Rocket M2 than you can also configure Rocket M5. Only you should know difference of both device frequency band so you can use device accordingly.
Rocket M2/M5 Access Point Mode Configuration
Before start configuration make sure your Laptop or PC LAN IP Address should be in same series of UBNT Default IP Address.
Exp:  UBNT Device default IP Address is 192.168.1.20 so you Laptop or PC IP should me 192.168.1.2  to 254. Only you cannot use 192.168.1.20 IP in your Laptop LAN because you would now able to access Device If you use same IP in Laptop.
Ubiquiti (UBNT) Default IP- Address is 192.168.1.20
Put Same Series IP-Address in Pc/Laptop (Ex :192.168.1.x)
Open Internet Browser and type 192.168.1.1 in address Bar .
Default Username : ubnt  ( Caps Lock is off )
Password : ubnt       ( Caps Lock is off )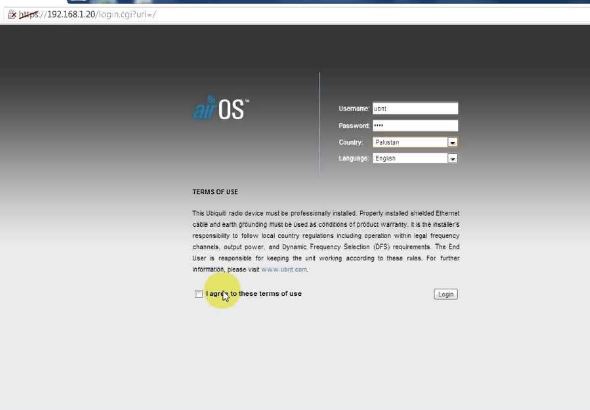 Wireless Configuration
---
Go to Wireless Tab
Wireless Mode : Access Point
Frequency MHz : Set Channel as per area interference
Wireless Security : Set Wireless Security for Network Protection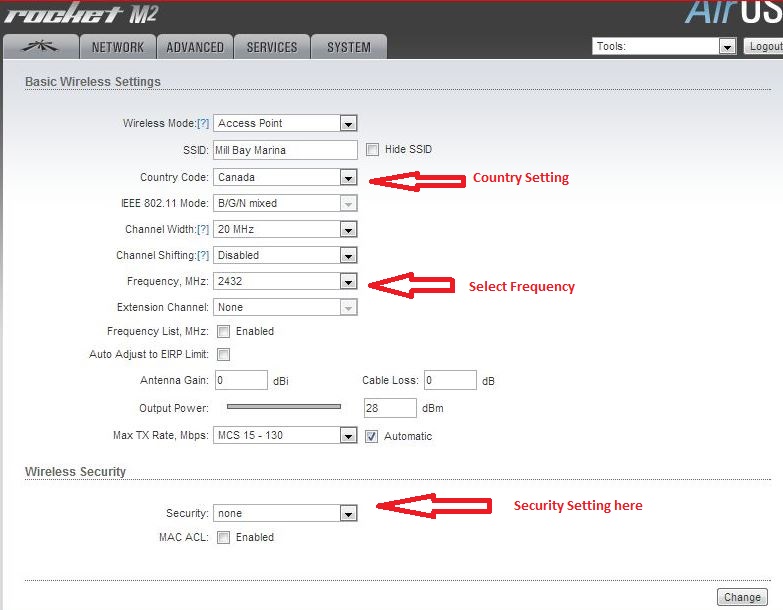 Wireless Mode should Access Point or Access Point WDS for first device or if you want to use it for Base station.
SSID : use Network name here whatever you want to use , This name will show when you scan from  remote side device
Country Code: Choose as per your country name to compile with legal channel regulatory.
IEEE 802.11 Mode: if you are configuring rocket M2 use BGN and if you are configuring Rocket M5 choose A/N.
Channel Width: Choose the channel width as per your bandwidth requirement and interference label in is you want to use this device.
Frequency, MHz: for Rocket M2 use channel no. from 2412 to 2462 and for Rocket M5 choose frequency as per your location interference.
Output Power:  adjust output power if you are using radio in short distance. Transmitting full power in short distance can be damage radio wireless quickly due to high signal receiving.
Click Change and then Apply.
UBNT Rocket M2 LAN Setting
For Point to point and Access Point mode Network mode should be Bridge. If you want to use your Access Point as a router also you can choose Network Mode Router but after change Network mode to router you can only access device with Wireless because Lan port will turn into WAN port.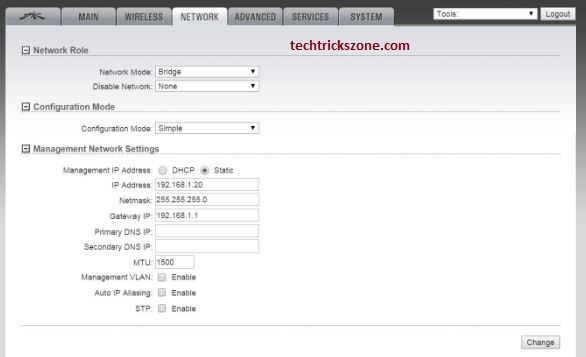 Network Mode : Bridge
Network IP Address : Static / DHCP
IP Address : set IP Address here
Network IP Addres:  Change IP address here if you want to use any different series.
Management VLAN: if your network using VLAN than you Enable Management VLAN in UBNT device with Management VLAN option in Network tab.
---
UBNT AirMAX Settings
airMAX Setting is ubiquiti network proprietary feature. If you enable this feature then its not allow you to use third party client device associate with ubnt device. so if you want to use third party client device then make sure airMAX setting is disabled from main tab.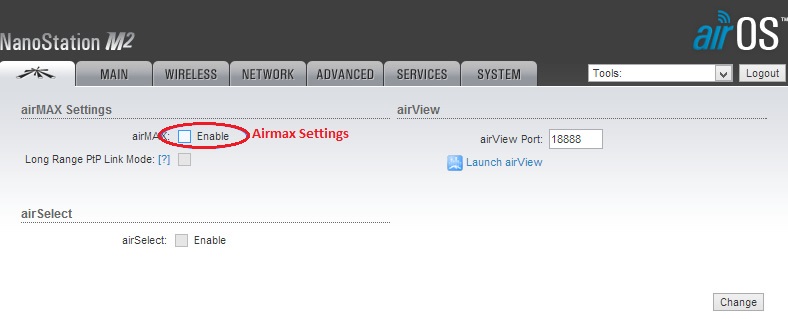 AirMax Option Enable will not allow you to connect any third party device with UBNT device. If you want to connect any other brand client device with UBNT Access Point than make sure airMax feature disabled.
UBNT Rocket M2/M5 Status
Status page show all information of device settings, mode, Mac ID , CCQ and connectivity status with signal.
In status page you can also use some tools to check connectivity of remote site device with using ping utility from inside radio only.
About Graph :
LAN: LAN graph will show total TX and RX data packet running on LAN port .
WLAN: WLAN graph will show total RX and TX data packet going on WLAN one Radio to other radio. This will also call throughput of Point to Point radio link  maximum data radio can carry with WLAN.
PPPoE:  If you are running PPPoE in device than this graph will show traffic of PPPoE dail up connection receiving and transmitting.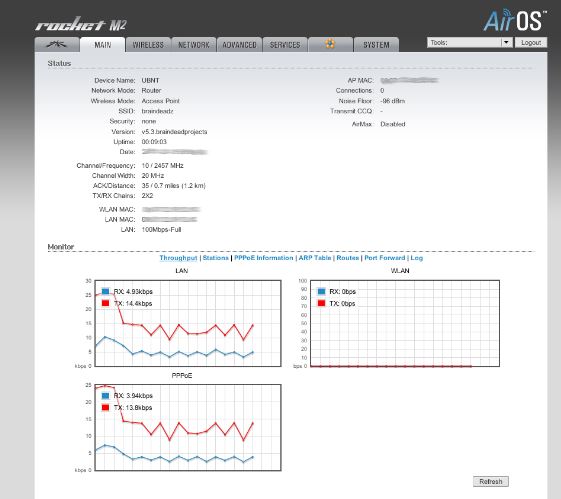 ---
This Configuration guide also supported  for UBNT other model is given below.
UBNT airGrid M
UBNT airGrid M5
UBNT Nano Beam M
UBNT Lite Beam M
UBNT PoWer Beam
UBNT Bullet M2 and bullet M5
UBNT Nano station M