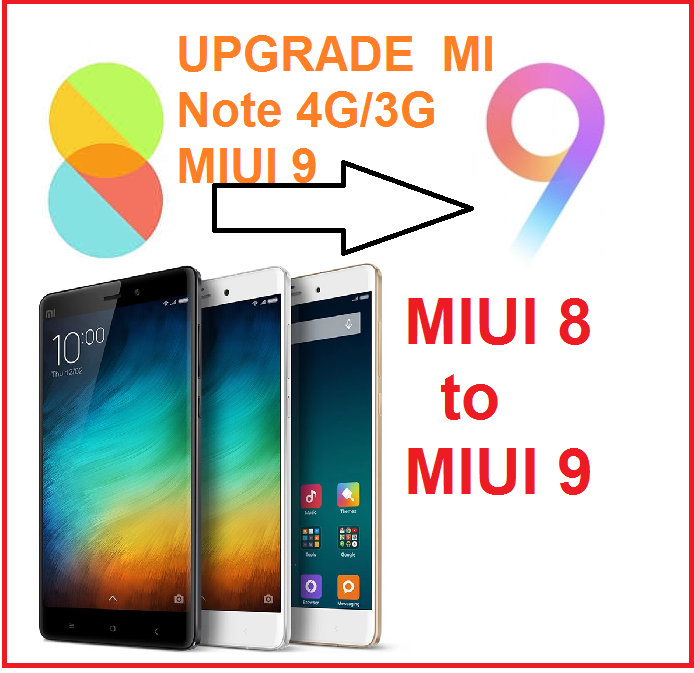 How to Upgrade MIUI9 for RedMi Note3G/Note 4G (2-Method)
Xiaomi recently launched latest version of MIUI9 after released android 7 nougat. After upgrading MIUI 8 to MIUI 9 get the new feature. There is a problem upgrading MIUI9 from directly mobile updater because you will not get MIUI 9 update with software updater. Although Xiaomi already release MIUI 9 for most of supported MI mobile phone so if your mobile phone currently with MIUI 8 stable than you can upgrade your MIUI 8 to MIUI 9 with fastboot option. Get the complete guide for Miui 9 Upgarde for redmi Note 4 and all supported Xiaomi Mobile phone in india.
If you are using one of the phone from given list of mi model than here you will get complete guide to upgrade your Mi note phone to MIUI 9  in less than 5minut.
MIUI 9 is now available for Redmi Note 4 Qualcomm/ Redmi Note 4X, Mi 6, Mi Note, Mi Note 2, Mi 5, Mi 5s, Mi 5s Plus, Mi Max, Mi Max Prime, Mi Max 2, Mi 2/2S, Mi 4, Mi 4i, Redmi 2, Redmi 3, Redmi 3S/3X, Redmi Note 4G, Redmi Note 4, Redmi Note 3 Qualcomm, Redmi Note 3 Special Edition, Redmi Note 2, Redmi 4 / 4X
Upgrading MIUI9 to All Red Mi Phone with 2 Method.
There are two methods to upgrade your Mi Note phone from MIUI 8 to MIUI 9. First method is using Mi Phone updater directly from phone. Second method is using MI fastboot tools with usb cable. For fastboot method you required PC/Laptop and original USB cable.if your Mi Note phone have miui 8 stable rom then you should use fastboot tools to upgrade your red mi note 4G to MIUI9. Follow the both method to upgrade your Mi phone with latest android version.
1: Upgrade your Mi Note 4G to MIUI9 with Phone Updater
If your phone show MIUI 9 update file than this method is quite easy for you. With this ways you don't need required any USB cable and tools to flash MI Note to MIUI9.see the step below to upgrade your redmi note 4 with MIUI9 android version.
2:  After Download MIUI9 copy it and pest it inside internal storage – "download_rom" folder.
3:  Now go to your phone updater and click three vertical dot (.) and choose option "Choose update package"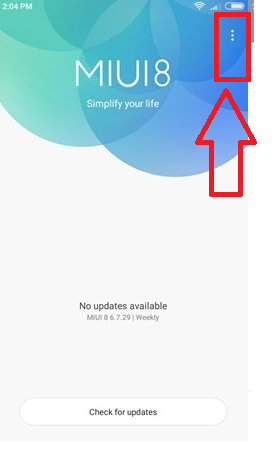 4: select the folder your pest MIUI9 rom version in download_rom folder.
After upgrading phone will restart auto and it will take time 5-10 minute to upgrading it until process end to 100%.
2: How to upgrade MIUI 8 to MIUI 9 with Fastboot 
Before upgrading your Red Mi phone to MIUI 9 you should have some tools to start process. tools and software required to upgrade MIUI9 for redmi note 4G.
1: Phone charge At least 70%
2: Original MI USB Cable
3: MIUI 9 ROM Downloaded: click below link to download latest update of MIUI9 for redmi Note 4G
Redmi Note 4G Download Now MIUI9  
Fastboot (954M)   | Miui 9 Upgarde for redmi Note
http://bigota.d.MIUI.com/7.9.7/dior_global_images_7.9.7_20170907.0000.00_4.4_global_08e8f775c6.tgz
4: Mi Fastboot Tool | Mi fast tool required to upgrade your Redmi Note 4G from MIUI8 to MIUI9.you can download directly MI flash tool from given link.
Download Now | MiFlash20150731
Red Mi Note 4G Upgrading MIUI9 Process. 
Once you have downloaded MIUI9 to your PC/Laptop you required to unzip the zipped file. You can use any third party unzipped to unzip folder.
Install MI flash tool first and open it to start it.
Now go to folder you have unzip rom file you have recently downloaded and copy the location of folder.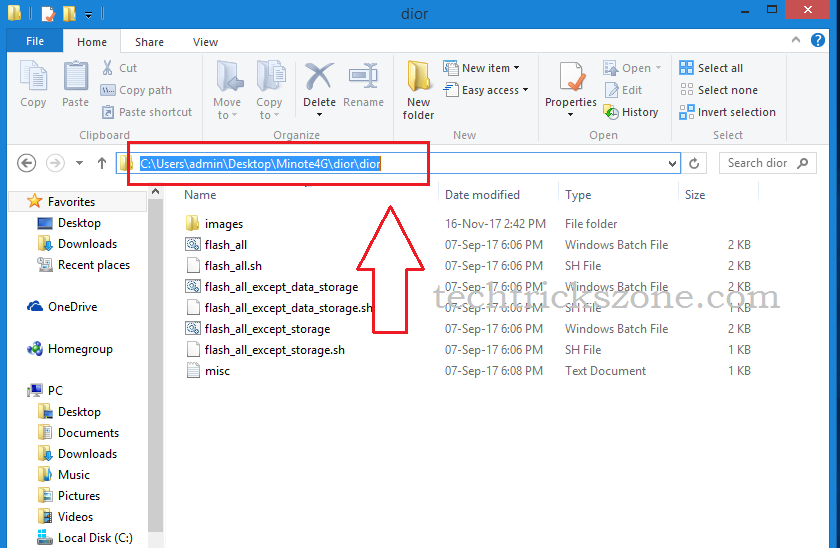 1: Browse the button and choose the folder location you have unzip MIUI9 rom file which you downloaded.
Or
You can copy the location of folder show above image and pest in browse location bar as shown below image.
2: Select the option: Flash All  , Flash All except storage , Flash all except data and storage.
Choose the second option keep storage file as it is.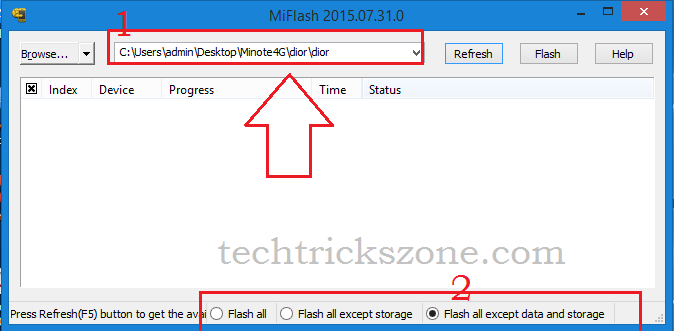 How to start RedMi Note 4G in Fastboot Mode
To start you MI note phone in fastboot you have to hole Volume Down button+ Power button together for 2-3 second. Phone will start in fastboot mood automatic.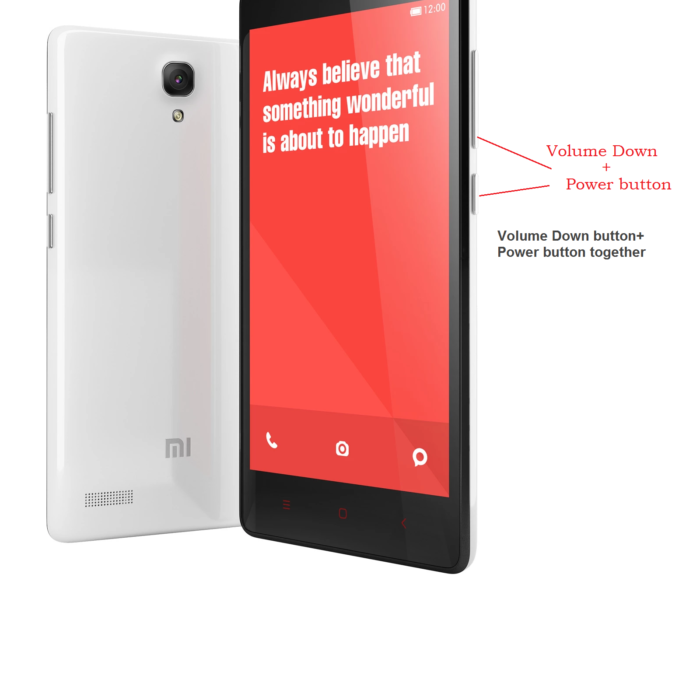 Once your RedMi Note 4G Fastboot mode activate connect your usb cable to phone and click flash button to start upgrade MIUI9.
When you connect you MI Note phone to PC USB port your phone will detect and show here . Once your phone is detected press flash button to start upgrading android miui9. If everything will be ok then process start and it will take approximately 5-10 minute to complete up gradation MI note 4G to MIUI9.
Miui 9 Upgarde for Redmi Note 4G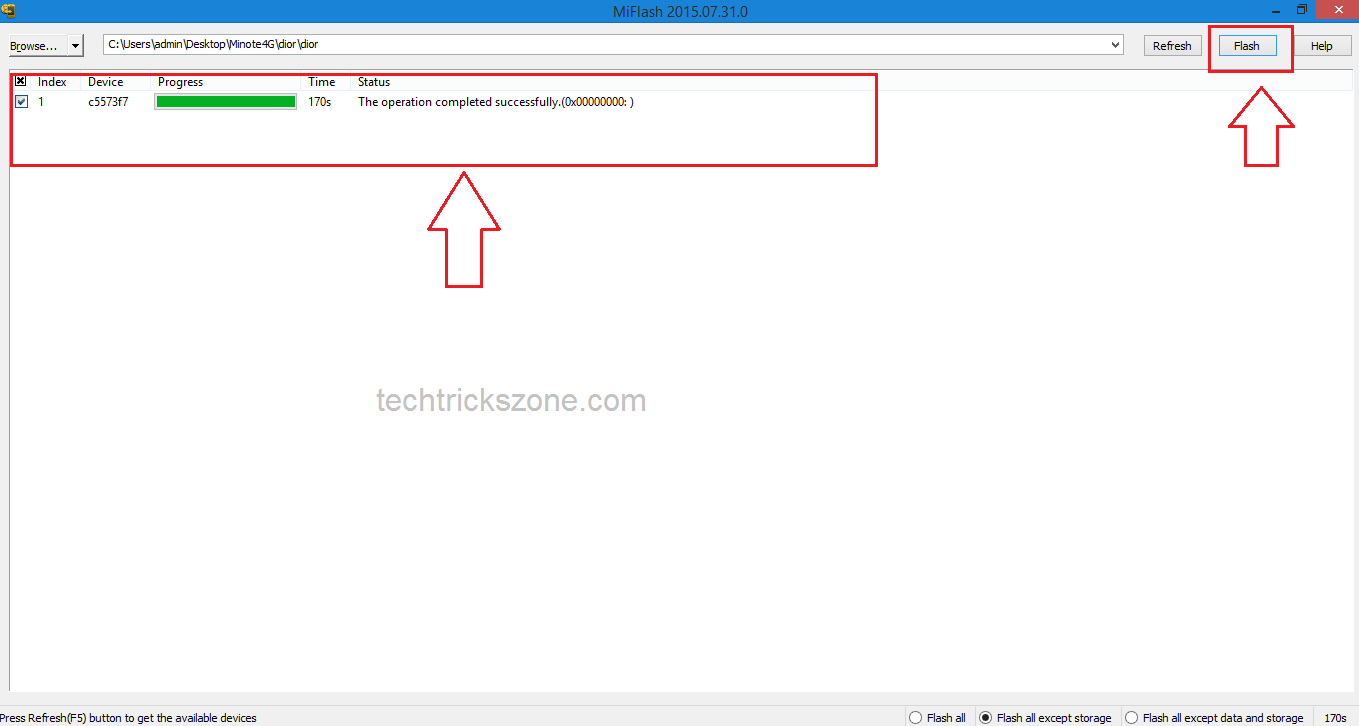 After finishing this process Phone will restart auto and it will take to 5minute to upgrading your phone . Once process finished your phone will start with MIUI9 with latest feature.
Congratulations to get your MIUI 9 successfully | now see the below what extra you will get with your MIUI9 Updated MI phone.
 5 Best New Feature Added to MIUI9 | TechTricksZone.com
If you are using MIUI8 still than you are losing some best feature for your MI phone which comes with MIUI 9 7.9.22|weekly.
1:  screen video recorder |  you have always use screenshot feature to capture in image but now you can also record your phone with video screen recorder which only possible with MIUI 9 updated phones.
2: Quick ball updated: in MIUI 8 already quick ball available but after upgrade MIUI 9 quick ball updated with more interesting and sliding feature when clicked on home button.
3: Security Feature | Security feature updated with more powerful scanning antivirus to get all torzen and spyware infected folder and files.
4: New image Editor | MIUI 9 will also give you updated and new image editer feature with best image edition caption.
5: Exclusive themes and sticker | MIUI 9 will give you best and new theme and sticker pack. Get more attractive and stylish themes to make your phone extra ordinary.
Watch Video to Upgarde Mi Note 4G/3G to MIUI 9