Redmi Note No network after upgrading MIUI 8 ( Solved)
RedMi Note 3 Not Showing network common issue when upgrading MI note to MIUI 8 with the latest version. no network is shown in 2g network and some phones not showing 4G network. if you are also struggling after upgrading your mi note phone to the latest version then now you are in the right place here you will get a 100% working solution for your smartphone problems. Network issues can be generated because the network not registering automatically to the network or the phone does not have a network registration detail in-network option. apply given steps one by one to solve your Redmi note 4g network problem.
 How to Upgrade MIUI9 for RedMi Note3G/Note 4G (2-Method)
Jio not showing 4G network on Red mi Note 4
1. Reset Default Network settings from phone settings
.
if you are facing internet issues in your Redmi note after upgrading  miui8 then please follow the steps given below to reset APN settings on your phone.
Jio network 4G not showing also solved with this method.
Go to phone settings
click on mobile networks
3. Access points Name
Click "Reset to default".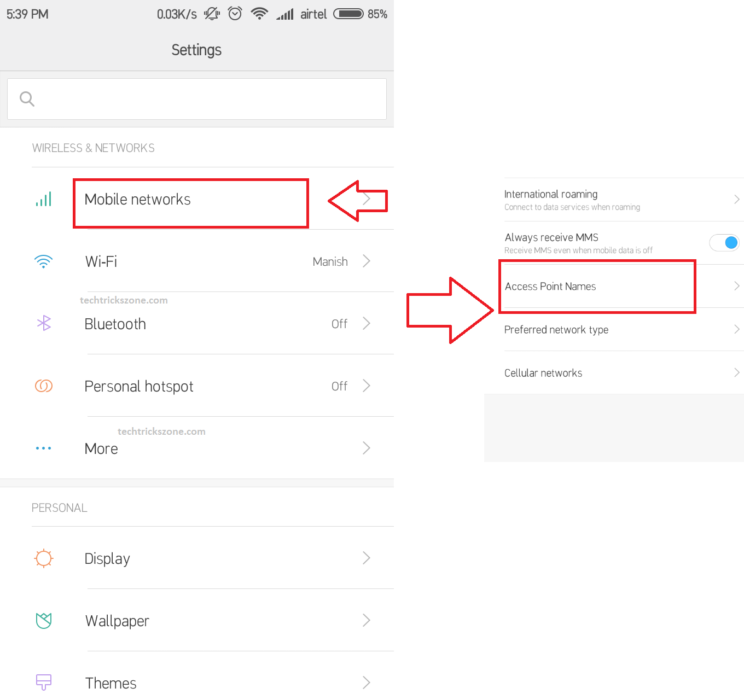 ---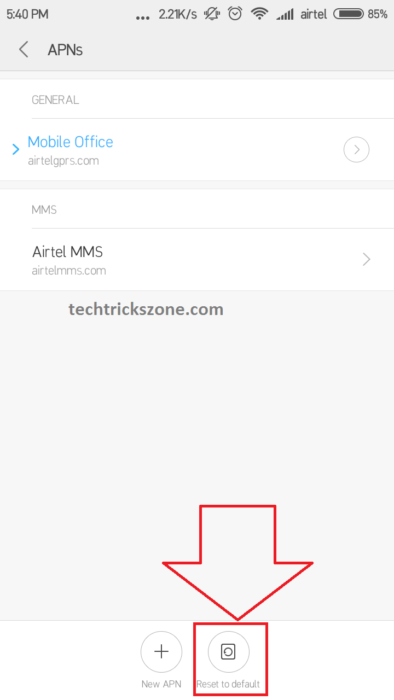 After resetting APN setting if still not showing 4G network please restart the phone and check again.
RedMi Note 3 Not Showing network after Upgrading MIUI 8
If you have upgraded MIUI 8 and not showing full signal in 3G and 4G then you can try these steps.
Go to Phone Settings
Click on Additional Setting
Go to the Backup & reset option
Click on Factory Data Reset

(Make sure you can backup you phone All data before proceed to Factory Reset. After Factory reset you can not Recover your data)

"Reset phone"
---

Downgrade Red MI Note MIUI 8 to MIUI 7
After applying methods 1 & 2 if still problem does not solve then now you have to revert your Flash ROM to MIUI 8 to MIUI 7. This method will 100% work for a network issue on all Mi note smart phones. See How to Downgrade MIUI 8 to MIUI 7
Download MIUI 7 from MI official website.
Click here to Download MIUI 7 NOW
After the click, the link chooses your phone Model and Download MIUI 7.
2.If you have Download MIUI 7 on your pc then please connect  Phone to PC and Move the file to Phone Storage ->Download_rom
3.If you have Download MIUI 7 in Phone then Move it From Download folder to  Download_rom folder inside Phone Storage.
MIUI 8 to MIUI 7 Downgrade Process.
Phone Settings
Go to About Phone
System Update
in the Next option, you will get MIU 8 Logo to see the 3vertical  dot(.) click on that and  Click choose update Package
Browse the download_rom folder where you have to save the MIUI7 zip file.
The device will reboot and the Upgrading process starts it will take approx 5-10 minutes to reverting MIUI8 to MIUI7.
Congratulations ! on RedMi Note 3 Not Showing network issue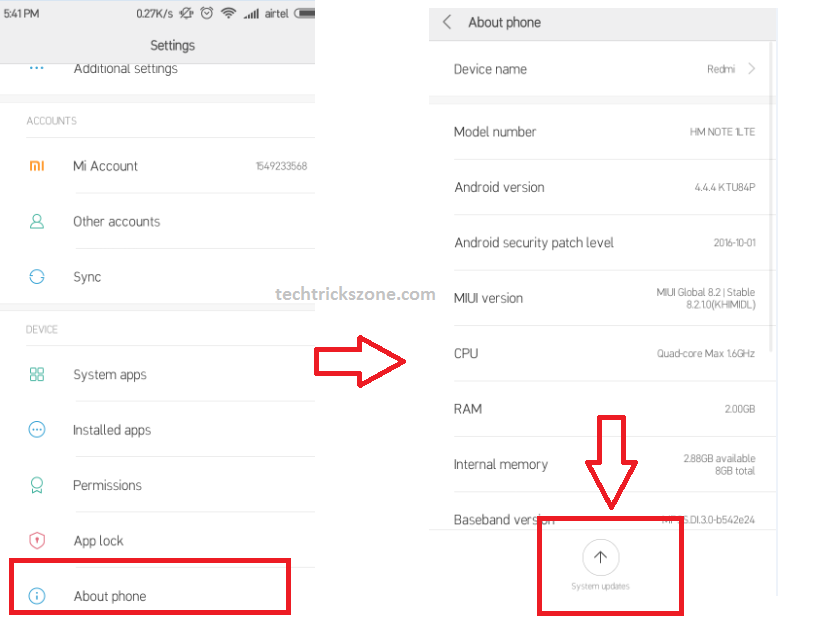 ---

MIUI 7 Not working After Downgrade from MIUI 8
After Downgrading MIUI 8 to MIUI 7 if your phone not starting properly or crashing android apps. Please follow the given option to solve the crashing issue
Reboot MI note phone and Press the Power+Volume UP key together.
The device will go to Recovery mode.
Choose Language: English or your choice
2.click Wipe all Data & reset
The device will reboot and your MI Note will be an option as brand new factory mode
Related Post
See Video Tutorial