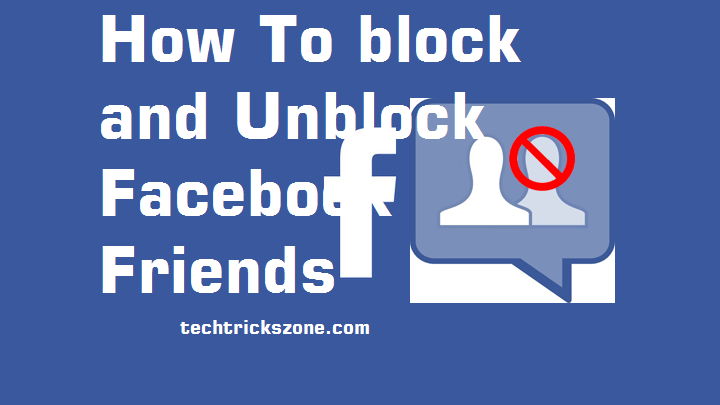 (Last Updated On: June 10, 2018)
How to Block Message  on Facebook from Non Friends 
Facebook is top social networking site for social communication. Its reduce distance between peoples so doesn't matter where we are sitting we just required internet to send our message and updated to worldwide because of social media site. We every time connected with our family, friend and love ones. Providing a medium of connectivity with peoples Facebook and other social networking site has a black spot where many people use fake profile and miss use of our data and picture from Facebook.
For using a safe virtual relationship we must aware about good feature of social networking site, which provide as some safety from frauds peoples. This post will describe you how you can block and unfriend any friends, how you can unblock any friend if your mind change, how you can block message from bad peoples. How you can Block event invitations, Block apps, Block app invites, Block Pages,read full post to know Facebook friend block without unfriend them.
You May Also Like –How to Login Multiple Facebook Account in one Messenger 
How to Change Your Facebook Page Name from mobile? (2018)
How to use Blocking Option in Facebook to control of your profile safety from frauds peoples
Facebook has provided "Blocking" feature option to control unwanted invitation message, and wrong people to bothering you without your permission.many option to facebook friend block without unfriend them.blocking option include the privacy setting for your Facebook account.
Blocking option in Facebook.
Go to  left top down arrow in topbar menu
Click on settings from Settings menu
---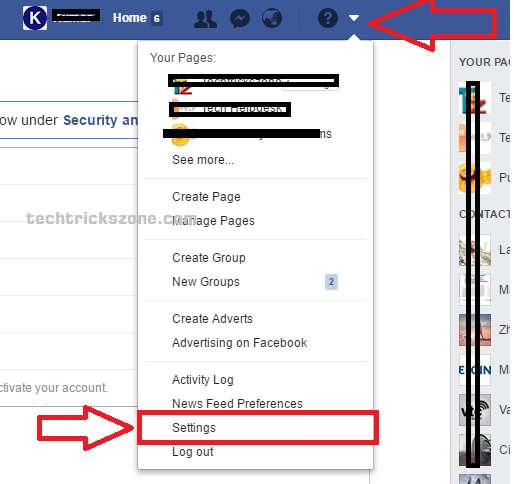 Blocking : click blocking option from left side menu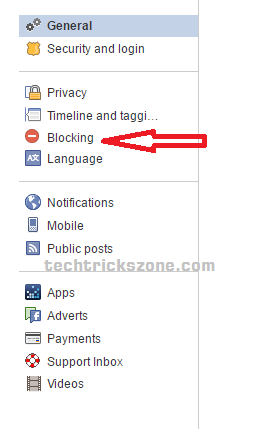 Inside blocking you will get option, block friends unblock friends, unfriend, block invitation, app invite block, event invite block.blocking frined in Facebook account will also block for Facebook messenger.
See Also – The 20+ Best Social Network Site for Text, Image and Video Chat (2018)
How to Restricted Facebook post from specific friends without blocking them-(2 Method)
Restricted feature let you provide power of not broadcast your post on the list who we want to restricted. We can show without blocking friend we can hide our post from them, just add friends to restrict option whom we don't want to show our post. Restricted friend only can see public post. restriction option you can also consider like Facebook friend block without unfriend them
Directly Restricted friend from profile:
For this method just visit friends profile and click Friend button from top of profile and click restricted option from down menu list.
---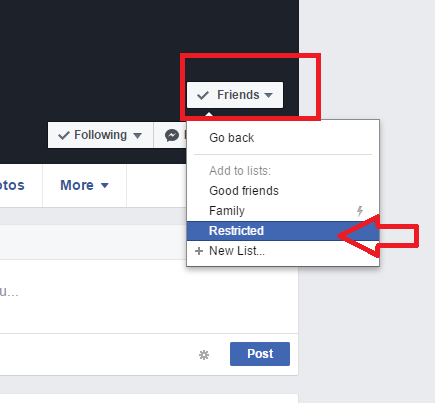 2 : Add Multiple friend directly to Restricted list
Edit list to add friend in restrict list

Choose friend from left side option –
Search friend name to add in restrict list and click Finish from bottom.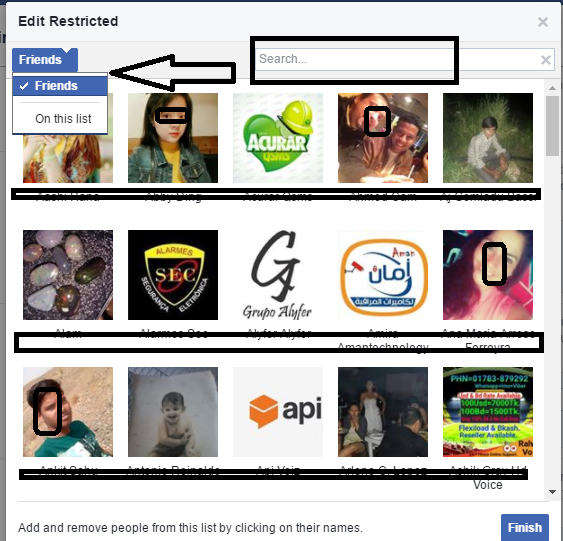 Remove friend  from Facebook restrict list just click on friend name .
 10 Best Upcoming Smart phone in India
How to Block friend in Facebook: (2 method)
Blocking friend in Facebook means that friend can not see you  post on your timeline, tag you, invite you to events or groups, start a conversation with you, or add you as a friend. Sharing with them your Facebook post and activity you need to unblock user and add as fiend again able see like  a normal user.
Click on friend profile whom we want to block
Click thee (…) horizontally dot next to massage option.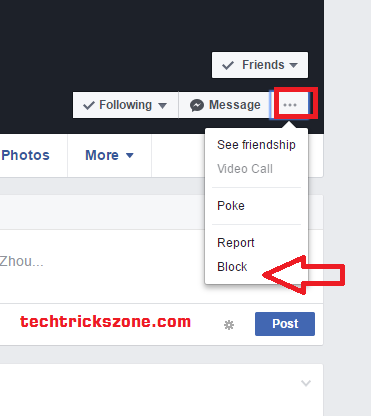 Choose block option from down list and confirm next confirmation ,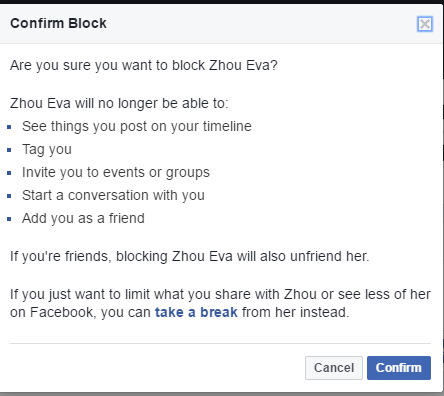 Go to Settings  –> blocking and find option Block user to add your friend to block list.

See Also –Hide Whatsapp Chat History From Friends with Password Lock (2018)
How to Unblock friend in Facebook
Once you have block any friends in Facebook and you want to unblock them if your mind change then follow option given below. After unblocking user can visit your profile and can send you friend request again.
Go to Settings–> Blocking à find the option block user
Click unblock button in front of user you want to unblock.

How to block any friend to send messages.(2 Method)
If you are bothering with unknown parson message in your profile but you don't want to block them. So you can block massaging from them to avoid unwanted message. If you block messages and video calls from they cannot send you massage and video call.
1.Block messages from chat windows.
Click friends to chat and go to chat windows right top settings gear icon. Click block messages from settings menu.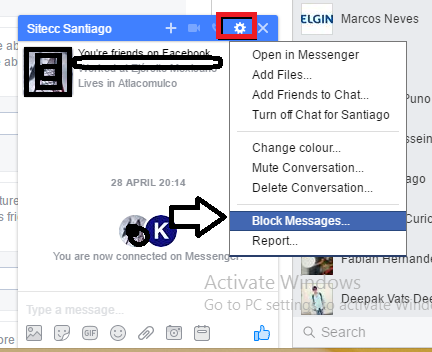 Method -2  : Block manually from Blocking settings options.
Go to settings –> blocking
Find option in block messages and add friends to block messages and video call.

Click Block message option to confirmation of blocking.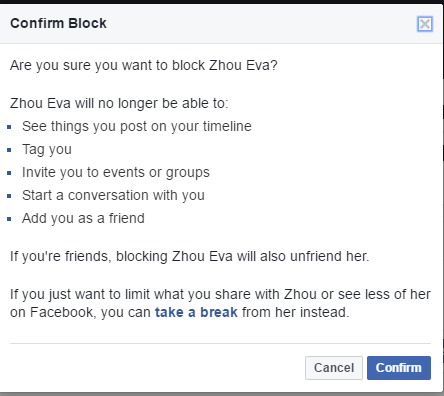 For unblocking friends click unblock option from block list
1.How to block app invites from friend in Facebook
How to Block Event invitations from friends in Facebook
Block Apps in Facebook to get information of your profile.
How to Block Facebook page simple steps .
Related Post
How to Enable and Disable Face Recognition on Facebook