Use Airtel mobile apps to change wifi name and password for Airtel 4G hotspot device. see simple steps to setup Airtel 4G Hotspot Router Configure first time to change default settings.
Airtel 4G Hotspot Router Configure from Mobile Apps
Airtel 4G Pocket WiFi Hotspot router configuration already post in an earlier post. Configuration of Airtel 4G router from the web is a bit typical task for those are not in Network professionals. Setup Airtel Hotspot router from mobile apps simple then configure from a computer using Web page. If you are using Huawei 4G hotspot pocket router with Airtel SIM then you can use Huawei HiLink (Mobile WiFi) to change default WiFi name and password.
Set up Airtel Mobile 4G hotspot Router using Mobile Apps
Every 4G mobile hotspot device comes with the default WiFi SSID and Password with factory settings. While buy a new 4G router do not forget to change the default Login password as well as WiFI Key.
To access the airtel 4G router from mobile required official Huawei mobile apps.
Download Huawei HiLink Mobile WiFi Apps
Install the Mobile Apps in Android or iPhone and proceed to configure the Router.
Connect Airtel 4G Router from Mobile WiFi
Power on your Airtel Pocket WiFi router and connect with Default Password.
To check the default WiFi password remove the back cover and find the details.
Once the Phone connected to 4G router now open the Huawei Mobile Apps.
Step1: Click Set up button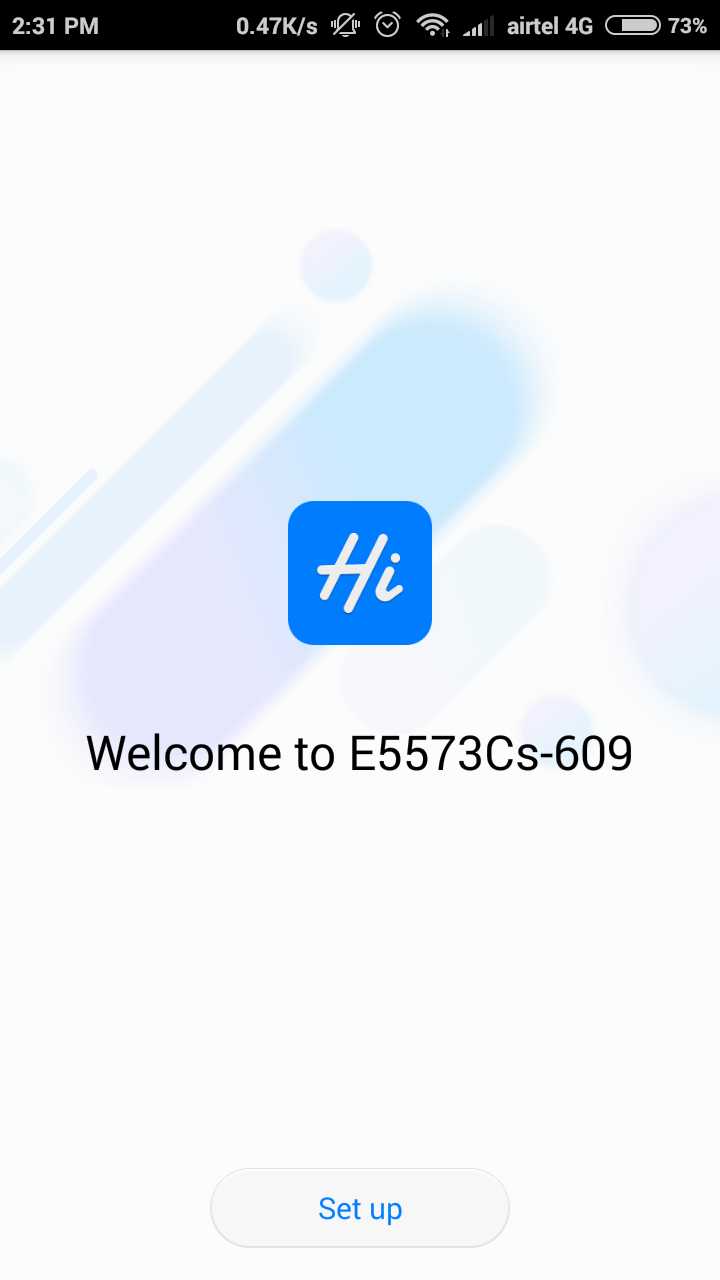 Step 2:  WiFi Settings
WiFi Name– Change the Default WiFi name and Type New Name for your Airtel Router.
Wi-Fi Password– Change The WiFi password ( use alphanumeric WiFi password Key always)
Set Device Login Password– also set the Airtel Hotspot Router Login Password
Check this option if you want to use your Wifi password also for Login Password.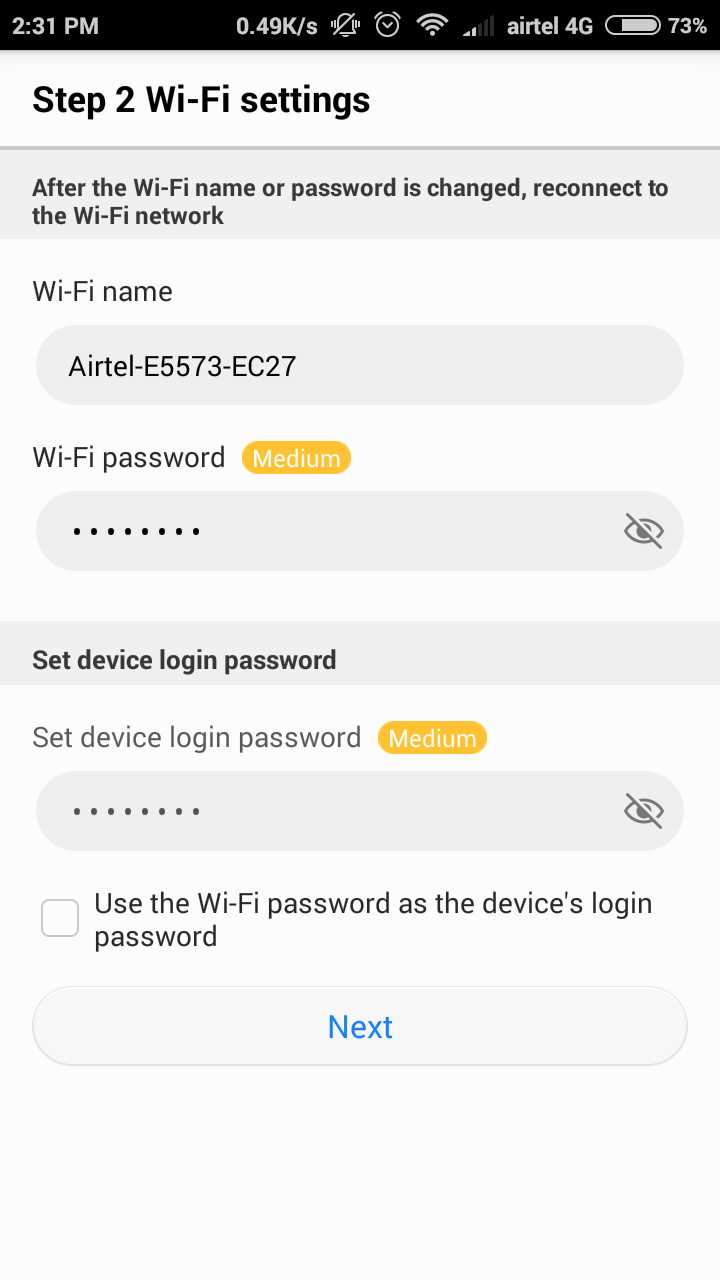 Click the Next button.
Configuration Complete.
Click the Start button to open Hotspot router control panel for more settings and status page.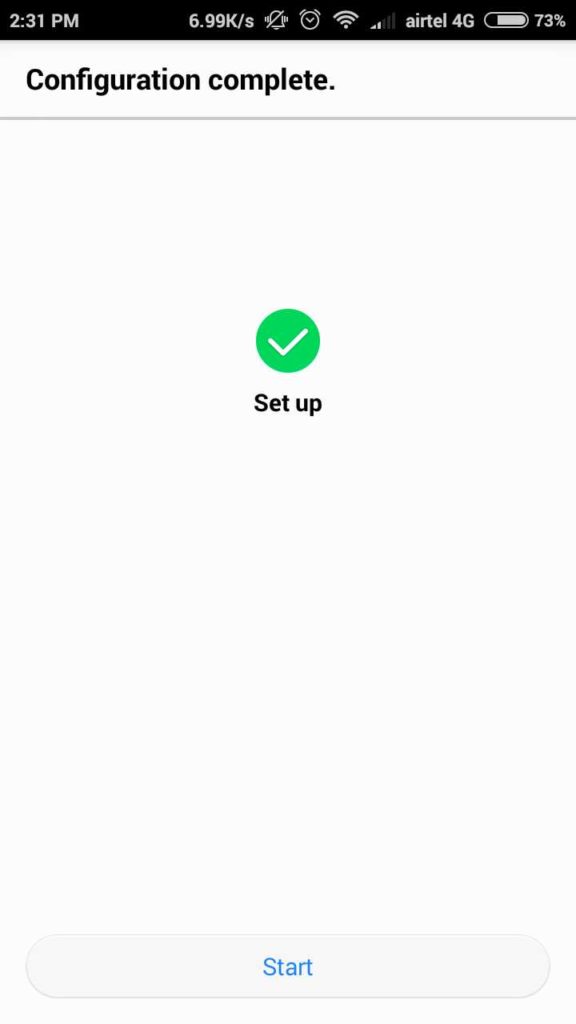 The status page will 4G router Model number and Device status.
You can check battery status Signal status and connected Wifi device in your 4G hotspot WiFi router. The middle option will show total internet data used in your Airtel 4G hotspot WiFi router.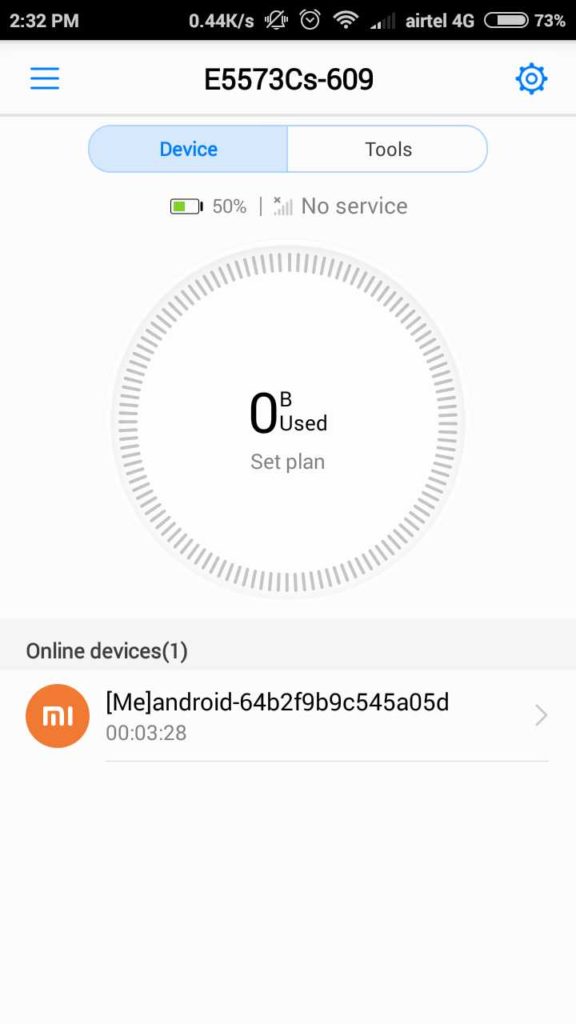 Enable Roaming and Mobile Data
If you are frequently traveling than the roaming feature must be enabled to work the internet in any other location.
Click on Network Settings option
Mobile- By default Enabled.
Data Roaming- Enable the data roaming option to keep work the internet in the outside city also.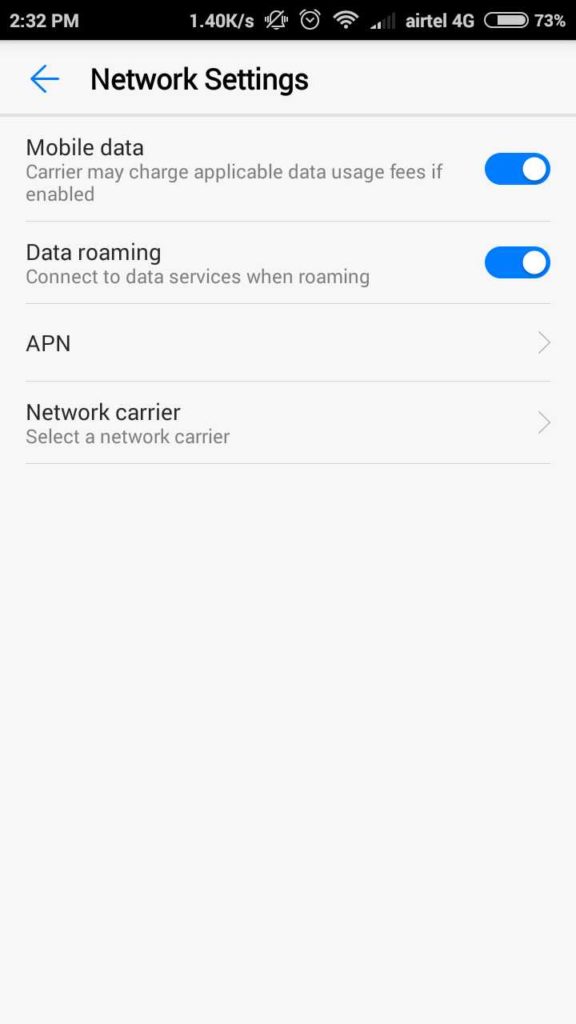 Network carrier – Keep setting in auto-select mode.
Change Airtel Default Login Password from Mobile Apps
If you forget airtel portable router you need to reset using reset switch beside the battery.
To change and update the default password of Airtel hotspot router follow the steps.
Go to Account
Click on Modify login password
Current Password – type the current password
New Password– set the new password
Confirm new password– Type again new password to confirm.
Final Word
This is the basic and important configuration steps while buying new hotspot router. Within a few steps set up newly purchased Airtel 4G Hotspot Router Configure using mobile apps without fighting with airtel hotspot ip address and other network glitches.
Related Post