Are you still using regular default FB messenger chat color and emo icons? just try the change Facebook chat color and emoticons emoji make the more interesting chat conversation with friends and feel them special with every imo icon. Keep your Facebook update always so you can enjoy the many interesting new features.
How to change Facebook chat color and emoticons emoji in conversations
Facebook is the easiest way to talk around the world with a family friend and your loved one. It make your loved one always connected with you. You never feel alone if you are a Facebook user but don't use the default setting while you can choose FB messenger theme as per your choice. For making it more interactive and special Facebook add many interesting features to customize your chat profile picture friends list and many more thing to make them different from others. So in this post, I am giving you step to step tutorials how to change Facebook chat color and Emoticons emoji to make interesting messenger chat conversation and differentiate according to you. Like if you talk to your loved one then you can make the color pink, and if you talk to your friend then you can choose any other color. Although it is not a big job to change chat color and change Emoji in Facebook conversation, but many people do not know about this feature. So this post also will be helpful for beware about this feature who like to customize according to them.read full post and see how to change Facebook chat color and how to add emoji in Facebook chat. change Facebook chat color and nicknames within a minute.
How to Change Facebook Chat color:
Changing Facebook chat color means text and emo icon you send to your friend to exchange your thoughts will be colorful according to your choice. see below to change Facebook chat color and nicknames
Login to Facebook: Go facebook.com and log in to your Facebook account.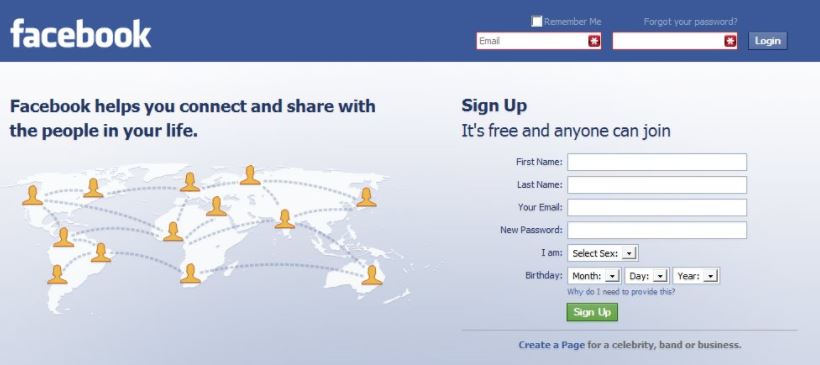 Go to your Message icon and click. you will get a message list drop now click on see all In messenger at the bottom of the message list.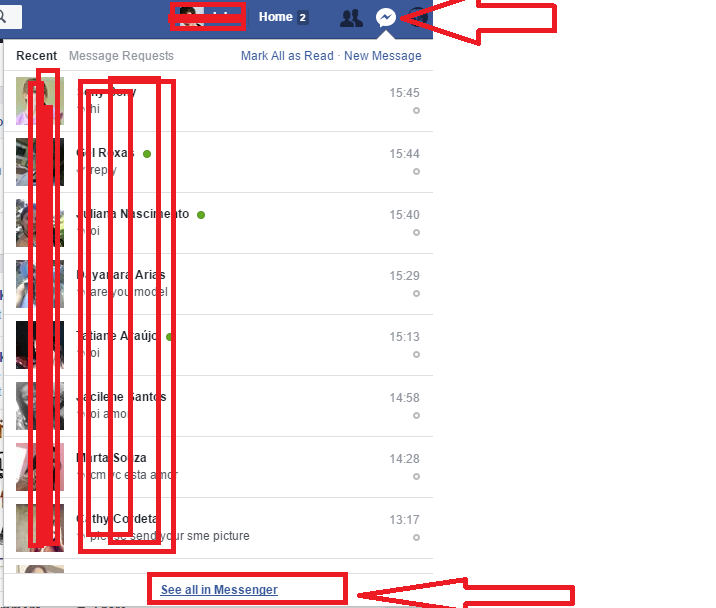 Click on the Friend name you want to change color and change Emoji.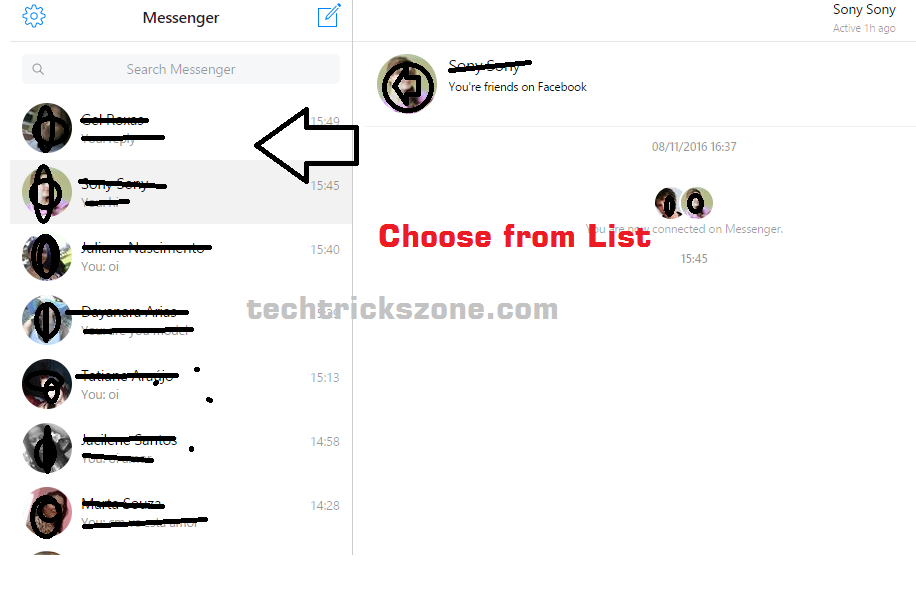 How to Customize your chat with Colors in Facebook
For changing chat color see the right side options menu after click friend name.
Click on change color.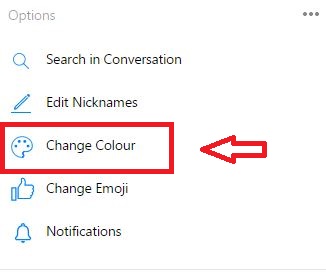 Read More:
Change Facebook chat color and Nicknames.
After click the Change Colour option from the options menu, you will gate a color box list. Just click the color you want to set and your chat will change with the same color.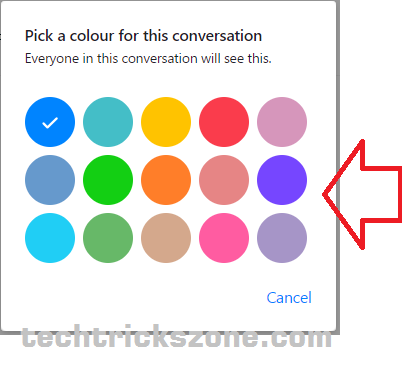 Colour Changed with the new color.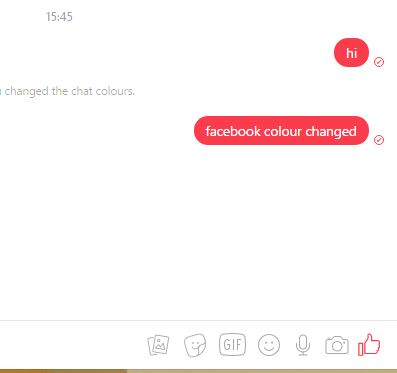 How to change Facebook chat color and Emoticons emoji from the default style
You can easily change the default emoji emotions in Facebook messenger and web chat options. to change Facebook chat color and Emoticons emoji make more interesting and give a way to express your feeling with friends using different emoji icon and color options. so enjoy the personalized FB chat Emoticons to keep close with friends.
How To Change Facebook chat Emoji from default hand Emoji.
Proceed then option 1, option 2 and option 3 to change chat emoji. After option 3 follow the given steps.
Click the option Change Emoji and you will get a list of different type emoji  just pick and click on the same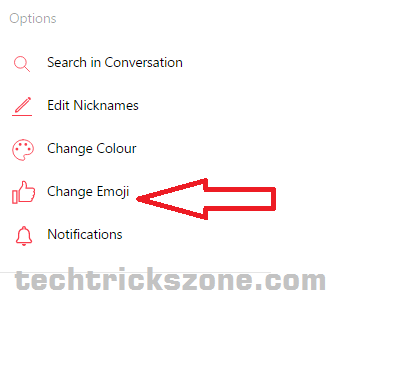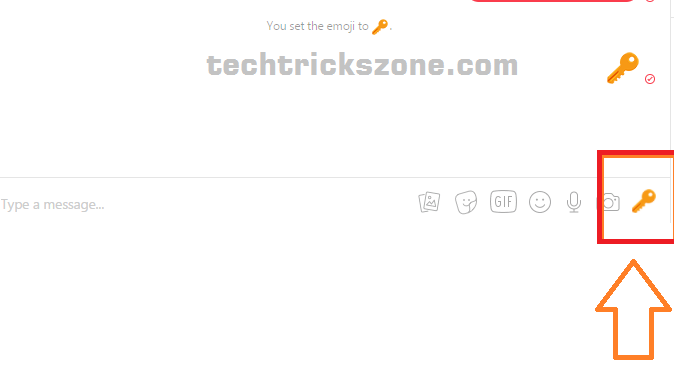 How to Change Nickname of Friend on Facebook.
You can change your friend and your self-nickname on Facebook. after changing your nickname your chat will show your friend's nickname. it is a very simple step to change the nickname.
Follow Option 1 to option 3 and once you have completed option 3 just follow given steps to change nickname in Facebook
Click change nickname option from right side options menu list.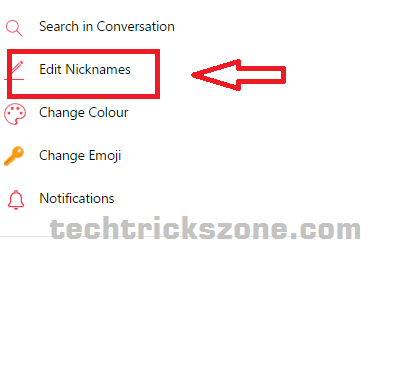 When you will click Edit Nicknames option from the list you will get the popup of your friend name and your name just click the name you want to change Nicknames and enjoy with new Nicknames.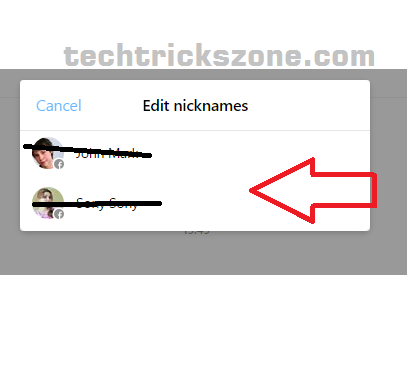 Related Post: