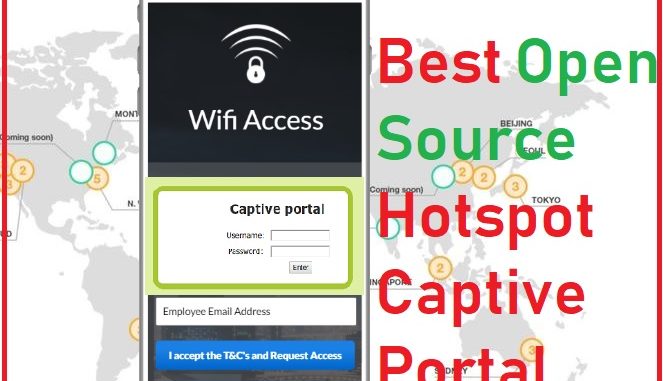 (Last Updated On: July 14, 2018)
The 5 Best Open Source Captive Portal for Hotspot Authentication
Open source which is available free of cost without paying anything under GNU license. In earlier post I have provide 10 best paid hotspot authentication gateway for bandwidth and user management. A part from paid hotspot gateway there are many open source captive portal based free solution available. WiFi is most demanding technology today and doing a certain area wifi called hotspot zone. But to make a secured and reliable hotspot zone we required some authentication gateway. Authentication gateway provide us log about login user in hotspot to track them in future. And using a captive based hotspot solution gives protection from un-authorize access of WiFi.
In this post I will gives you best hotspot authentication gateway with supported OTP based solution. If you are looking for open source captive portal gatway for leading OEM like TP-link, D-Link, Linksys and many other. You can use given open source hotspot gateway with any leading OEM hardware. But before using open source captive portal for TP-link make sure for model number supported on respective website.
Most of the hotspot captive portal based on openwrt firmware. But using a open source captive portal with radius (AAA) server make one extra layer in hotspot security.
List of open source captive portal with Radius Server.
Although you will find more than 5 best open source captive portal solution for hotspot. I just sort best 5 hotspot captive portal solution which work almost any OEM router which is most popular.
Zeroshell
ChilliSpot
Wifidog
Coovachilli
Pfsense
Popular Post : How to check who is using your Wi-Fi from Mobile (3 Way)
1: Zeroshell | Best Open Source captive portal with bandwidth management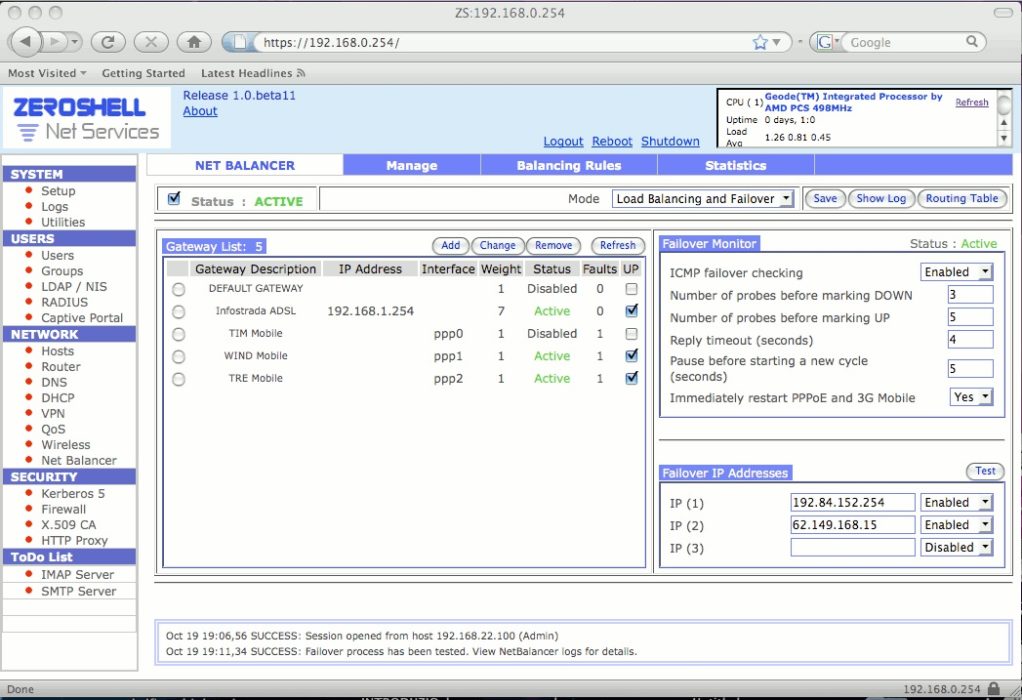 Reason of Zeroshell in first number is its not only captive portal solution for hotspot, it complete solution with management of bandwidth and user. ZeroShell support captive portal with Facebook authentication as well as its also work for fail over to avoid your down time. You can use Zero Shell as a complete Gateway router with supported Radius server, Captive portal, Load balance, VPN, proxy, firewall and tracking of network connection.
You can download ZeroShell free from official website and get it from here now.
Download ZeroShell Captive portal Free now
2:- ChilliSpot
After Zeroshell Chillispot is the best open source captive portal solution for hotspot with radius authentication. Its Linux based captive portal solution with Wifi controller with web based login page. If you are searching for light weight open source captive portal gateway than you can try chillispot. Check chillipspot
All feature here now and download free.
3:- Wifidog

WiFidog captive portal used by many leading wireless manufacture to use captive portal in their product. Wifidog a best captive portal suite for hotel, café coffee shop, and any other place where you can customize your own page and advertisement about your products with Wifi access. It's support most of the router model such as D-link, TP-Link Netgear, Linksys, and other leading brand.
 Get WiFidog software for router now
4: Coovachilli
Coovachilli is another best open source captive portal solution for hotspot authentication with radius server. This captive postal also used by many networking product manufacture and developed for their own hardware. You can use coovachilli for your own coffee shop, restaurant and hotel hotspot login captive portal free of cost. Best thing is you can use any low cost router to use coovachilli which is supported by OpenWrt and dd-wrt firmware to integrate it.
Get Coovachilli feature and download now
5:- Pfsense | Paid & free Captive portal
In earilier post best firewall solution for home already introduce Pfsense firewall. With firewall pfsense also give you inbuilt captive portal solution for hotspot authentication through web browser. Pfsense is paid and free both type captive proal solution. I have include pfsense in paid firemare becase if you buy pfsense with hardware than you have to buy or if you want to use your own hardware or PC than you can download free software from pfsense official website.
See also some more
Open Source Captive Portal List with Radius Server(AAA)
Utangle
EasyHotSpot
GRASE Hotspot
m0n0wall
Kattive
BrazilFW
Alcasar
PepperSpot
Related Post