Where Is Action Button On Echo Show And Uses?
Probably you buy a new Alexa Echo show and do not find the Action button on Echo show as you got in an older Alexa echo show.  First of all Echo show action button is an important button to perform multi-task with it if your echo show does not have a screen with touch. If you search Where is the action button on the echo show then first understand the use of the action button on the echo show to understand whether you really need the action button or not. The echo show action button is used to wake up echo show, close reminders, or alarm notifications, make echo show factory reset, and many more actions.
If you looking an Action button on the Echo show 8 and probably there is no action button because Echo shows 8 has a full touch screen that allows 100% of task using its settings with a touch screen so there is no action button required to do the same task. If you really do not know how to use the Action button on the Echo show and how to use another task if the No action button is available on top of Echo show then read the complete article.
What is the use of the Action button?
If you are using Amazon Echo and Echo show and not find the action button on the new Echo show 5 as well as Echo show 8 devices then you have to understand the use of the Action button first to know how to use the same task in the Echo show 5 and 8 without action button.
Although the Alexa action button is important to troubleshoot the Alexa echo problem for Alexa show 5, show 8 and Echo show 10 as well. The task you can perform with Alexa echo show the action button as given below.
Wakeup Alexa Echo-
If you trying to say "Alexa" but your Echo show not responding and even try too closely to the device it means you need to press the Action button to wake Alexa echo show from sleep mode and try saying "Alexa" again.
Stop Alarm and Timer notifications
The action button also use to stop the timer and alarm notifications sound with a quick action button instead of saying Alexa stop if you are nearby Alexa device just press the action button to stop the timer.
Put Setup mode On Echo Show
Action mode the first use is to put echo show into setup mode by pressing the action button. If you press the Action button for a few seconds and the orange light starts to glow it means your echo show is ready to pair with WiFi network and you can set up it up with your wifi internet.
Factory Reset Alexa Echo Show
Echo show Action button another important task is making a factory reset echo show to troubleshoot any problem. If your Alexa Echo show device not connecting to wifi network, Not responding, or is unable to connect automatically while moving to a different room with the same WIFI network. Or you may want to setup your echo show with a different WIFI network all you need to fix with just making Echo factory reset using the action button.
How to Reset Echo Alexa Echo Show with Action button?
The action button on the Echo show is multi-purpose so pressing the timing of the button depends on which task will perform. So follow the steps to reset Echo show 8 or Echo show 10 using the action button.
Turn on Alexa Echo Show.
Press the Action button for 10 seconds and release.
You will Alexa sound for resetting the Alexa Echo show and it will restart automatically.
Wait until its restarts.
After factory restores Alexa echo dot show you can use Action button again to enable setup mode and connect with your wifi network and enjoy it again.
One more question is how to reset Echo show 8 without the action button if no action switch available on Echo show 8 and Echo show 10 devices.
Reset Alexa Echo Show without the action button
There are two ways to reset the amazon echo show device using the button as well as from settings. Resetting Alexa echo show without an action button is possible with mute and volume buttons available on echo show 8 and echo show 10 devices. Follow both ways to reset the Echo device.
Reset the Echo show device using Button.
Press and hold the "Mute + Volume down" button for 15 seconds.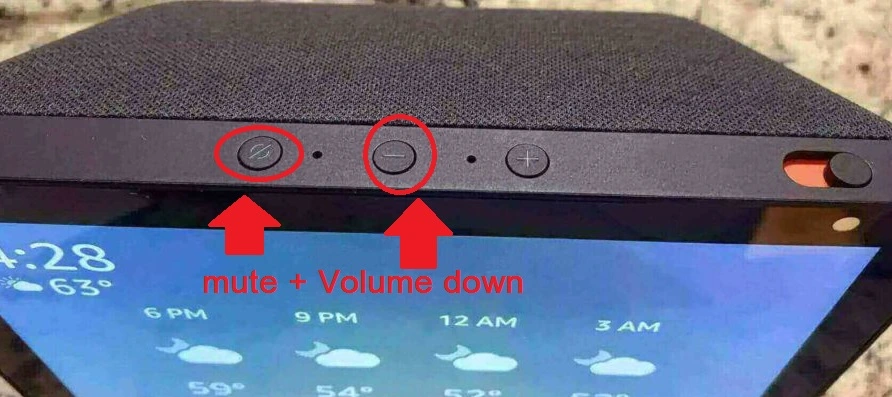 You will get Echo logo with prompt instructions to set up the Echo show again.
Follow the on-screen instructions and connect again with your WiFi network after making it reset.
Reset Alexa Echo Show 8 and Echo Show 10 from Settings
Making reset the echo show from settings is a simple step with the touch screen that you got with Echo 5, echo 8, and Echo 10. You need to power ON mode Echo show to make it factory reset using settings.
Go to the Settings option.
Settings- Device option
Device options- Reset to Factory Default Settings
Reset to Factory Default
"your device will be deregistered from your amazon account after deregistered your device can be registered with another amazon account. Are you sure want to deregister"
Cancel or Reset
Press the Reset button to confirm the factory default and the Echo device will Power off and turn on with Amazon log after the reset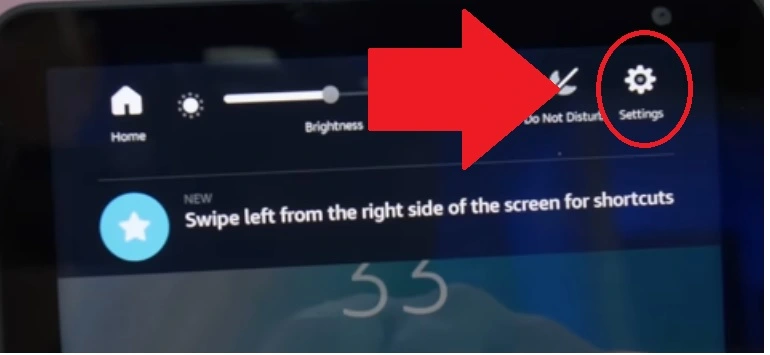 After the factory reset you need to setup it up again to make it online with your wifi networks.
Final Words
Hope you simple understand where is action button is on Echo show 8 and Echo show 10 and how to use tasks without the action button when you get a full touch screen to do faster tsk such as stop timers, enable setup mode, and other settings than use with action button in earlier Echo dot device. you can reset the echo show without the action button if you just upgrade your echo show from the old device to a late touch screen echo show device.
Related Post