belong Modem login | complete Login Guide
Login Belong modem to set up for the NBN network is a simple process that needs to access Belong modem settings from a web browser using the default login IP address along with the default username and password. This article will help you to log in Belong modem model number Belong DWA0122 modem, Belong 4353 modem, and single Ethernet Fiber ONT as well as Dual-band WIFI ONT.
The default Login URL for Belong is http://mygateway as well as default login IP address is 10.0.0.138 printed to the modem sticker along with the default username and password.
The default username for Belong Modem is admin and the default admin password is "Belong" where B is case sensitive so make sure you are using the proper login password. If admin and Belong not working for your modem just check the default login username and password for your Belong modem model number printed to the modem sticker.
Belong FTTH modem login or Belong Router login both required a wired or wireless connection from a mobile, laptop or Computer to access the settings page from a web browser.
Belong Default Login Credentials
The default username and password along with login IP address usually printed to the modem sticker with the router model number and other hardware and software details such as Mac address, serial number, and other information.
Default Login IP address – 10.0.0.138   Login URL- http://mygateway
Username– admin,  Default password – Belong.
Get login details for Belong FTTC, FTTP, FTTH, and other modems that printed to sticker and follow the next steps to login settings.
Login Belong Modem Settings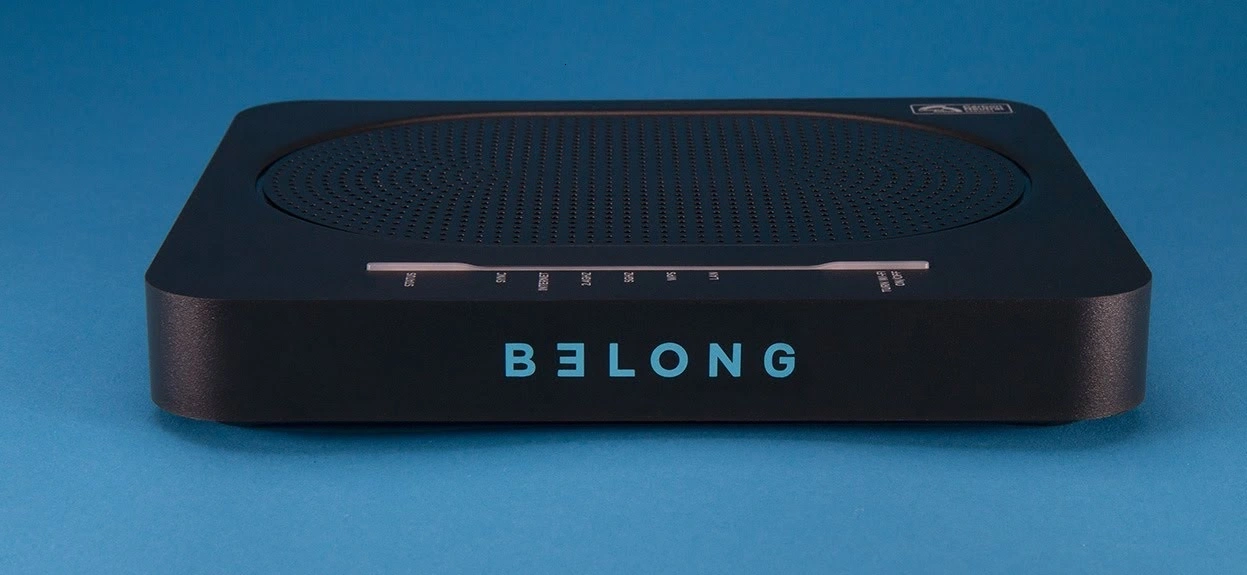 log in to belong modem need a Modem with an Ethernet or Wireless feature, LAN cable, and a mobile or computer to access settings from the web browser.
Things that you need to prepare to get ready with login details if you didn't get them from the router sticker or from the user manual that comes with Belong router.
How to Add Multiple SSID in Single Access Point [Multiple WiFi Name]
For first-time login to Belong modem you need to change the Wireless default SSID name and Wifi password that is preconfigured in default mode. You also need to set up internet setup[ if it's a first-time configuration as per your internet settings that you can get from your internet service providers. To change Wireless SSID and password just follow the steps below to change the Wi-Fi name and password.
Belong Modem Wireless Name and Password Change
Change the default Belong network name and security key need to update to secure your internet connection. Once you can log in to router settings after that you can get wireless settings to change.
Go to the WIFI tab from settings.
Next to WIFI, you will get 2.4 GHz and 5.8Ghz Wireless band options.
In a dual-band Modem, you need to set up both wireless bands.
Go to Network Name SSID option and change the WiFI name as per your choice.
After SSID go to the next option Network key to change the Wireless password.
Choose 2.4 GHz and 5 GHz bands one by one to change the wireless SSID and key.
Press Apply and save buttons to confirm changes.
Once you changed the Wireless Network name and password you might be disconnected from wifi if using a wireless connection to access Belong modem. Connect again with a new WIFI name and password.
Change Belong Admin Login Password
Belong admin login password printed to the router sticker so it's also recommended to change the login password to secure your router access.
The default login password is Belong so if you already not change it to any other password just follow the steps below.
Find the System or maintenance option inside Modem.
User Account
Change Login Password.
Old password– (default is Belong)
New password– create a New wifi password
Confirm New password– Confirm new password to avoid mistakes.
After saving the password keep remembering the new login password and avoid writing over the modem sticker.
Final Words
Login and configuration Belong Fiber Modem as well as DSL or ADSL modem are the same user steps. You can follow the above steps to configure and update any settings for your belong modem to add an extra security layer. Default login settings might differ for Belong's different modems but that can get from router sticker and if you are unable to find login details just visit Belong official support website.
Related Post