Binatone WR1505N3 & WR3005N3 Repeater Mode Setup
Binatone WR1505N3 and WR3005N3 both are the same firmware version wifi router with only wifi speed difference. This router is a small home wifi router with 1 WAN and 4 LAN port supports all popular internet provider. WR1505N3 and WR3005N3 WiFi router can use Access Point, WISP, Repeater as well as client mode as per requirements. Binatone WR1505N3 supports 150Mbps WIfi speed with a single Omni antenna and WR3005N3 support 300Mbps WiFi speed with a double Omni antenna. Setup Binatone Wr1505N3 repeater mode is simple and can use with any brand WiFi access point. It is a universal repeater which compatible to connect with any brand WiFi Ap.
Follow Steps to configure Binatone Wr3005N3 as a range extender mode with the non-Binatone Access point.
Connect Binatone WR1505N3 & WR3005N3 to PC/Laptop
To turn Binatone wifi router into repeater mode need to connect physical connection.
Configure Laptop LAN IP with static IP series of Binatone default IP.
Binatone Default IP 192.168.0.o.1   so use 192.168.0.10 in PC/Laptop LAN IP Address.
Login Binatone WR1505N3 Wifi Router
Open a Web browser and type http://192.168.o.1 in the url bar and hit the enter key.
Binatone default username: admin.
Default password: admin.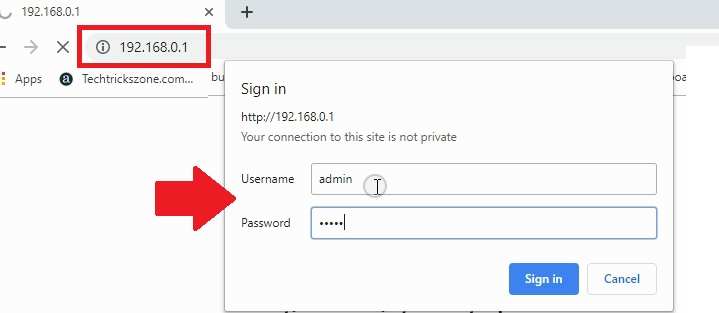 Binatone WiFi Router Operation Mode Change
After login now changes WiFi mode to Repeater mode.
Go to Working Mode- Select Repeater Mode ( as shown below image)
Click the Save button to change repeater mode. The router will reboot after making save the change.

Connect WR1505N3 repeater mode to Main WiFi AP
Now connect Wifi router to main internet wifi router using repeater mode.
Go to Wireless- Wireless settings. (follow the image below)
Click the Survey button to scan the main Wifi router name (SSID).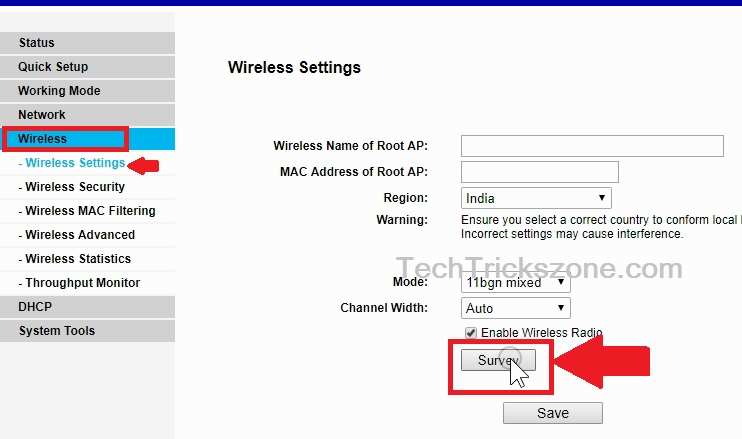 You will get a list of all running wifi name in the place.
AP List: Select your Wifi name from the list and click connect button to join the network.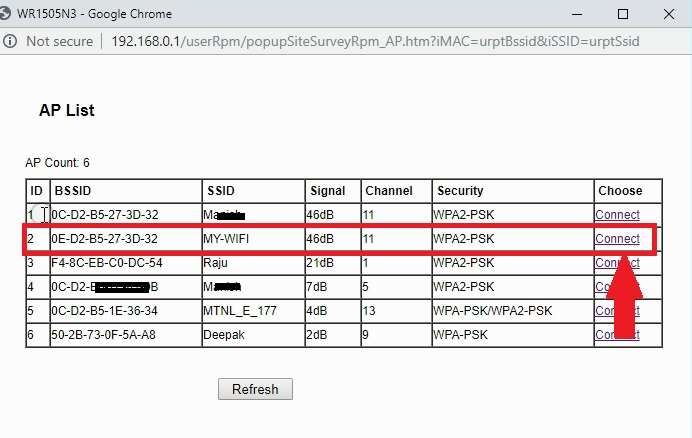 Click the Save button to apply to set after go back to Wireless settings option.
Setup WiFi Security to Connect Main WiFi Router
You need a main WiFi password to allow connection from repeater device.
Go to Wireless Security: WPA/WPA2- personal
Wireless Password: Type password of your main WiFi.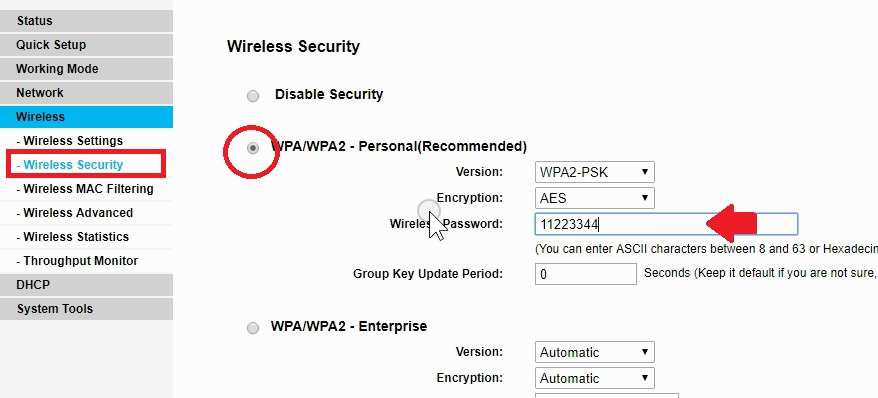 Click save button to apply settings and wait to save all settings.
Check Repeater Connection Status
After settings of wireless connection with repeater go-to the status page to check the connection status.
Go to Status: Traffic Statistics

If received and sent packets showing it means Repeater connected to Main WiFi router.
Click the refresh button to confirm sent and received packed updates.
Disable DHCP Server in Binatone wi-fi router
Binatone WR1505N3 wifi Router DHCP mode enabled in by default so do not forget to disable when using in repeater mode.
To disable DHCP go to DHCP option from the left side menu.
DHCP-DHCP settings
DHCP Server: Disable ( select disable option and click save button to apply settings)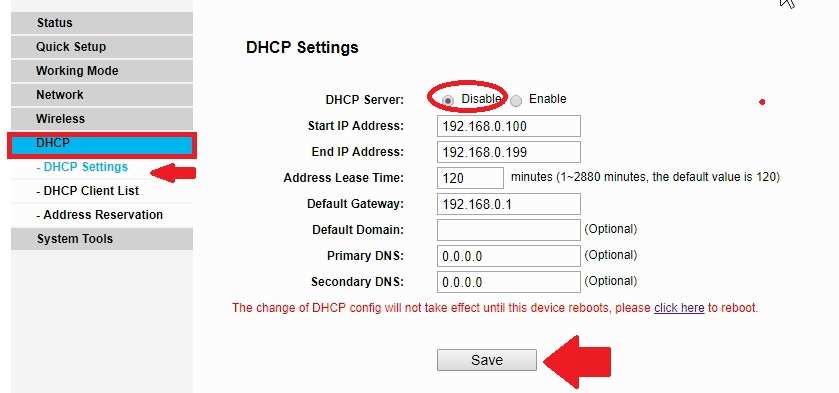 Router required a reboot to apply settings. Change IP Address and reboot the device finally.
Change Repeater IP Address
To make access repeater device change the repeater device IP address to the same series of main wifi internet series.
EXP: My Main wifi router IP Address is 192.168.1.1  means my internet gateway is 192.168.1.1 so I need to change my Binatone repeater IP to the same series.
I will use 192.168.1.121 in my Binatone WiFi router.
Go to Network-LAN
IP Address: Change IP in this box.
Subnet Mask: use subnet mask as per IP Address class.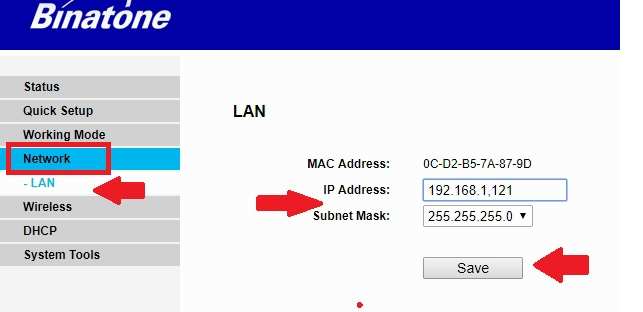 Click the Save button.
After click saves button, you will get an OK confirmation pop-up to change IP address.
Click the OK button and wait until the router reboot and access again with change IP Address.
Related Post