Netgear AC1200 Dual Band WiFi Router Setup with Wireless and wired connection for the first time. Enable guest wifi network to restrict private data access from guest mobile.
Netgear R6220 AC1200 Dual Band WiFi Router Setup
Netgear genie R6220 Dual-band WiFi router with 1200Mbps WiFi speed and Gigabit Ethernet ports. AC1200 Wifi router physical 1 gigabit WAN port and 4 Gigabit LAN port for wired connection. 1 USB port can use for network storage and printer sharing purpose. The R6220 wifi router having all security feature to keep protect wifi networks such as firewall, parental control, and guest wifi network options.
Netgear AC1200 support as range extender mode, and Access Point mode. Router fully supported all routing and networking features such as VPN, port forwarding and others. In this post, you will get simple step to setup Netgear r6220 dual band wifi router for PPPoE and Static internet type. You can enable Guest network in the same router to prevent accessing private data for guest and visitors in the office.
Netgear AC1200 WiFi Router Physical connection
To access Netgear web interface connect LAN cable to LAN port (1-4 black). Connect Internet cable to WAN port (Yellow).
Use power adapter comes with the package to power on the device.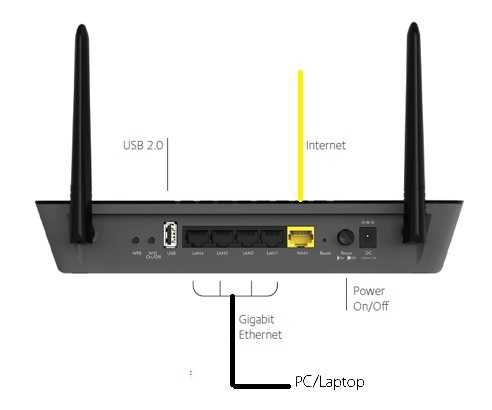 Netgear AC1200 Dual Band Router Default settings
Netgear R6220 AC1200 Default IP Address- 192.168.l.1
Default username: admin.
Password: password.
Configure Laptop/PC LAN IP Address to 192.168.l.10.
See step to configure Static IP address on Laptop/PC
Login Netgear R6220 Dual Band router First time
Once the physical connection and IP address configuration done now open Web browser and access Netgear default IP Address http://192.168.1.1.  Follow the image below.
Type 192.168.1.1  in the URL bar and press Enter key.
Select the option "No, I want to configure the internet connection myself"
Click Next button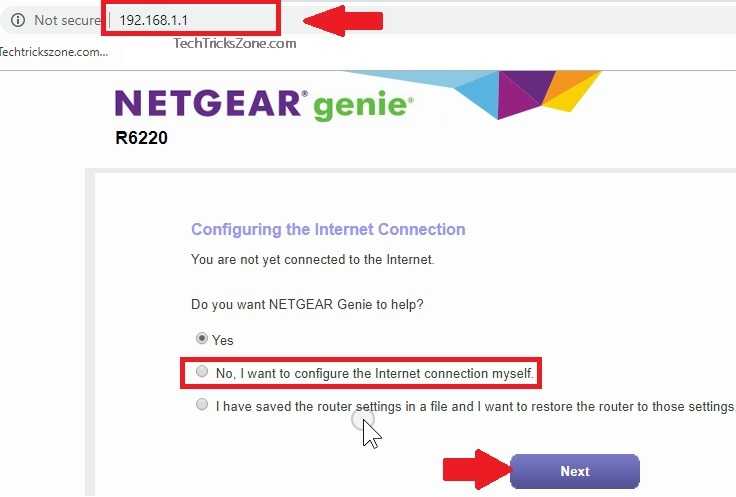 Login router with default username and password as described above steps.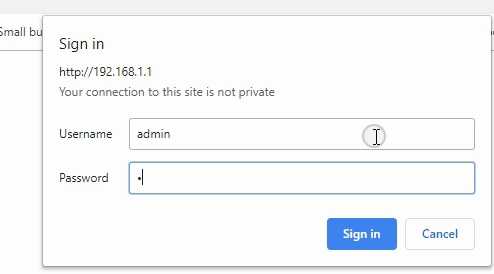 Netgear R6220 Router Status Page
Make sure you have connected internet cable in Wan port before process configuration.
You can also see Netgear Genie AC1200 default Wifi SSID and WIFI password in status page with connecting user pieces of information.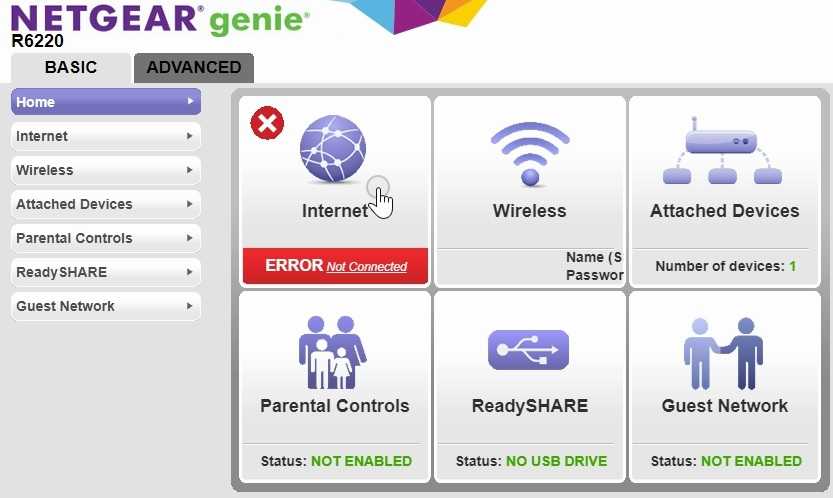 Netgear Genie WAN Configuration
Internet work on different type such as PPPoE, Static, Dynamic.
You should know about the internet type working for your internet plan. You can ask your internet provider and get the details of WAN settings.
To Setup WAN settings in Netgear Follow steps.
Go to the Internet tab.
Does your internet connection require login
If your internet type PPPoE than choose "Yes"  or if Static or dynamic choose "NO"
1: Yes for PPPoE  and No for Static/Dynamic
2: Internet IP Address:
Use Static IP Address: Type the internet static IP details got from your ISP.
IP Subnet and Gateway IP address also will provide by ISP.
3: Domain Name Server(DNS) Address
Get Automatically from ISP  or select use there DNS server if you have DNS details provided by your ISP.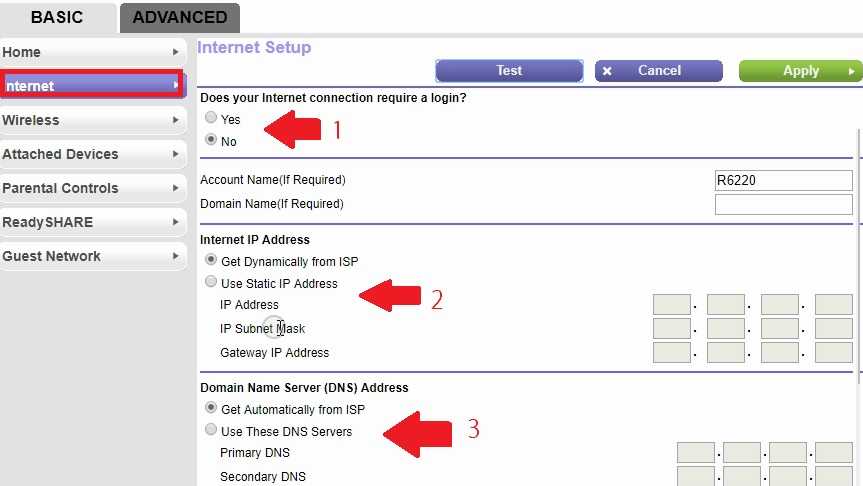 Click the Apply button to save settings.
Netgear AC1200 WiFi Configuration
Netgear Default WIFi name and password must be changed before use in the live network. Netgear R6220 is a dual-band wifi router so both bands should configure one by one.
Netgear A1200 2.4Ghz WiFi Name and Password change
Go to Wireless tab
Select your region.
Wireless Network (2.4GHz b/g/n)
1: Name (SSID): type WiFi name for 2.4Ghz band.
2: Security Options – WPA2-PSK(AES)
Passphrase– change Netgear default wifi password in this box.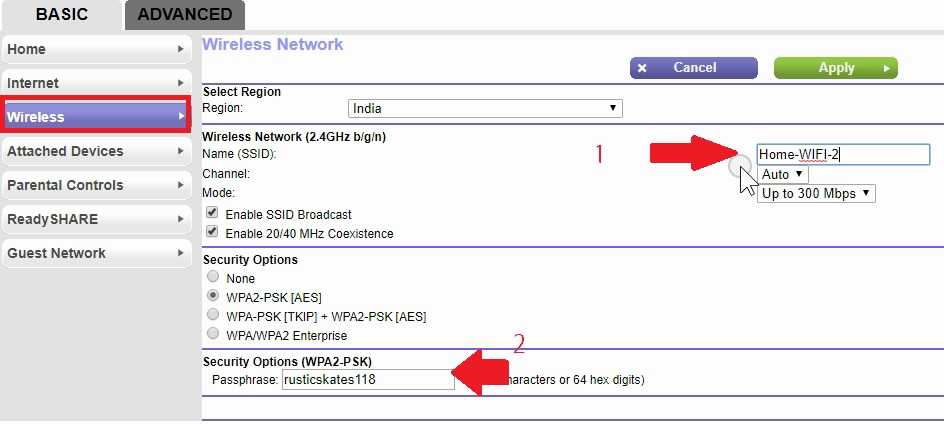 Click Apply button save settings to avoid configuration lost.
Setup 5Ghz WiFi Name and Password
Drag page down to configure 5Ghz WiFi name and password.
Wireless Network (5GHz a/n/ac)
1: Name (SSID): type WiFi name for 2.4GHz band.
Enable SSID Broadcast
2: Security Options – WPA2-PSK(AES)
Passphrase– change Netgear default wifi password in this box.

Press the Apply button to save settings.
Setup Guest WiFi Network in Netgear AC1200 WiFi Router
Guest network one of the best way to protect your private data and limit internet sharing with guests. Most of Dual-band wifi router support guest wifi network access with limitation and time access limit settings.
Enable Guest Network in Net gear genie R6220 WiFi router.
Go to Guest Network option from the left side menu.
Wireless Settings– Name SSID: type Guest WiFi name
Enable Guest Network
Security Option: WPA2-PSK [AES]
Passphrase: type guest wifi password.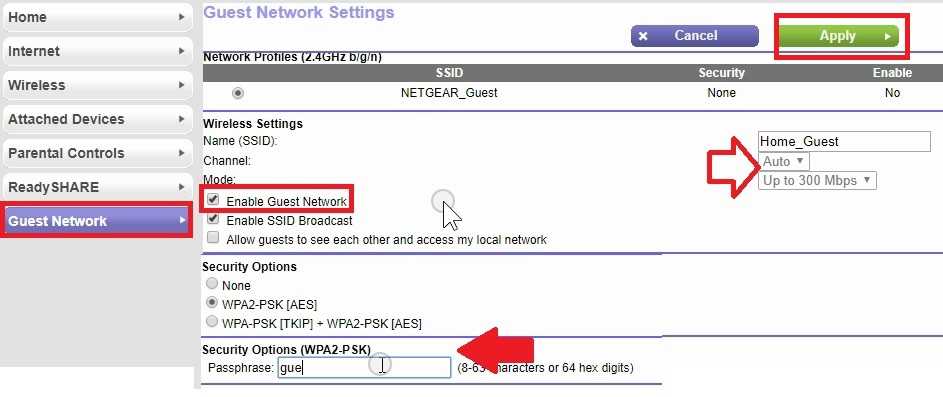 To enable Guest network in 5 GHz to enable same settings in 5Ghz  and click the Apply button to save settings.
Netgear R6220 Dual Band Router Default Password change
Netgear router comes with default password so change default login settings to protect from un-authorize access.
Go To Administration- Set Password
Old Password: type default password (password)
Set Password: type new password.
Repeat Password: Type the new password again.
Enable Password Recovery: to reset Netgear R6220 wifi password set the recovery option.
Security Question1: Select the security question to password recovery of Netgear AC1200 WiFi router in case forgot.
Security Question 2: select second recovery question to recover Netgear password without making a factory reset.
Click the Apply button to save settings.
Related Post
Download Netgear Dual Band Router Manual