step by step reset guide to Factory reset TP-link Archer C20 to restore into default mode.
Factory Reset TP-Link AC750 Dual Band Router
TP-link Archer C20 AC750 dual-band router or Archer C24 dual-band router both are most popular today for home broadband internet connections. Running a router for a long time or forget login username and password after making changes is a common situation that anyone can face. If you unable to access the TP-link AC750 login IP address or you may forget your login username or password and locked out. There is simple ways to access the TP-link AC750 dual-band router if forget the password is made hard reset and restore settings to factory mode. Although you can make router reset using software and hardware as well. If your router getting a problem while connecting to the internet or May facing a Wi-Fi disconnection problem frequently then you can reset c20 from the web interface.
Soft reset and hard reset both option have their importance it depends on the situation you facing with your wifi router. In this article, you will get a brief simple user manual to reset the TP-link archer c20 dual-band router using login mode and without login router.
Note: Making Archer C20 router factory reset either using software or hardware using reset button will erase all configuration and restore settings into default mode. You have to set up the router again to work with your internet connection so only use the reset option if you have all internet settings or configuration backup to configure the router again.
How to Access WiFi Router if Forget the Password 
Factory Reset C20 using the Web interface
Ac750 dual-band router reset from web interface required to login router with user name and password. If you are facing any stability and connection problem with router wired or wireless internet then making reset from web interface best way to fix router many problems.
Steps to Reset Archer C24 or C20
Connect router using WiFI or wired connection from LAN port.
Open a web browser and access C20 default IP http://192.168.0.1 or http://tplinkwifi.net or if you changed the default IP address use the same IP address to access.
Go to Advanced- Backup and restore
Note- Take configuration backup before making router reset.
Press the Factory Restore button to Factory reset TP-link Archer C20 to default mode.
Press yes to confirmation for factory reset. The router will reboot and take a few minutes to restore into default mode.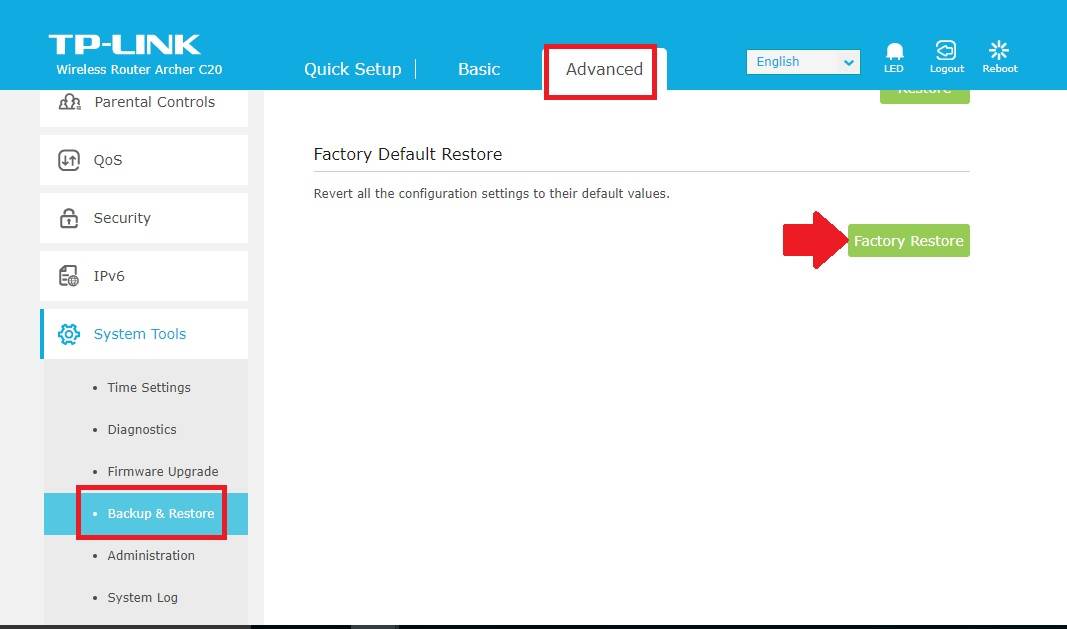 Wireless router archer c20 will reset into default mode and you can access and restore configuration back up again.
You can use reset router from settings if you can access the router and there are any internet or wireless problem facing your router. If you forget your login username or password and can't access the router web interface.
Hard reset TP-link Ac750 from the reset button
Hard reset is a way to get router access if unable to login router due to the wrong username or password. Reset from the button is a physical process so you have to near your wireless router to execute reset.
Turn on the C20 wireless router and wait for a few movements to boot up the router.
Find a small reset button hole near the power button.
Use a needle or paper clip to press the reset button.
Press the reset button for 10 seconds and the release button.
Your PC/laptop LAN cable will show plug unplug when the reset process starts.
This process will take 2-3 minutes so wait until the router's default IP address start to ping.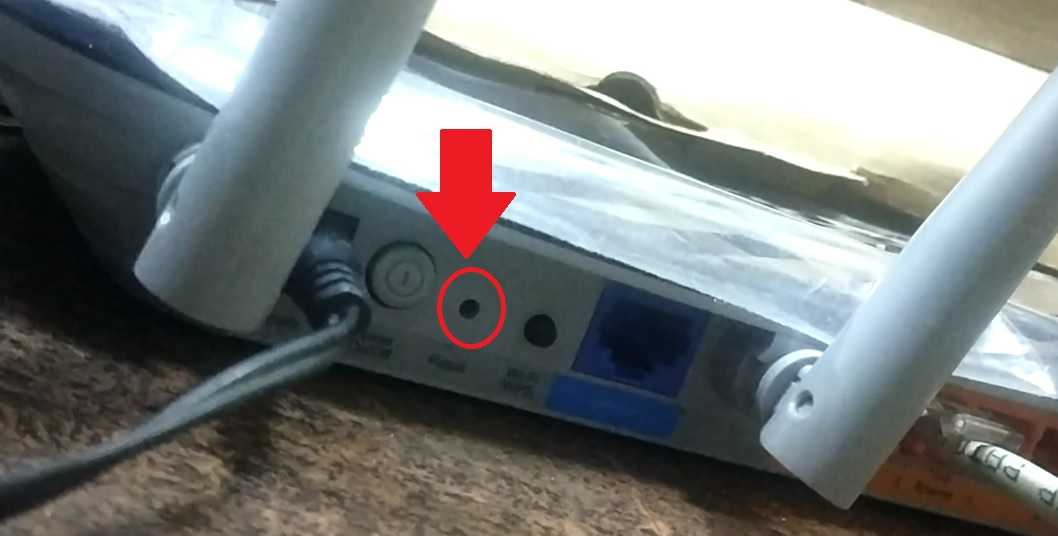 This method will restore all configuration default modes so you have to configure the router again to start your broadband internet connection again. Hope simple user guide to Factory reset TP-link Archer C20 ac750 dual router will fix your lot of wifi and internet problems.
Related Post