How To Change Hathway Wifi Password from Mobile Or Computer?
Changing Hathway WIFI password and SSID network name during first-time configuration is very important to keep secure your wifi internet. If you still using Hathway default SSID name and Wifi password that is usually printed to the modem sticker then your wifi is not secure until you update it.
There are a few simple steps to change the Hathway wifi password from mobile as well as a computer or Laptop device without affecting any other configurations. Before proceeding to Hathway broadband password change you must know the installed modem brand and model number used in your Hathway internet connection. If your hatchway connection uses fiber then it might be ZTE fiber ONT or Nokia fiber ONT but if your internet connection uses coaxial cable then the modem will be different.
This guide will help you to change the ZTE Hathway Router wifi password and WIFI name from a mobile, laptop or computer. You need to connect your Hathway ZTE modem either using wifi or a wired connection to access the web interface to update the wifi password.
If you already changed your WIFI password and forgot the Hathway wifi password then you can use a LAN cable to connect from the Modem LAN port to the PC LAN port to reset your WIFI password without making the modem to full factory reset. Follow the steps to change the Hathway Router password.
What is the default Password and IP address for Hathway Router?
There is a simple way to find Hathway's default login password and the username is printed on the modem sticker. Just check the modem sticker's bottom side and find Hathway's default login IP address, username, and password for default login.
 Hathway ZTE Router default login IP address– 192.168.1.1
Hathway default username– admin
Default Password for Hathway– password is the device's mac address without the colon. EXP- DC7373894135
Get default settings for your Hathway broadband FTTH modem and follow next steps to access settings from a web browser.
Steps to Change Hathway WiFi Password
The first step to login to the Hathway router is a connection with a modem either using a wired or wireless. Default WIFI SSID and password printed to modem sticker along with login IP address and admin password.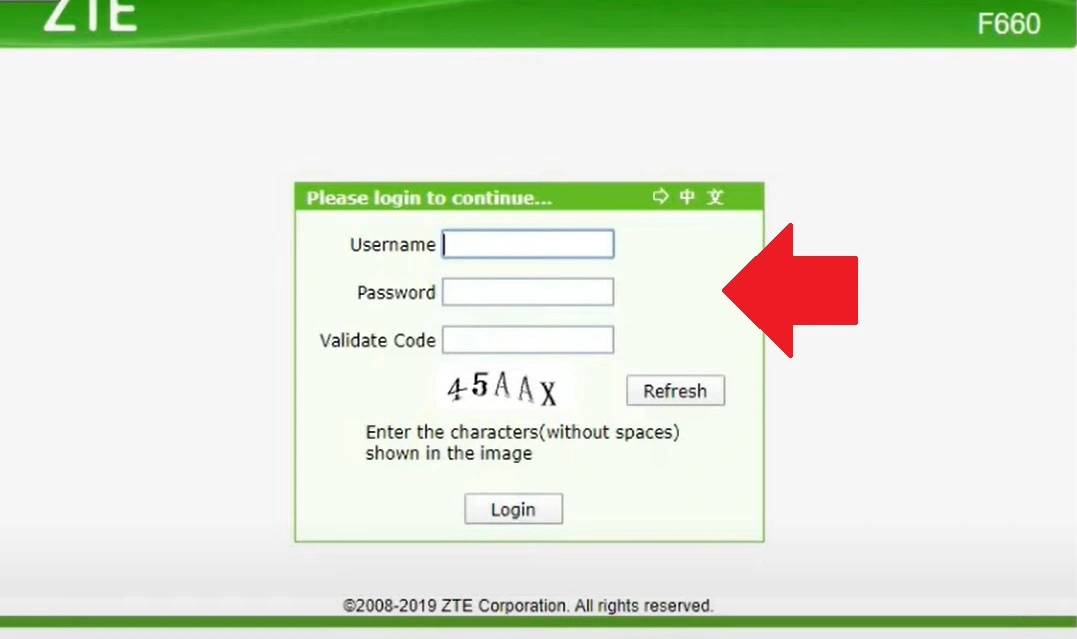 Change WIFI Name and password for Hathway
To change the Default WIFI password and SSID name go to Network settings as follow the below steps.
Network- WLAN
WLAN- SSID Settings
Choose SSID- SSID1 (if you created multiple virtual SSID you can change one by one by choosing here)
Maximum clients- 32 is the default (you can set the number of users as per your choice to limit connection)
SSID Name – WiFI (change hatchway default SSID and create new WIFI name as per your choice)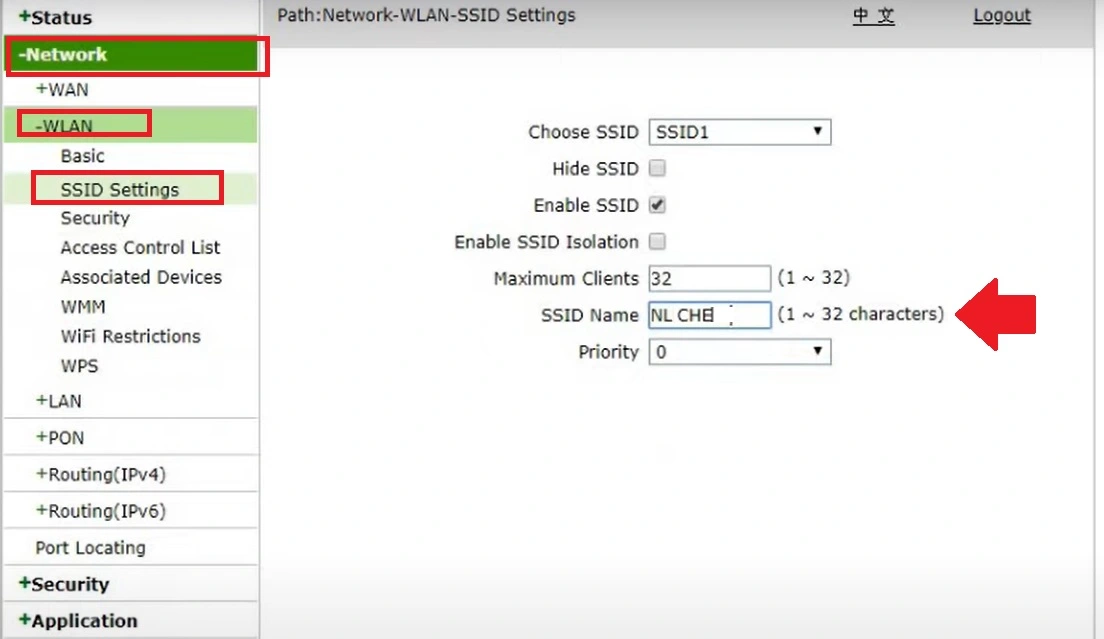 Apply and save settings and connect mobile or other wifi devices with the new wifi name.
After connecting again with the new wifi follow the next steps to change the WIFI security key.
Change Hathway WIFI Security Key
Go to Network- WLAN- Security
Choose SSID- SSID1
Authentication Type– WPA/WPA2-PSK
WPA Passphrase– change the wifi password here.
WPA Encryption Algorithm– TKIP+AES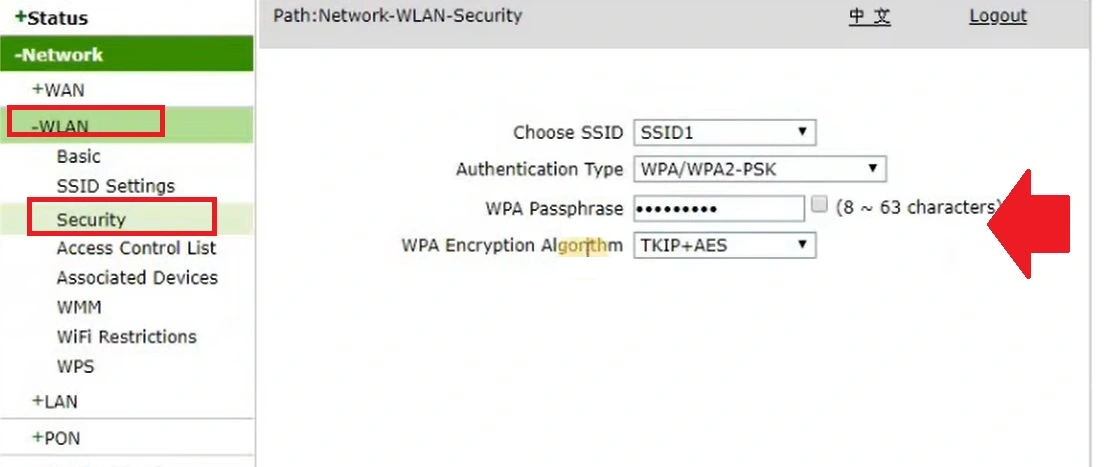 Save settings and you will disconnect from the WIFI network. Connect again with a new WIFI name and password.
These are simple steps to change the WIFI password for Hathway router and fiber modems from a mobile or laptop. Also, it is important to change the Hathway login password if still using the default login password that is printed to sticker.
Change Hathway Admin Login Password
To change the Login password, follow the steps below to get user settings.
Go to Administration or Management tab (depending on the modem model number)
Administration- Login
Login Username and password.
Old Login password– admin
New login password– create a new password.
Confirm new password- confirm the new password.
Save settings and keep remembering the login password and avoid writing over the modem sticker.
This login guide will help you change the Hathway Fiber modem WiFI password change from your mobile or laptop within a few steps.
If you forget your login password after changing the default admin password and are unable to access the router then use the reset button to factory reset the ZTE hatchway modem to restore to default settings and configure it again.
Related Post