Block Mobile and Computer in Airtel Xstream Fiber Internet
If you have Airtel broadband internet in your home and many people that come to your house. You don't have to spend all your time on the computer figuring out who is using the connection, so it's really helpful to Black List Mobile in Airtel Xstream router. In the router's configuration, you can create a list of devices that are allowed to access the internet. Then, you can add a rule to the router preventing any other device from accessing the internet those not belong to your home and family. This article will help you to blacklist mobile and Laptop users in Airtel Xstream Fiber internet router to prevent access internet from unknown users.
Many people don't realize that they can block a specific user in their router to avoid anyone who may be trying to hack into their home network. It is important to know how to block a user in your router because a hacker may be able to access the network and steal valuable information. If you are using Airtel XStream Fiber broadband internet connection and there is a fiber modem either ZTE, Nokia or Huawei installed with your Airtel connection. You can simply enable the Mac access list to Block mobile and Wired devices to access your internet.
Steps to Enable Mac Access List in Airtel Fiber Modem
Are you tired of people around your home, college dorm or workplace accessing the internet on their smartphones or tablets or they may try to connect to your wifi network? Enabling the Mac access list let you help to Black List Mobile in Airtel as well as Tablet, Desktop, or any other devices from accessing the internet on your home or office network by configuring your Wi-Fi router.
You need to access the Airtel Fiber modem either using a Wired or Wireless connection to Black List Mobile in Airtel Xstream, or a computer or laptop device to create a black list or White list.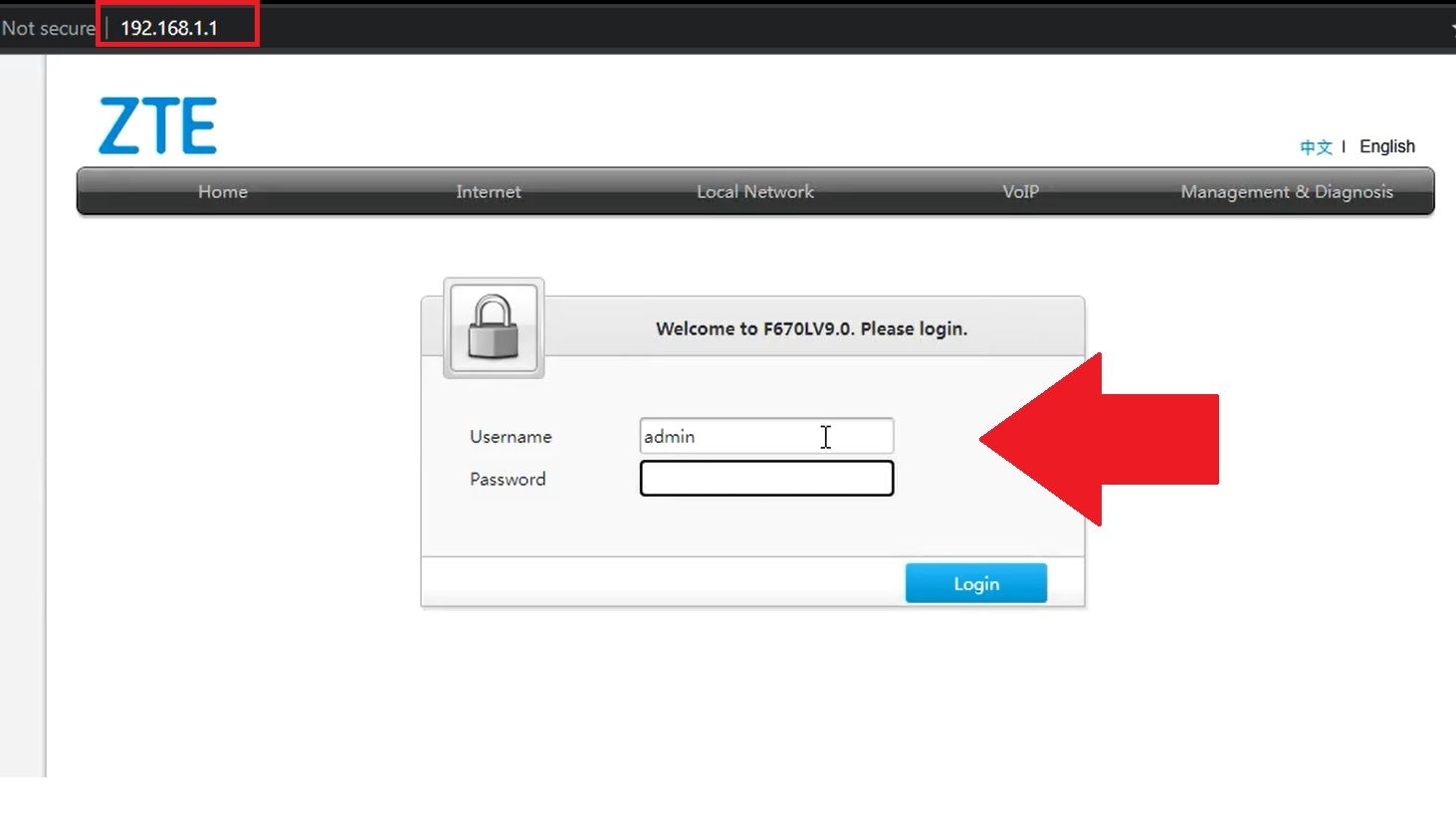 After login follows the steps below to enable a black list mobile in Airtel Modem or White list in your Airtel Fiber broadband modem to prevent unknown mobile, tablets, and any other network device from accessing your wifi or wired internet.
How to block Mobile in Airtel Xstream Fiber Modem?
There are two ways to block mobile, Tablet, Laptop, or computer devices in the Airtel ZTE Fiber modem. You can Create a White list to allow only users added to the white list can access the internet from your router or Create a Black list to block mobile, Laptop, and desktops added to the black list that can not connect to your internet connection.
Go to the Internet tab from the top menu.
Internet- Security
Security- Filter Criteria
Go to Filter Switch and Modem Configuration
MAC Filter- ON (By default its Off)
Mode- Black List or White List.
Black List- Adding a mobile, Laptop, or Computer Mac address to the list will not allow connecting internet.
White List- Added mobile, Laptop, computer Mac address to the White list will only able to use the internet.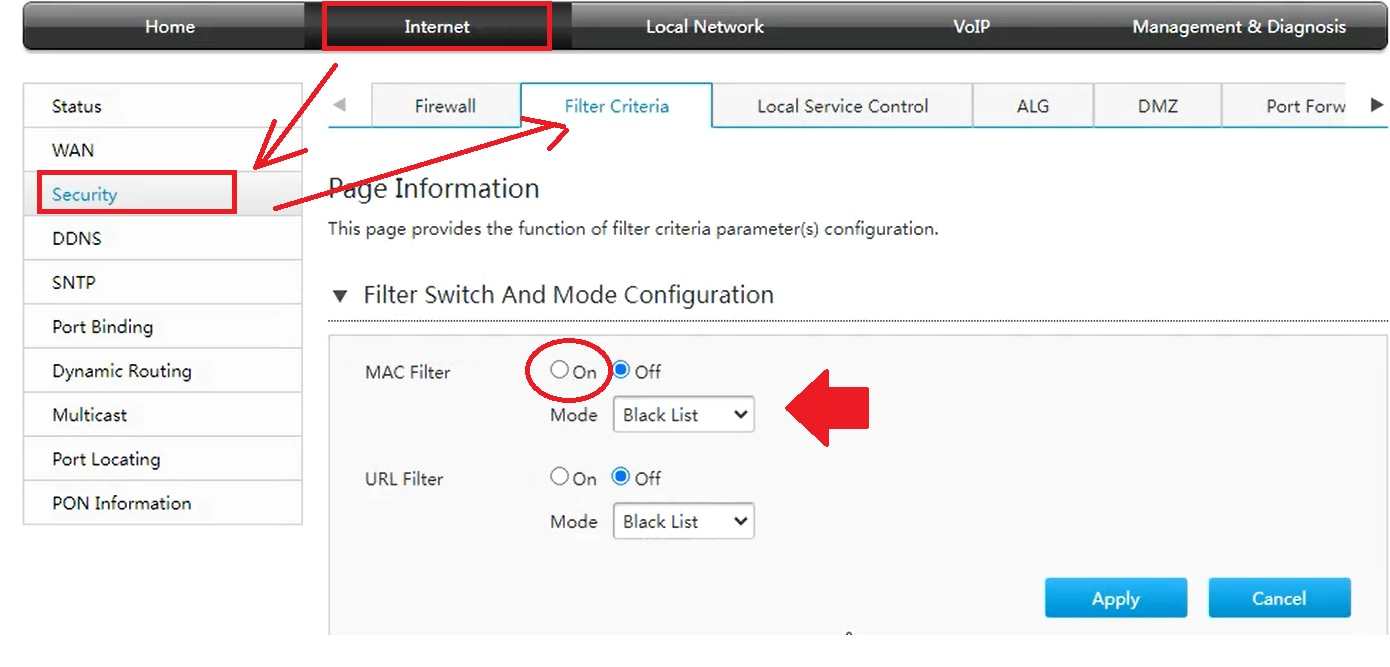 Choose Black List and follow the steps to Add mac address.
Add Mac Address List to Black List
You can find the Mac address either from mobile settings or if the device is already connected to Wifi or wired you can get the Mac address list from " Select from the associated devices".
Name- Mobile/PC) Give the name of the device you would like to add to the blacklist so you can recognize the user.
Type – routing
Protocol- Any
Source Mac Address-  00:1e:90:a4:C2:F8 (add manually mac address or select from the list.)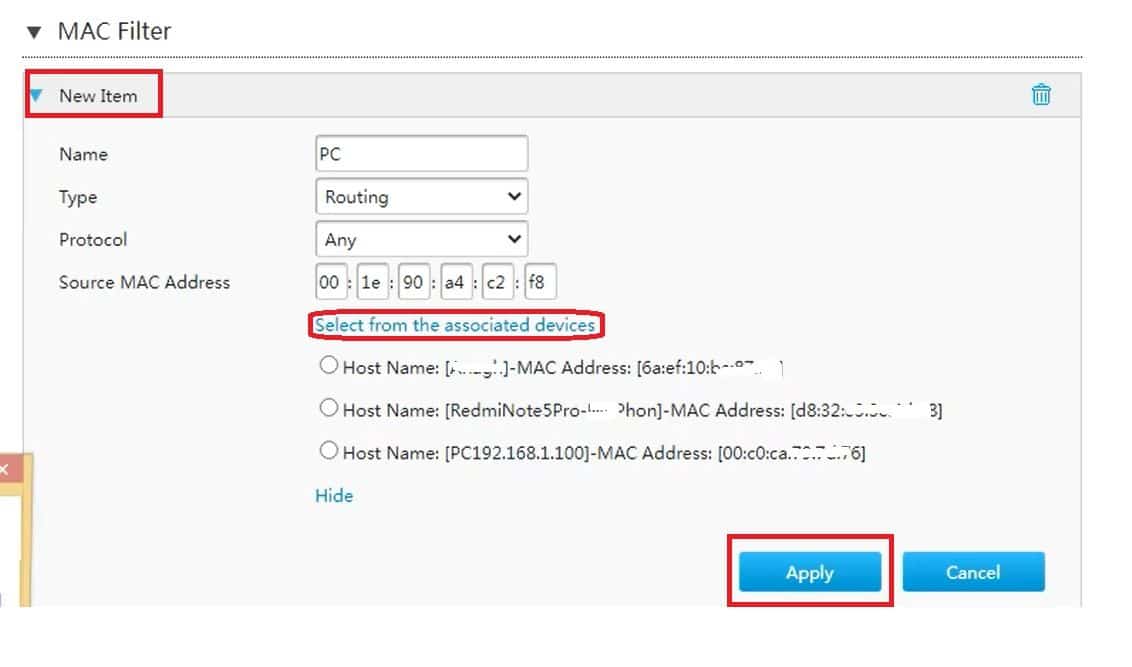 Press Apply Button to save settings
After adding the mac address to the black list user cannot access your internet access until its removed from the black list. Follow the steps below to unblock mobile from the block list to allow internet access.
How to Unblock Mobile in Airtel Broadband Modem?
If your mobile, laptop, or tablet device is unable to access the internet because it's blocked in your modem then follow simple steps to remove your mobile from the black list.
Go to the Internet tab from the top menu.
Internet- Security
Security- Filter Criteria
Go to Filter Switch and Modem Configuration
You will get all the mobile, desktop, and tablet device lists that are added to the list.
Just delete the device from the Black List Mobile in Airtel Xstream that you want to unblock from your router and want to allow users to access the internet.
This is a simple user manual to prevent your device from accessing the internet those do not belong to your family or office. Enabling a mac address helps you to secure your internet and data from unauthorized access and keep your WIFI network protected.
Related Post