Setup and connect CP Plus DVR in PC to view using the internet from any place or in office without using Monitor.
How to connect CP Plus DVR in PC and Laptop
DVR can access with HDMI and VGA port on monitor and TV which supports VGA connection. To connect DVR to HDMI port is simple and a plug and play task which does not require and any configuration. To access CP Plus DVR Live view in mobile using Instaon cloud ID is a simple setup and already published an article. When we talk about CP plus DVR live view in laptop and PC using LAN port or network then it needs a network configuration and software configuration as well.
There are two ways to cp plus DVR online view in pc using the internet and local networks. Internet connection you can view DVR in any place using instaon cloud id and local view only within the same network. CP Plus DVR View on PC using CVMS software and direct web access possible. To connect DVR to the computer using the internet need to setup DVR network and PC software.
Download CP Plus Software for View DVR in PC
View DVR camera using the web browser or another easy way to use CVMS2000 software.
Using Cp plus camera viewer software you can view DVR camera in Mac PC as well as Windows.
If you want to connect CP Plus DVR in Mac PC then use CVMS software for mac and for Windows us CVMS200.exe file
Download CP Plus CVMS DVR viewer software for Windows now to continue setup.
Download Indigo_cVMS-2000_WIN for Windows and Indigo_cVMS-2000_MAC for Mac OSX.
After download cp plus DVR online view software install and connect DVR to PC or WiFi router.
Connect DVR to Router or Computer LAN
To view DVR in PC using the internet and local network need to physical connection from WiFi router LAN port or direct cable connection with Desktop LAN port.
Connect DVR LAN port to WiFi Router LAN port or direct connect to PC LAN to setup.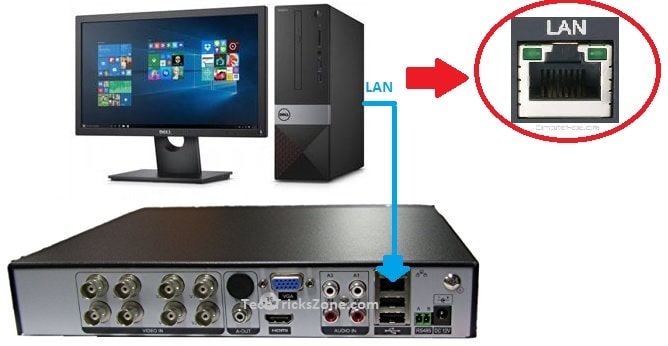 Open DVR in Monitor to setup Network configuration.
Go to the Main menu using right-click in cp plus DVR.
Go to Network option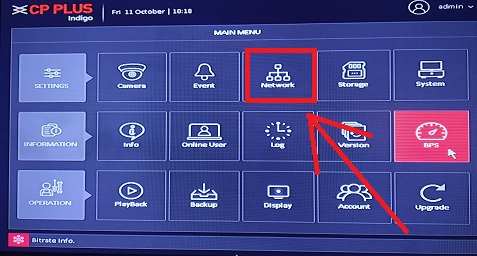 Change CP CP Plus Default LAN IP Address or use the DHCP option if DVR connected to Router.
Here I have to make a manual IP configuration for my network.
Use DHCP to enable the option if DVR connected to the internet router.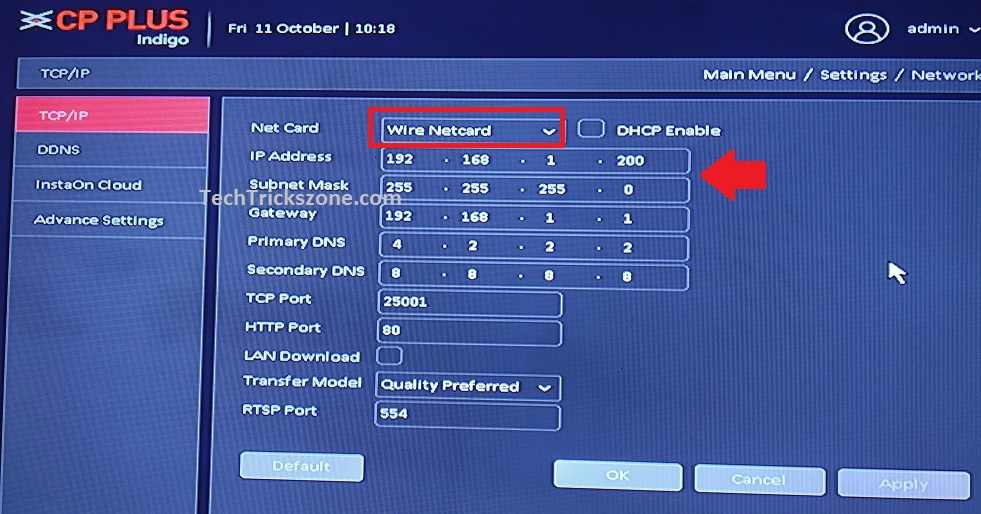 Click Apply and OK button to save settings.
Add DVR to CP Plus CVMS2000 in Desktop
Open cp plus camera viewer software in pc and login with the default username password.
CP Plus Default CVMS 2000 username: admin
And password also admin.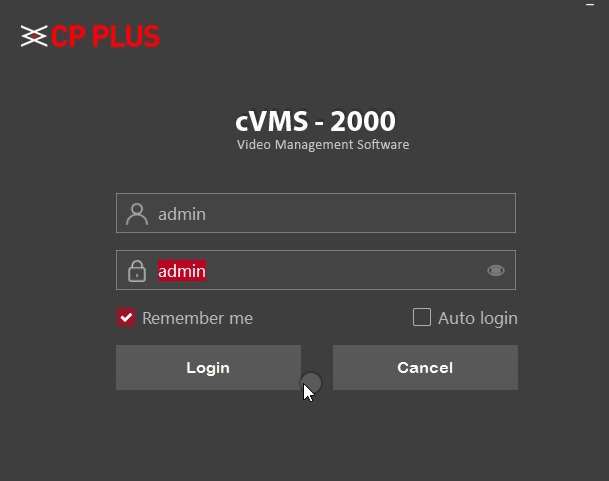 Use Auto Add DVR during the first-time login. If DVR connects it will ask you to Auto-add or manual add.
Add Devices automatically
Click the OK button.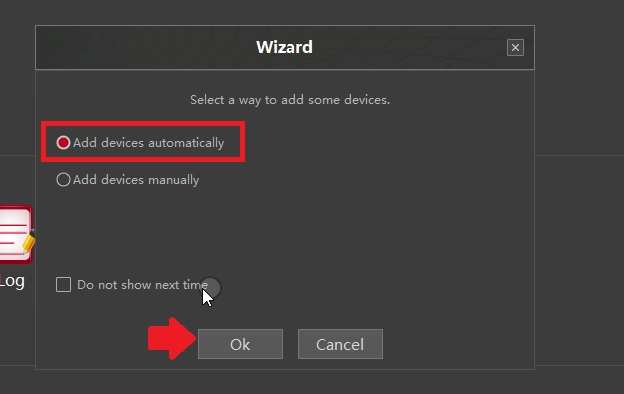 Go to Home and Devices after added automatically.
DVR will do so on Devices. If your DVR is added automatically.
Click the Edit button to change the DVR password and change the DVR name.

Device Name: Give a name to DVR if adding multiple DVRs so you can easily identify which DVR you want to view.
Password: Change the password from the default which is used to login DVR.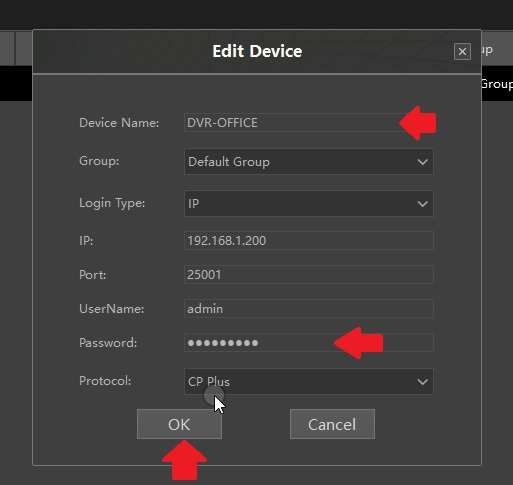 Click the OK button to finish the setup.
Add CP Plus DVR Manually in CVMS 2000 Software
If your DVR not showing in auto search you can add manually DVR with insta On id as well as IP Address.
Follow steps to add manually in-camera viewer software.
To Add Manual Go to Device from Home.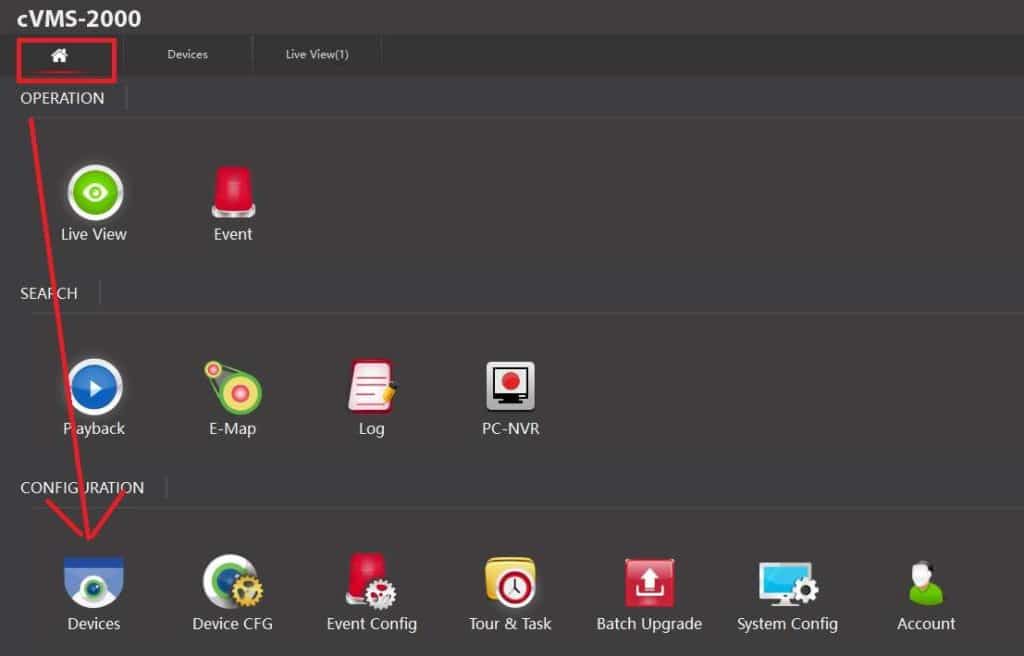 Click Add Device option and setup other settings
1: Add –  click to add a new DVR manually.
2: Device name: give DVR name you want to use to identify.
3: Login Type: InstaON cloud ID ( if you want to view DVR in the internet use the DVR instaon id option)
InstaON cloud ID: get the ID from the DVR sticker (S.No)
4: Username: admin
Password: DVR login password.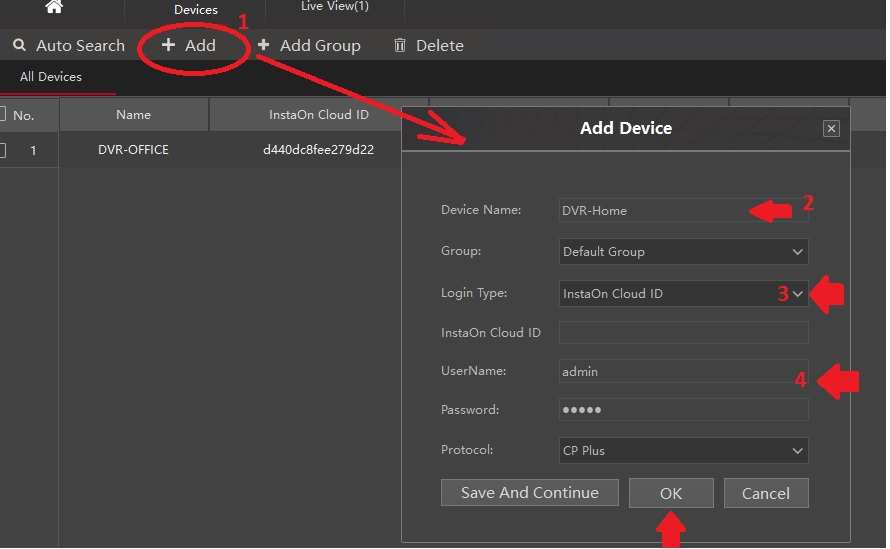 Click Save and continue button.
Press OK to confirm settings.
DVR will Be Added to the Device List.
View DVR Live in CVMS software from a PC
Now go to Home click the View option.
See the DVR added to the list.
Double click the camera to view Live in CVMS software as shown below image.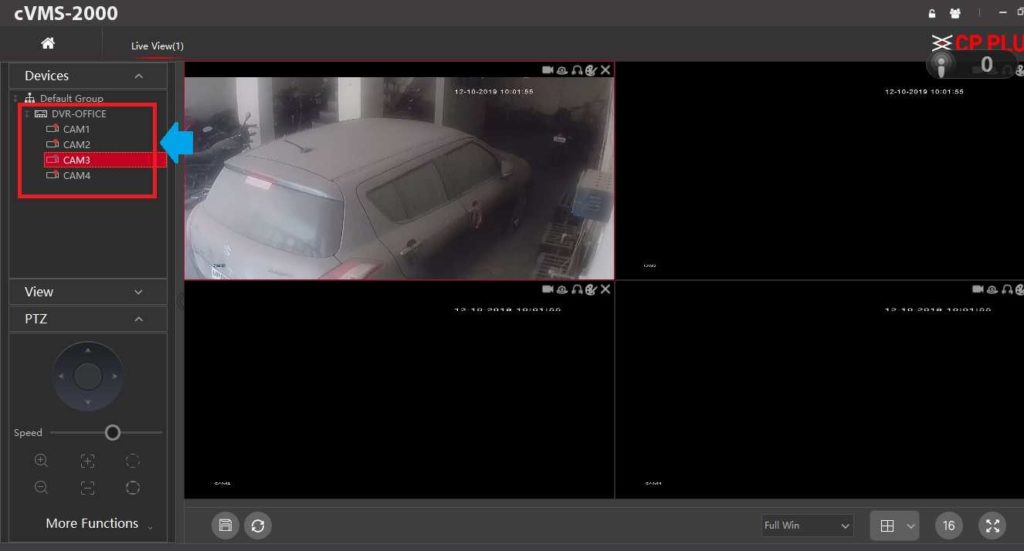 This is a simple user manual to view CP Plus DVRs in computers and Laptops with the internet and without the internet. Connect DVR to Laptop without monitor need cp plus IP discovery tools to get the Default CP plus IP address configured in DVR so download tools from the CP Plus website.
Related Post