How to enable Fingerprint Lock in WhatsApp?
WhatsApp a well known popular smartphone messenger and used worldwide. It is the best apps to get connected every time with friends and family. Today Whatsapp business also use for marketing products and reaches directly to end-user. Whatsapp a smartphone application where we share a picture, videos, file, and contacts. The security of Whatsapp also the priority of every WhatsApp user. so Whatsapp added a fingerprint lock feature in the apps to ensure only phone owners can unlock Whatsapp and your data and personal chat can be secured always.
To enable the Fingerprint Lock feature of WhatsApp in Android and iPhone bit simple and can provide you the option to locked time periods. In this post will get simple steps to enable fingerprint lock for your WhatsApp and add extra security layer with Apps lock features.
You can enable fingerprint lock in WhatsApp without the using a third-party apps lock application which may make your phone slower. You can finally set u fingerprint lock for Whatsapp inbuilt feature option with update your apps to the latest version. Also, know the enable WhatsApp video calling if your phone does not show a video call option.
Set up Fingerprint Lock in WhatsApp
Check the settings to enable fingerprint lock in your WhatsApp first. If you did not find a fingerprint lock option inside privacy settings then update WhatsApp first to add fingerprint lock.
Update Whatsapp to the latest version and follow the steps below after the update finish.
Open Whatsapp and press three-dot and click Settings.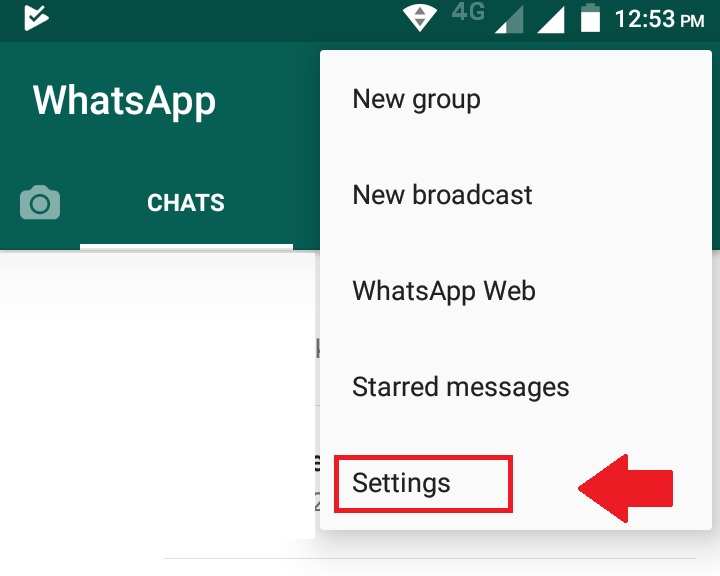 Go to Account option where privacy, security, and other feature available to make secure Whatsapp.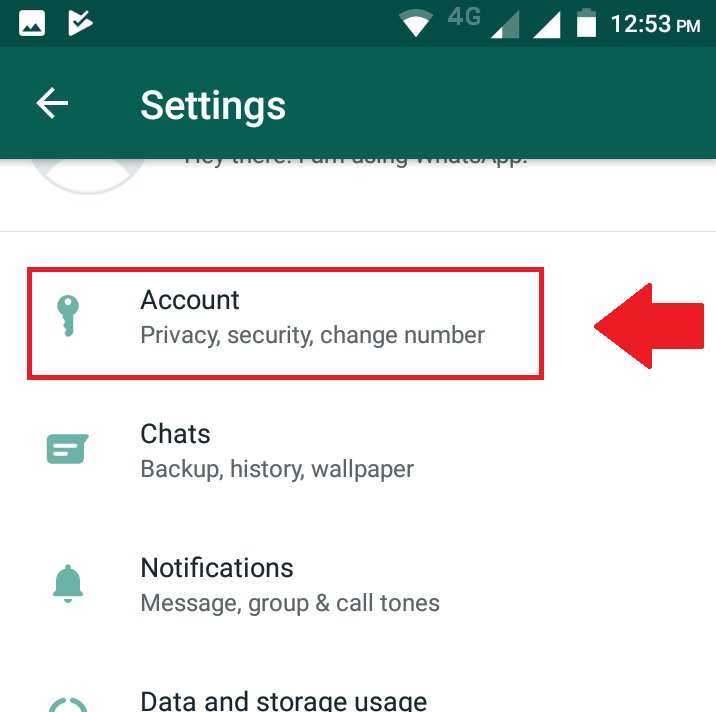 To enable security features go to the Privacy option under Account settings. Follow the below image.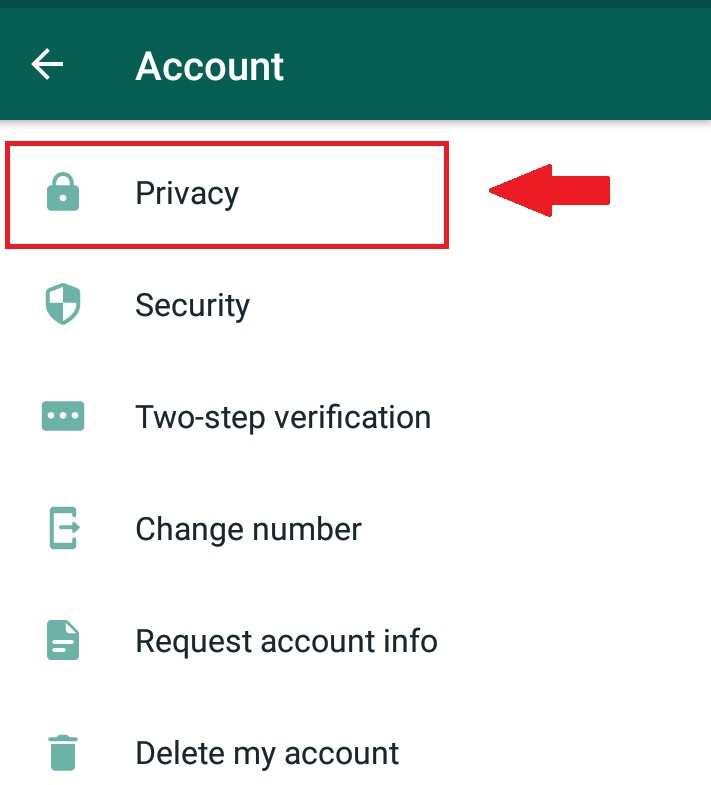 Scroll privacy settings and see the Fingerprint Lock option added to last.
By default its disabled. To enable fingerprint lock click the option to verify finger in the next steps.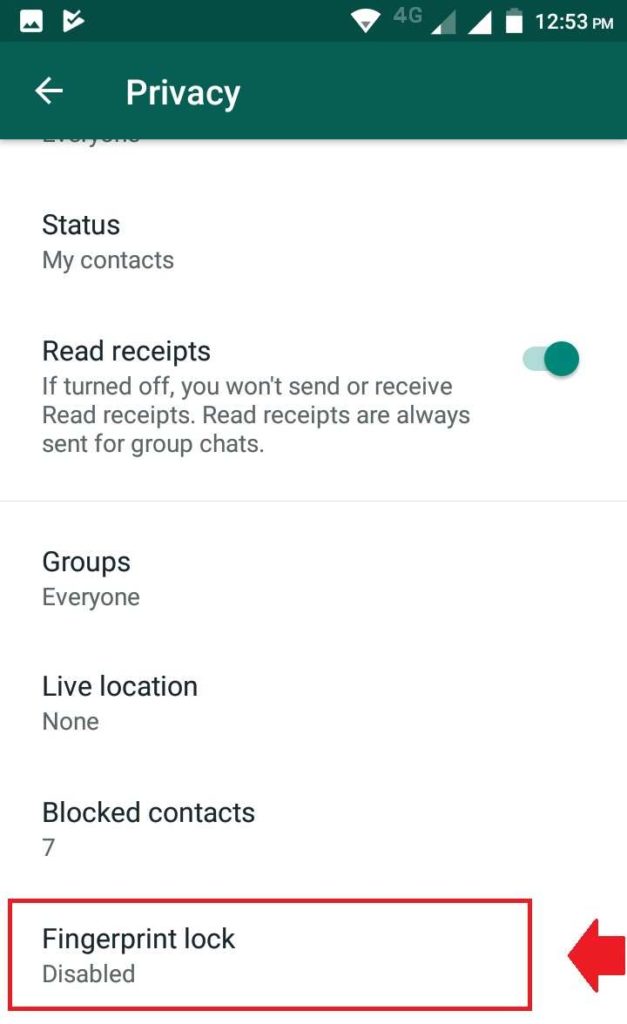 Place the finger register with your mobile phone lock to enable the same fingerprint loc with Whatsapp messenger.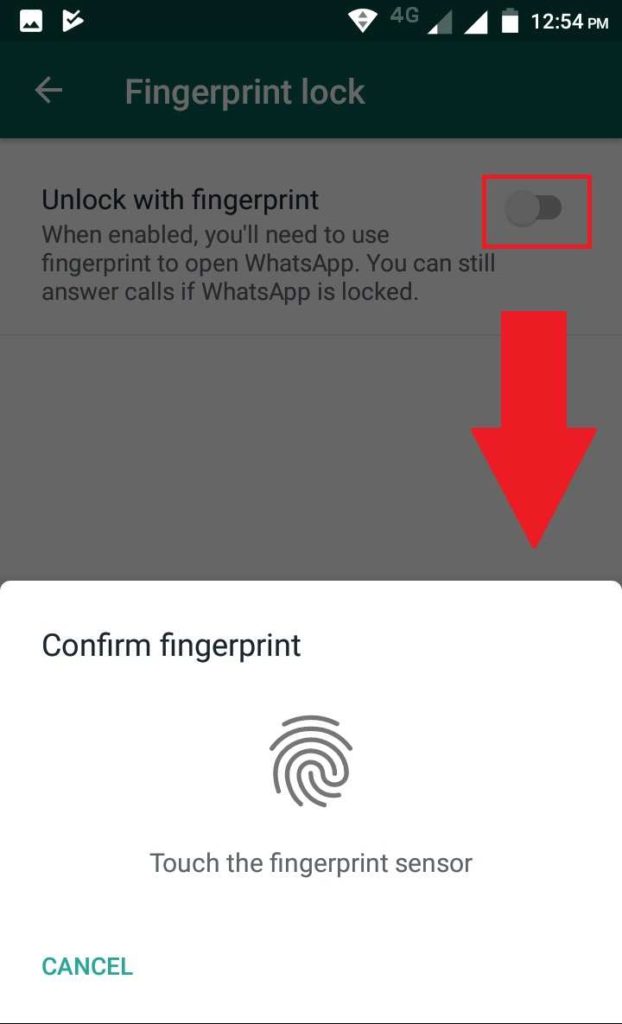 You will prompt to time for an automatic lock of WhatsApp when you are not using it.
Select the option when you want to automatically lock it.
Immediately
After 1 minute
After 30 minute
Choose the immediate time or 1 minute lock time when mobile in idle mode.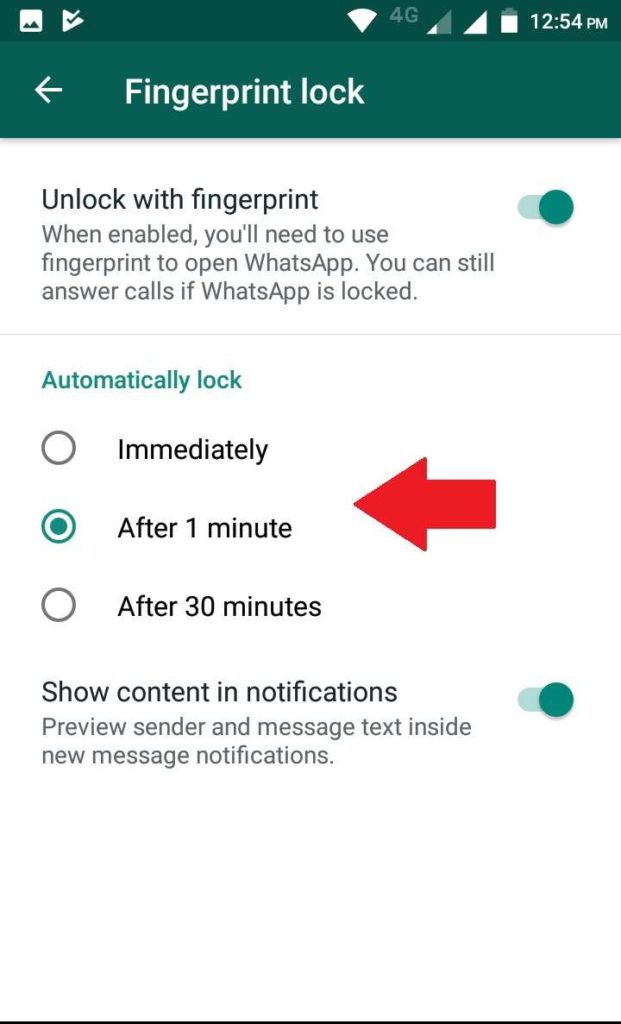 You can also disable Whatsapp message notification content in the home screen using Show content notification options.
Exit the apps and lock the phone. Unlock the phone and check the WhatsApp asking for a fingerprint lock before the open. You can disable mobile apps lock for WhatsApp to avoid unlock double time while Whatsapp fingerprint already protecting your app access.
These are simple steps to enable the fingerprint lock feature in the WhatsApp mobile chat application. This method same for enable lock in android as well as iPhones. If you are not getting the Whatsapp fingerprint lock option than you need to update WhatsApp from the Google play store to ensure the latest updated and feature added to your Whatsapp. Apart from fingerprint, you can enable other WhatsApp security features to keep enjoy your private chat and conversations always secured.
Related Post