How to choose a router for your home
What is the best way to buy the best router for a home? Every one needs WiFi internet today so while choosing a router for home it is important it should be performed as per your internet speed. Most of the brand router appears the same as per physical looks but hardware specification difference makes the best and worst Wi-Fi router. To pick the best router need to follow a buying guide while buying a new wifi router for home.
The router buying guide will help you to choose the best router for home while you are confused to see all looking the same physically. This post will describe your important point to notice while buying a new router for home internet. Few simple steps to select the best Wireless router for home and office which will work smooth and reliable wireless connectivity.
Tips to Buy best WiFi Router for Home
There are many points to keep in mind while planning to purchase a new wifi router for home and office. Here are some strictly recommended feature should notice while select router for home.
1: Router Band & Speed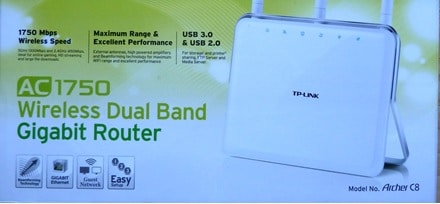 Router speed depends on your internet plan speed which is in Mbps. Single-band WiFi router comes from 150Mbps to 300 Mbps which is enough for internet plan up to 50Mbps. If your internet plan is 50+ Mbps you should buy dual band wifi router which will provide you 450Mbps to 750Mbps wifi speed. You can go high-speed dual-band router (2.4G+5GHz) if the internet plan is 100+ Mbps.
2: Physical Ethernet Port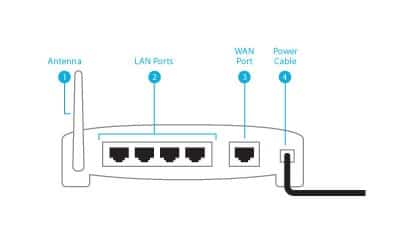 Low-cost wifi router comes with 2 Port to up to 5-6 ether port. 1 Port is Wan and other LAN port to use a wired connection for your Desktop as well as a network printer and DVR/NVR. SO you should know how much physical Ethernet port you need as per your computer and other network devices.
3: Wireless Modes

Wireless modes important while choosing a new wireless router. The router should support all modes such as Access point, Wisp, Client and Range extender mode to boost the signal in case you add one more router in the home. Supporting multi-mode will help you while upgrading router and older router can be used as repeater mode to increase WiFi Signal.
4: Software Feature
Software specification important while buying a router for home. WiFi router software support gives you parental control as well as kids protection from unusual website surfing. Before buy router checks the software should support firewall features, port forwarding, Mac access list, bandwidth management for speed limitation and control. Find the router official website to check the complete software checklist.
SOFTWARE FEATURES
Quality of Service
WMM, Bandwidth Control
WAN Type
Dynamic IP/Static IP/PPPoE/
PPTP(Dual Access)/L2TP(Dual Access)/BigPond
Management
Access Control
Local Management
Remote Management
DHCP
Server, Client, DHCP Client List,
Address Reservation
Port Forwarding
Virtual Server, Port Triggering, UPnP, DMZ
Dynamic DNS
DynDns, Comexe, NO-IP
VPN Pass-Through
PPTP, L2TP, IPSec
Access Control
Parental Control, Local Management Control, Host List, Access
Schedule, Rule Management
Firewall Security
DoS, SPI Firewall
IP Address Filter/MAC Address Filter/Domain Filter
IP and MAC Address Binding
Protocols
Supports IPv4 and IPv6
5: Brand Name
Router durability and reliability also depend on the brands running in the market. Always choose the best brand to avoid stability and speed issues in wireless. Best and leading brands give you router hardware will a long time life. some popular brands such as Linksys, Netgear, D-Link, TP-Link etc.
6: Budget & Looks
The most important point is the budget. The budget decides 80% of how much we can spend on Pick's best wifi router. The router budget depends on the looks and hardware specifications of the router. Compare the all wireless router under your budget with looks and pick the best one which allows your budget and also best as per internet speed and house area size.
Final Words
These are some common features to understand "how to choose a router" for home and office. Choosing the best router based on wireless router speeds, looks, and your internet plan and most important things budget. Before buying a router you should study all the hardware and software feature to choose a good router which does not disappoint you while using wifi.
Related Post