TP-Link TL-MR6400 4G Router Login and Setup
TP-Link MR6400 sim based 4G WiFi router support internet from WAN port as well as SIM. MR6400 a 4G WiFI router designed for a remote area where broadband internet not available but the mobile 4G sim can turn your network into a broadband network using the TL-MR6400 WiFI router. TP-link 4G router support 3 10/100 LAN port 1 LAN/WAN and Sim card port to insert your 4G enabled SIM.
You can use TP Link MR6400 4G LTE router to connect your NVR, Shared a single 4G sim internet with multiple users with wifi and wired connections. TL-MR6400 their many Versions comes from V1 to V5. Method of setup TP-link MR6400 router same for any hardware version so you can use this user guide to configure TPlink MR6400 3G/4G WiFi routers. You can setup TP-Link SIM router either using a wired connection or WiFi connection with default SSID or password. This router support 3G and 4G both network so you can use any sim activate 3G or 4G.
Default Login Settings for TL-MR6400 LTE Router
You need default credential to access router settings for the first time setup that also printed to router sticker and Quick user manual comes with the router.
Default Login IP address- 192.168.1.1 or URL- tplinkmodem.net
Default login username- admin
Default password- admin
Default SSID and Wireless Password also printed to Sticker.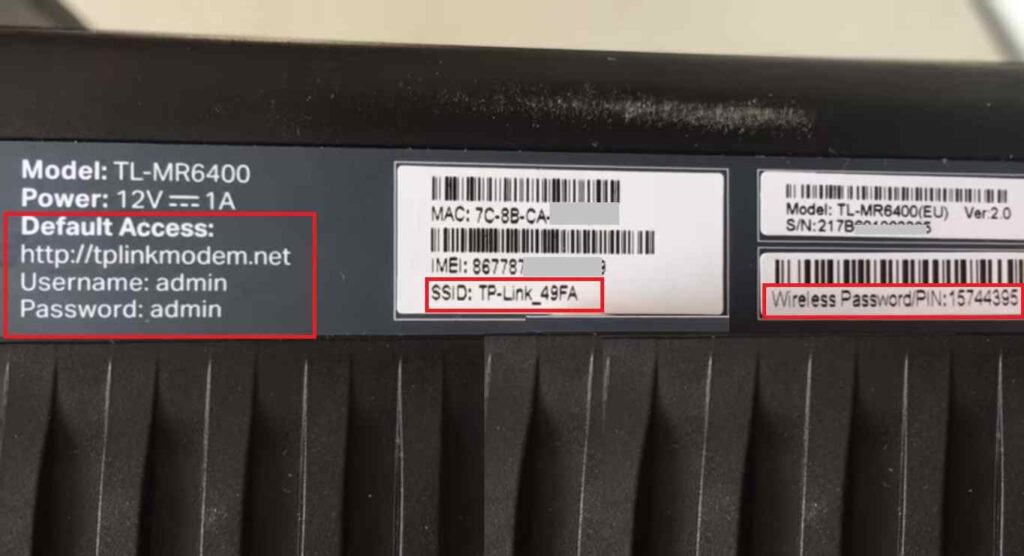 Keep default login settings with you and follow steps to set up your 4G Router.
TP-link MR-6400 Connection
Insert an Activated 4G/3G sim card to the SIM slot of the router.
Connect LAN cable from the LAN port of the Router to use a wired connection for PC/Laptop.
Use Default SSID and Password printed to router sticker for WiFI connections.
Use a DC adapter to Turn On the Router.
Once Physical connection and default login settings ready wit you now follow steps to setup tp link 4g router configuration part.
Login TP Link 4G Router
Open Web browser and access http://192.168.l.l or URL – http://tplinkmodem.net  within a few seconds you will get a login page of the TP-link tP link MR6400 or tp link tl mr3020 whichever you are using.
Once you are logged into the 4G router now the first step is to change the Router mode to 3G/4G router.
Change Router Operation mode
TP-link TL-MR6400 /MR3420/ MR3020 all 4G mobile router support SIM as well as WAN broadband internet connection type. By default, 4G routers configured in WAN mode so change the Router mode to 4G mode while using SIM card.
Go to Advanced- Operation Mode
Operation Mode– 3G/4G Router Mode
Select and Save settings.

If you have inserted 4G sim then within a few minutes 4G sim will show the connected status and internetworking from 4G networks. The next step is to update the WiFI SSID name and password to secure your WIFI internet.
Change Wireless SSID and Password
Go to Advanced – Wireless
Wireless Settings
Network Name (SSID)– TP-Link_4G (change this default SSID name as per your choice for your TP-link 4G router wifi name.
Security– WPA/WPA2 Personal (recommended)
Version- WPA2-PSK
Encryption– AES
Password– Create a new password for 4G wifi router.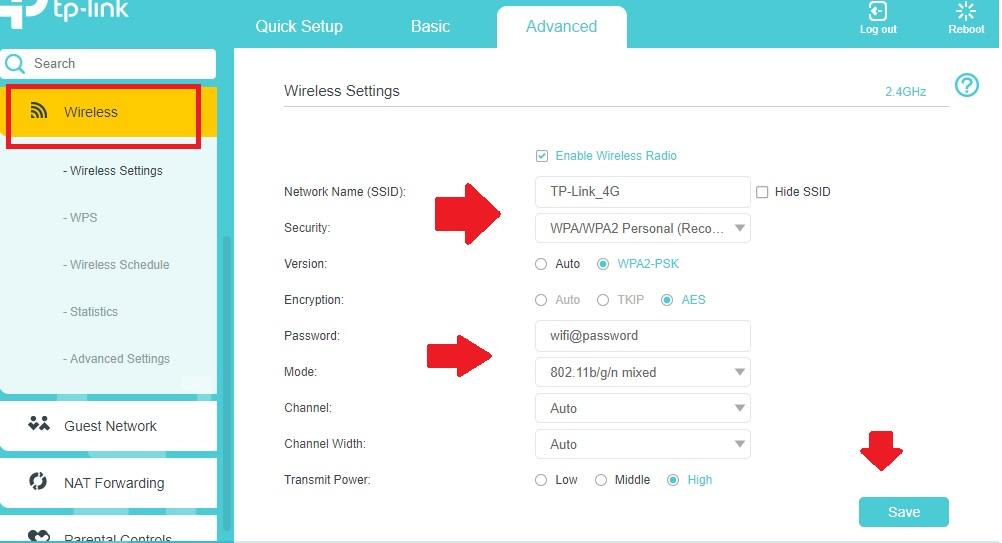 Press the Save button and you will disconnect from WiFI connection after updating SSID. Connect again with new SSID name and password.
Next Step is Change default Login Password for your 4G router to secure access of Web interface from user those are connected to WIfi and wired internet from your 4G sim based router.
Change Login Password
You can use this user manual if you have TL-MR6400 V1, v2, V3, V4 and V5 as well as MR3020, and any other SIM slot 4G router from TP-link brands.
Advanced- System Tools
Administration
Account management
OLD Password- admin (or if you already change then use the same password as old password)
New Password- create a new login password. (Make new Password High secured using mix key combination.
Confirm New password- provide a new password again.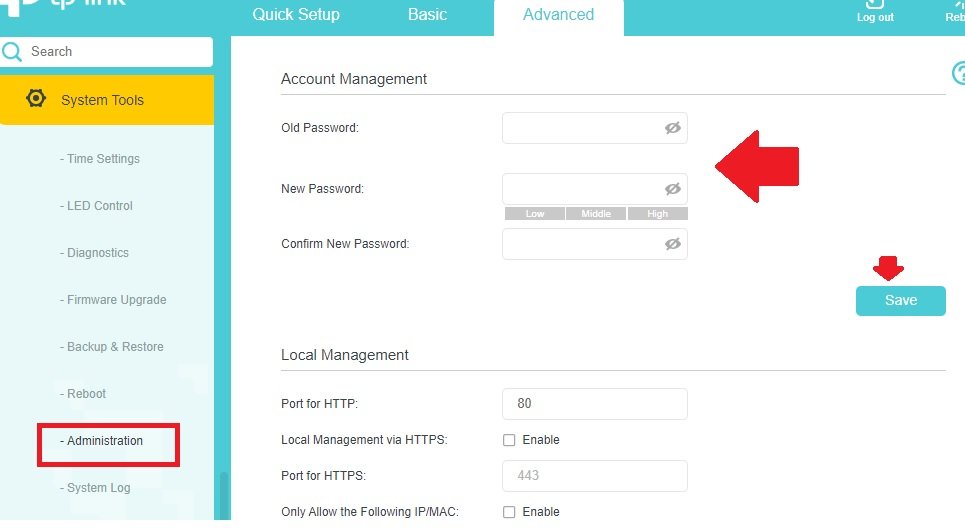 Press the Save button and logout router from every browser you log in before.
This is the simple configuration manual to setup TP link SiM slot-based 4G portable WiFI router without using a wired internet connection. If the internet not working in your TP Link 4G LTE router, Make sure SIM card you are suing is activated and working internet plan.
Download TP-Link MR6400 Firmware – Download
Related Post