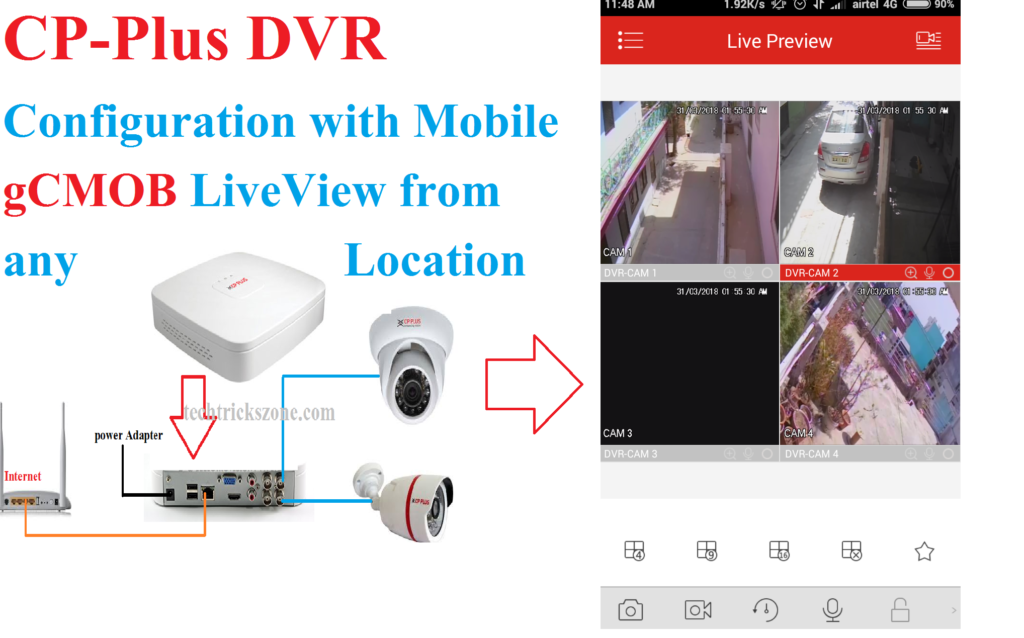 How to configure CP Plus DVR & View Live from Mobile Apps
CP Plus is a CCTV surveillance product provider. Today security comes first in any need of human life. To make office, home and our family protect everyone use CCTV camera. CCTV camera monitors and recorded every activity going on your home and office. In this post will describe you step to step how to configure CP plus DVR network configuration for local and internet camera monitoring. Before 3-4 year back when we think about to access CCTV from other location with internet than public or static IP address required. Now when day by day technology grows we can access any CCTV and DVR from anywhere in world because of cloud server. Every leading CCTV manufacture provide their cloud server and mobile application to access your DVR and surveillance from all over world without having any static IP Address.
 CP Plus DVR Camera and Network Connection Diagram.
Does not  matter you have 4 channels DVR or 16 channels DVR connection are some for all.DVR has a LAN port for network connectivity and VGA port for connect display.  4 BNC connector for camera in 4 channels DVR or as per DVR capacity you have used.
Connect LAN cable from your internet router to DVR LAN port to connect DVR in internet.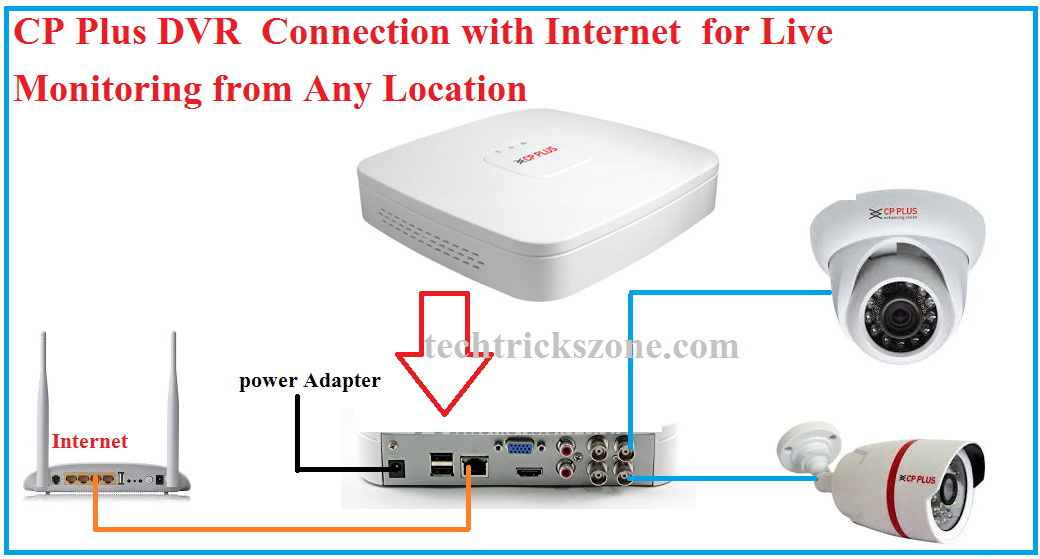 CP Plus DVR Network configuration to Live monitoring from Internet.
Once you have connected internet cable to DVR than you have to change IPv4 setting.
You have to configure your DVR with internet connection to get access from internet. If DVR network not configure properly than you may not access the DVR from mobile apps.
Go to setting menu and click TCP/IP settings.
Choose the DHCP option and click save button to apply setting.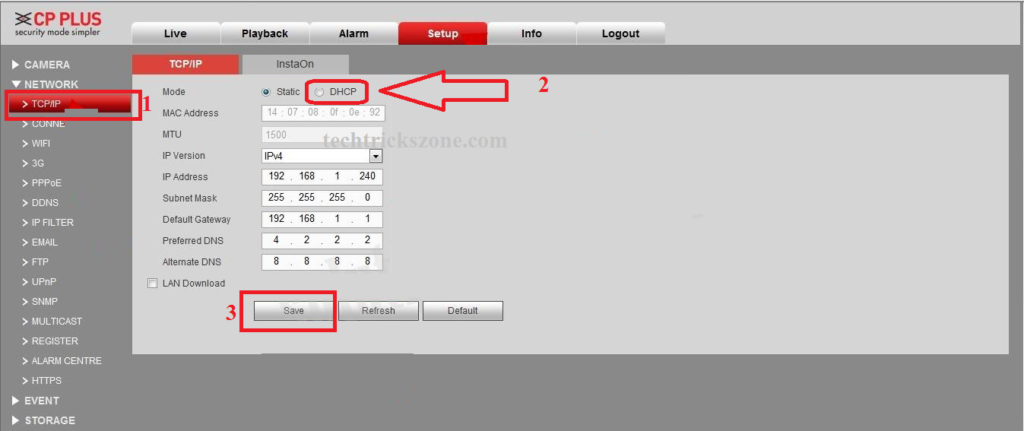 CP Plus  gCMOB Mobile Application installation and configuration.
CP Plus DVR can be access from internet with gCMOB application. gCMOB CP Plus cloud based apps for CP Plus DVR (Digital video Recorder) and NVR (Network Video Recorder) from internet at any place.
To download gCMOB download from Google Play store for Andorid and Apps store for I Phone.
Download gCMOB for android now
CP Plus DVR Setup for Live view from internet

Download gCMON for I Phone now.
Install the CP Plus gCMOB application and open for configuration your DVR.
CP Plus gCMOB Mobile Apps configuration for android and I Phone.
Open CMOB application and skip the introduction of apps.
Click  Camera ICON to enter in CCTV option. If you looking to add CP Plus door phone than choose  Door Phone option.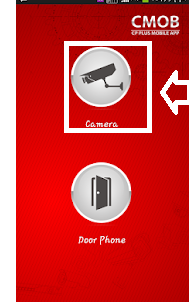 Now Click  + button  to add DVR in mobile apps. You can also add device from video camera Icon top left side.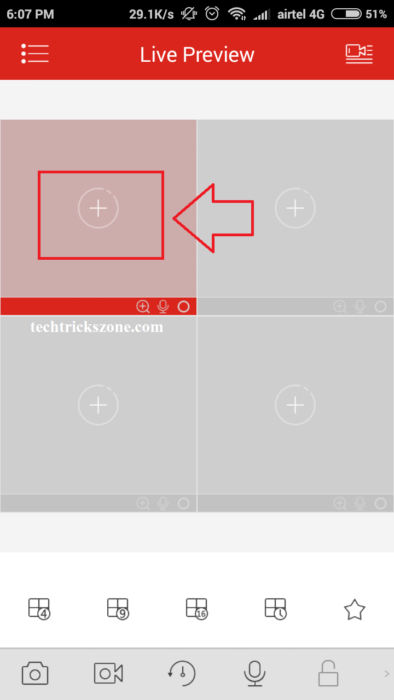 Click InstaOn option to add your DVR on gCMOB mobile application for publicly monitoring from internet at any location.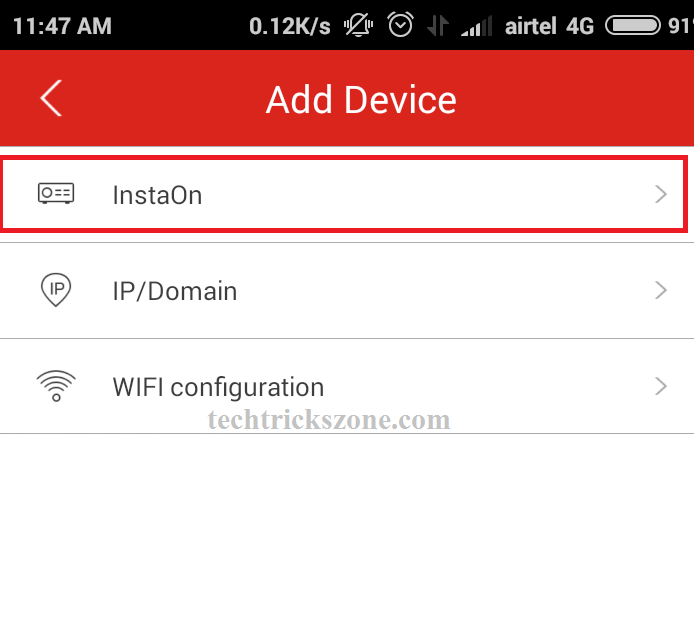 Click QR code icon to scan your DVR serial number as shown below image.
Or you can type manually DVR serial number from backside sticker and device information option.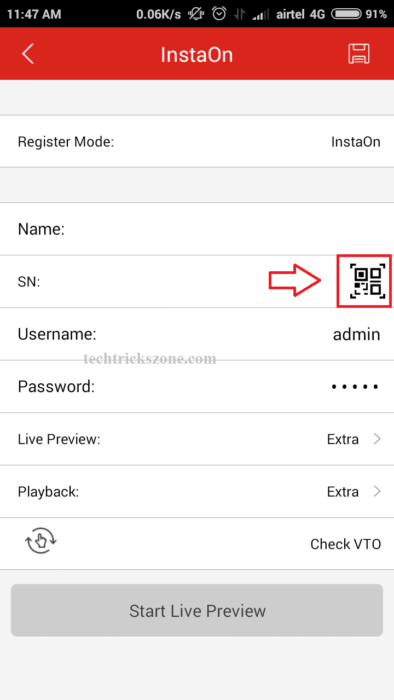 To get QR code inside DVR web interface,  follows below steps.
Login to DVR
Go to TCP/IP option and go to InstaOn option

Once Done Click Live preview button to view your camera through gCMOB mobile application.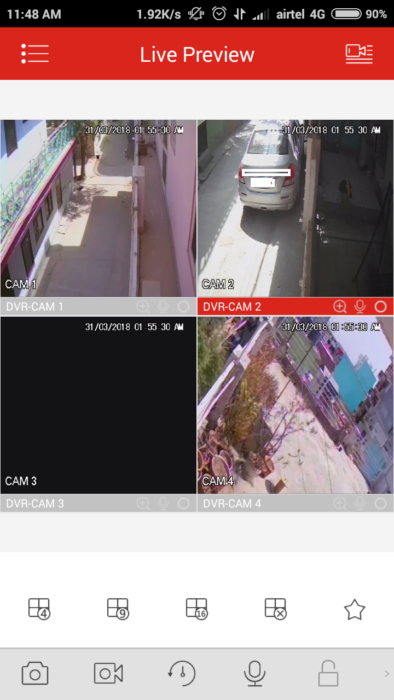 If you are using more tha 4 channel cameras and want to view all cameras in single windows click the channel setting below.
You can view 9 camera 16 cameras in single windows.
To open one camera in full screen double tap the camera screen to open in full screen.
You can add multiple DVR from different location to monitor fro same mobile device.
Add multiple DVR add follow the Add device steps again with every DVR.
CP-Plus DVR View Multiple DVR from Different Location in same mobile Apps.
If you have multiple location where you have installed CP plus camera. With CP Plus CMOB mobile apps you can monitor all your DVR in single apps doesn't matter where they installed. To view all DVR you required only internet connection on each location to make DVR access from cloud.
You can add all DVR in same mobile apps follow steps above.
To View DVR from different location
Click the + (PLUS) icon or any camera screen showing in channel to select DVR.
Device List — choose the DVR you want to monitor.
Click the option and press Start Live preview button below.
You camera will  preview on your mobile screen.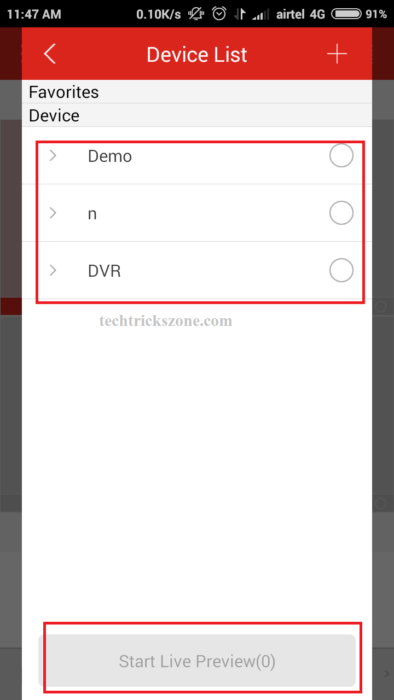 CP Plus DVR monitoring mobile application available for android as well as I Phone users. If you are a I Phone user you can also get the help from this post to setup CP PLUS DVR on mobile application. CP Plus Camera setup and installation same for both android and I Phone user.
Use Security device and keep always protect from suspicious activity happening all around you and your family. If you get any type of error and problem during setup and installation of CP Plus  NVR and DVR installation please comments and email to get solution.
Related Post