Are you fade-up with Facebook messaging and looking to delete your Facebook ID permanently. you will get the step to step guide for how to delete facebook account.
How to delete Facebook Account Permanently Without Waiting 14 Days Periods
Facebook has changed account policy regularly so some time when you try to find any option and you feel it does not exist now. Facebook Never give any settings for delete account permanently directly from the profile so you can't delete Facebook permanently like other social network sites. As Facebook know most people get addicted to the Facebook account so they don't want to lose them to give a quick delete account button in profile. Its only give a temporary Facebook deactivate button if someone tired with it. Account Deactivate option never delete and lose any data from your Facebook profile but it's a temporary break option you want to go silent for some time. You can reactivate any time your account and everything will be as it is. make sure you really want to permanently delete your Facebook account and decided to keep away from Facebook.
. Now you are in the right place here you will get complete detail about erase facebook quickly.
Follow given steps for Facebook account delete permanently.
You can Delete your Facebook account from Computer web login so you should have login details of profile you want to delete.
Facebook has given delete account option in help forum so you can only delete Facebook by visiting Facebook help forum. Before deleting your profile make sure you have backup all data of your account because you will lose all pictures, friends details, messages once you have confirmed for deletion Facebook Profile permanently.
How to Download Facebook Profile Account Data.
Before going to delete your Facebook login your Facebook account and go to General from the settings menu. You will get Download copy option in last of General settings. This backup includes your profile data like friends details, post details, pictures, and other settings you have done in your profile. This you will keep your all memories with even you delete your profile but download copy before deleting account otherwise there is no option to get your data backup.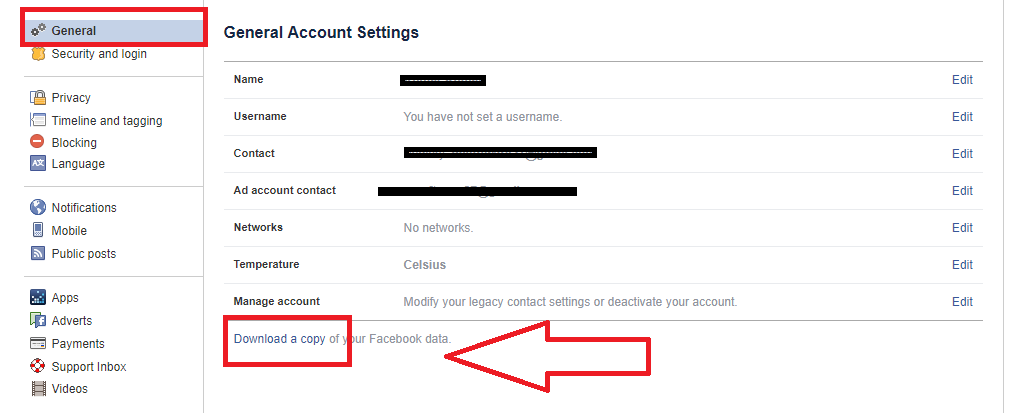 Delete Facebook Profile Permanently  Now
Click below picture to delete your account permanently keep your facebook username and password ready with you.
Note: if you think you have deleted by mistake just Login your account within 14 days to reactivate it once 14 days finish you can't reactivate your account.
Click Image to Delete you Facebook Now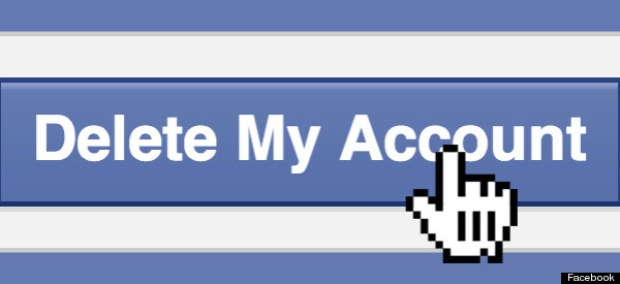 You can also get delete Facebook account permanently link from Facebook help forum or click above image to directly go to delete FB id now.
You must Login your Facebook account for permanent delete further process
Enter your Facebook account password to confirmation of deletion request of your Facebook profile account completely.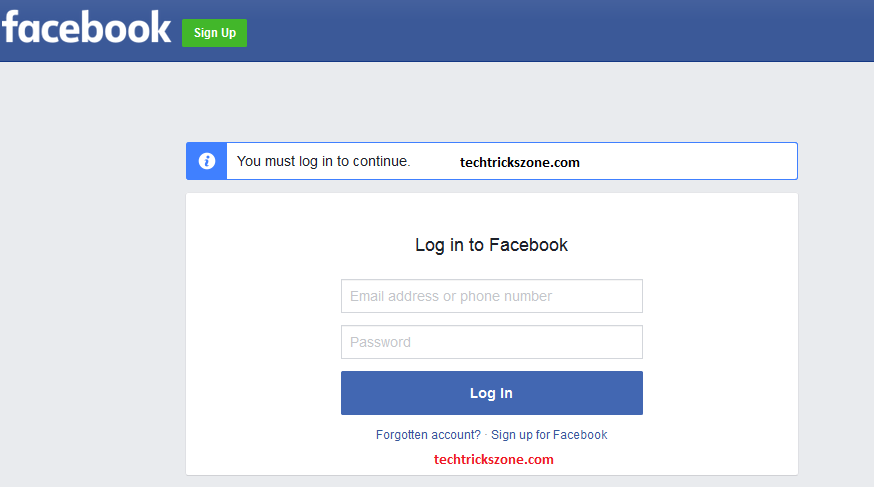 Next Option Facebook will ask for confirmation permanently deletes the account
You have still had the choice to keep your account in case of change mind just click cancel button to cancel account deletion. Once you have click "Delete my account" button then you can not revert back your account so if you think you are sure then click Delete button to confirm account deletion process.
Trending Post: How to Recover Deleted Photos and Videos from Memory Card
Next Step you require facebook password and Captcha confirmation
Type your password and captcha text to confirm final step of Facebook Account permanently delete.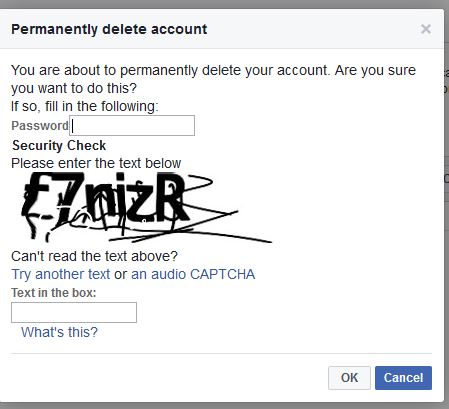 You will get confirmation notice for account deletion time 14 days if you didn't reactivate your Facebook account within 14 days your account will permanently deleted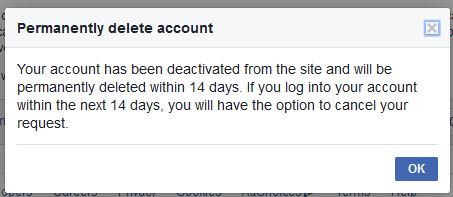 If your mind changes within 14 days then don't worry you can reopen your facebook account without any problem. After 14days your account will clear from the Facebook server so you can get back to your Facebook account. After Deletion of Facebook profile, you have only way to comeback with the new Facebook account. You have to find all your friends you lost with last Facebook account deletion.
Delete Facebook Account After Passed away
Facebook recently added the option to manage your Facebook account after you passed away. With this option,n you can choose a fiend from your list who will manage your account after you passed away. You can add the friend from Facebook setting.
You can also add account deletion after you passed away if yo don't want to any one manage your account after you.follow the steps to delete facebook after passed away.
Go to Facebook setting and click General option fro left side menu.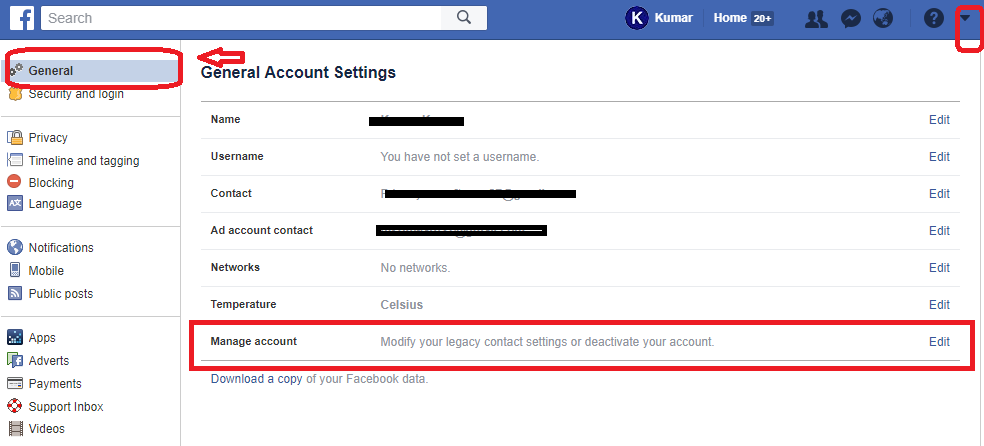 Click Manage Account option and press the Edit button to enter in settings.
Choose friends to manage your account after you passed away and click the add button
Request account deletion: click this option to schedule your Facebook account deletion after passed away. This option will delete your Facebook account automatically if your Facebook account will inactive for a long time.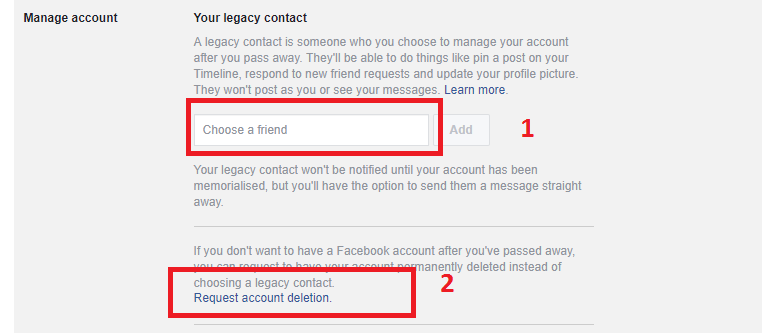 Once you have confirmed to Delete Your Facebook Information by Yourself then after 14 days waiting for the Facebook profile will disappear from FB.
Conclusion:
The conclusion of tutorials contain "how to completely delete facebook id from mobile" is you can delete your profile any time when you wish to stop it. for security reasons, Facebook has given account deletion link in help and support page. so you can find the link whenever you wish to remove facebook page and account. Please think before Delete your Facebook Account Forever because you can not retrieve. 
Related Facebook Tricks Post