How to Login Sonicwall Firewall with Admin username?
Sonicwall firewall, a brand of Dell Company and it's a popular next-gen Firewall security appliance used for home, office network protection. A firewall protects your network from spyware and spams attacks and keep your data safe always. If you own Sonicwall TZ100, TZ300, or any other Soho firewall model than this user guide will help you to login Sonicwall firewall first time and later as well. Sonicgaurd makes a security guard in your internet network and block attacks from external networks. You need to connect firewall ports physical from computer/laptop LAN port to access sonicwall web interface to browser.
Sonic wall firewall comes with mutli physical Ethernet port that can use either WAN Port or LAN port depend on requirement.
Sonicwall Hardware Firewall Physical Connection
The first step is to setup SonicWall firewal start with physical connection with network and computers.
If you want to connect more then one internet connection in sonic wall failover purpose than you need to setup 2 Port as WAN and rest is LAN port.
This model is Sonicawall TZ400 serial with X1 and X2 fix WAN and  1 Fix LAN port.  From X2 to X6 changeable interface can use either WAN or LAN interface.
Connect internet cable coming from ISP to WAN port using the standard Ethernet cable.
Connect PC/Laptop LAN port to X2 Port for Configuration.
computer/ Laptop Network IP settings should be DHCP mode.
Power on firewall power supply comes with a hardware box and follows further steps to login web interface.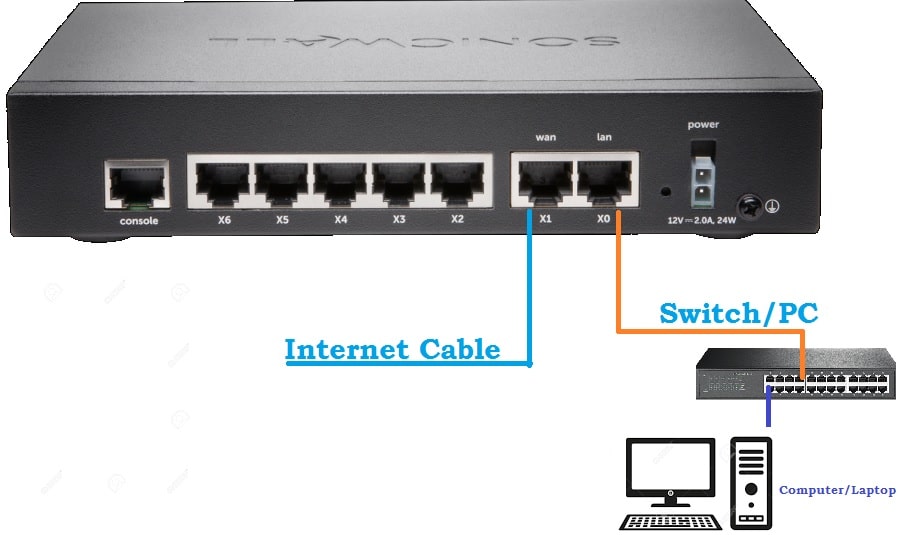 Default Login Settings for Sonicwall Firewall
Sonicwall Default Login IP Address – 192.168.168.168
Default Login Username – admin
Sonicwall default password– password.
Login Sonic Firewall to Web browser
Open Web browsers such as Firefox, Microsoft Edge, or Google Chrome and access http://192.168.168.168 and press enter key.
With a few seconds, you will Dell SonicWall firewall settings page asking with two options.
Launch the Dell Sonicwall Setup Wizard-
To configure SonicWall manually.
If you are a technical expert you can use a manual configuration method but if you are a beginner then choose "launch the dell SonicWALL Wizard" and follow further steps.
You will get set up wizard windows and proceed step by step configuration.
First Step- Change the Default login password
Username- admin
Old password- password
New Password- create a new login password
Confirm password– type password again to avoid spelling mistakes.
Second Steps- WAN IP Settings
The default mode is DHCP  so to use a static IP address choose the manual config option.
In manual config, you required WAN internet settings provided by internet service providers.
WAN IP Address – 10.0.0.1O
WAN Subnet mask- 255.255.255.248
WAN Gateway- 10.0.0.1
DNS Server- 202.56.215.55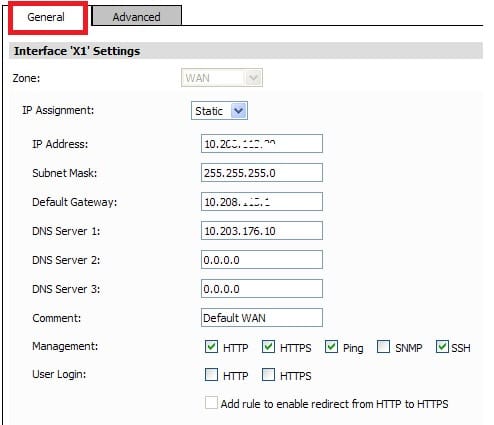 Please get WAN IP details from internet providers or Network administrator.
Third Steps- LAN IP Address Configuration
LAN IP Address – 192.168.168.168
Subnet Mask- 255.255.255.0
If you want to change the default sonic wall LAN IP address then change it here and press the Next button to finish the setup.
After finish setup, you will land to the Sonicwall Login Page asking for a username and password to access the firewall control panel.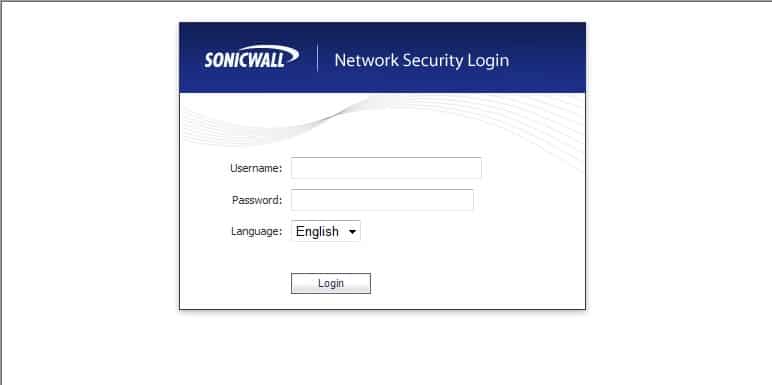 Use the login username and password you set up during first time configuration to access settings and configure further firewall settings.
To Change Sonicwall firewall language choose from Language as per your country and press the Login button to enter in settings.
If your Sonicwall Firewall model number is TZ100W or TZ400W   "W' stands for wireless so you have to configure Wireless network SSID name and password also during the setup wizard.
Once you are logged in to the firewall control panel you can set up content filtering, port forwarding, port, and IP address blocking, and many other firewall features to create a stronger guard between the internet network and External networks.
How to Update Sonicwall Firewall Firmware?
To keep networks from new viruses and attacks,  firmware updates are strongly recommended.
You can upgrade Sonicwall firmware manually with a few steps.
Download Firmware-
Visit http://mysonicawll.com and go to download options.
Choose the Firewall model number TZ300 from the software types.
Click the firmware link you want to save to the computer.
Upgrade firmware
Now go to Sonicwall Appliance and navigate
System- Settings and click Upload new firmware
Press the browse button and select firmware downloaded from Sonicwall downloads.
Press the upload button to start firmware uploading.
In the Firmware Management Table, click the Boot icon for your new firmware.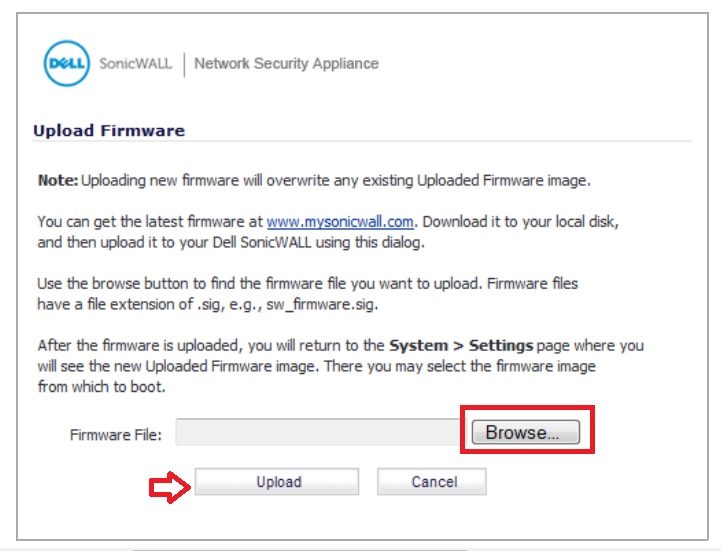 After a few minutes, the firewall will boot with an updated firmware version and protect your device and network from new viruses and phishing.
Related Post