LB-Link  Wireless Router Repeater Mode Configuration Simple Steps
In this post we are going to post a simple and easy tutorial for LB-Link BL-WR2000A repeater mode configuration with any brand access point. Before going to start the tutorial we would like to describe briefly hardware and software specifications of the BL-WR2000A Wi-Fi router. Although you can also get the Lb-Link  Wi-Fi router datasheet from an official LB-Link website. If you already own LB Link router and looking for a user guide for configuration in repeater mode then you are in the right place. Just follow the full post to know how to configure LB-Link Wireless Router Repeater mode with any brand wireless access point.
LB-Link BL-WR2000A 300Mbps wireless router with 2 LAN port and 1 WAN port. Its support DC power from DC socket inbuilt beside of LAN port.1 Reset button available to make router in factory reset mode if forgot any settings. This router having two 5dBi Omni antennas which increase router signal coverage and connectivity. B-Link router supports different modes such as WISP, Access Point, Universal Repeater, Client, and Client Router. As a router having multi-mode in software so it can be used for different modes according to requirement.
LB-Link BL-WR2000A router support WAN PPPoE, Static and DHCP mode for the various internet service type. We have already posted the tutorial for LB-Link router Static and PPPoE mode configuration already. This post we will provide a tutorial for universal repeater mode configuration with any brand AP device.
LB-Link BL-WR2000A 300Mbps Wireless Router repeater Mode Configuration
Before going to start repeater mode configuration you must know the default setting of the LB Link router. You can also get Lb-Link default settings backside of the router. Well, find the default settings of the LB-Link router.
See Here: All Brand Router Default IP Address username and password list
LB-Link   Default IP Address- 192.168.16.1
Default username – admin
Default password- admin
 LB-Link WiFi Router Connection Diagram
After getting default settings now connect your LbLink wifi router to the power adaptor comes with the box and connects LAN port to your PC/Laptop LAN port.
Change your Laptop/PC LAN port to DHCP mode or you can use static IP with the same series of LB-Link default IP address. EXP- 192.168.16.X ( LB-Link IP- 192.168.16.l)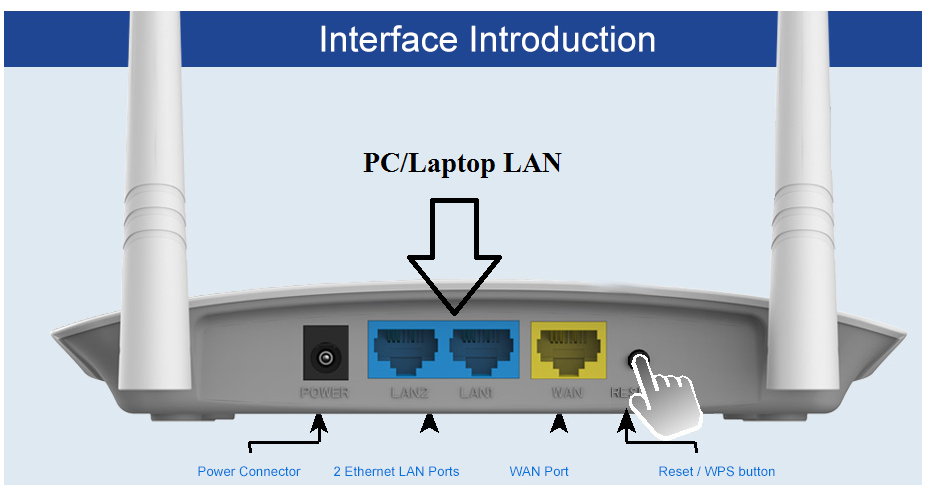 Once you have connected properly to the router now proceed to access the web GUI page in the browser and login device with default settings given above already.
LB-Link BL-WR2000A Login to Web Browser
After connected LAN post now open browser and type default IP 192168 .16.1  and user admin/admin to login router.

Username – admin  and password – admin    as shown below image
Click the login button to enter the Wi-Fi router interface.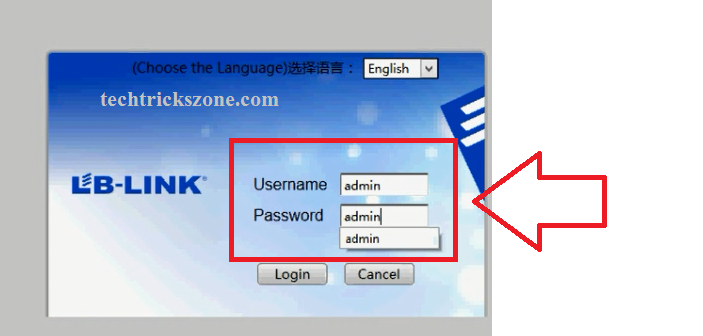 LB-Link BLWR2000A WiFi Router  Repeater Mode settings
After login Lb-Link router will land on wireless mode settings. Choose repeater (Range Extender) mode from the list and click the next button to go the next steps of configuration.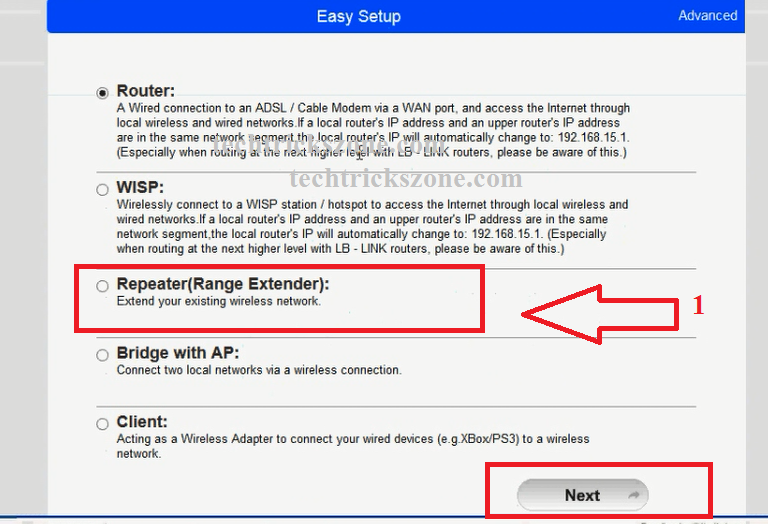 The next steps will show the scan button to scan Wi-fi access point.
Click the Scan button to make scanning all running Wi-Fi access points.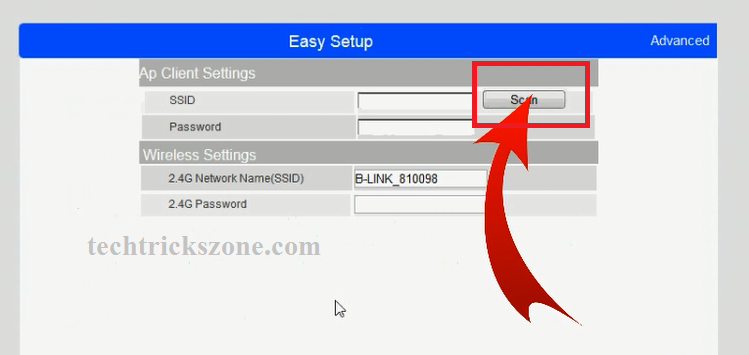 Join Access point name from Repeater device to connect it wirelessly to configure as the range extender.
After clicking the Scan button you will get new windows with all running access point lists included Name of SSID, Channel, and signal strength in percents. Select your Access point name from the list and press connect button to join from the repeater router.
1:- select the SSID name of your WiFi
2:- Press the connect button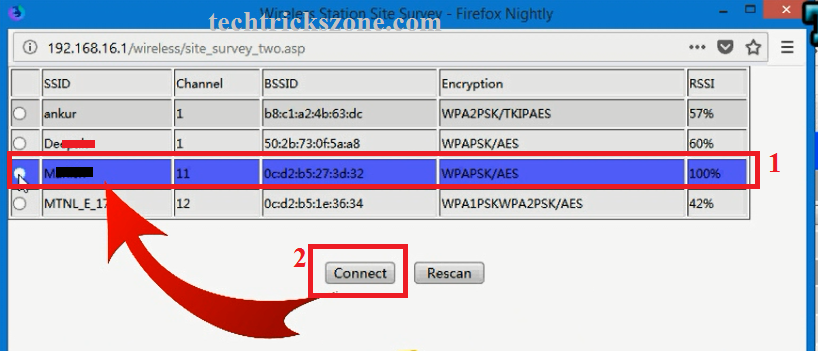 These windows will show your Main AP SSID selected in the repeater device. Now you have to put your Wi-Fi password to join the repeater device.
1:- type your existing Wi-Fi password
2: Wireless Settings – 
2.4G Network Name (SSID)-  this will be Repeater Wi-Fi name ( type here )
2.4G Password- this will be Repeater Wi-Fi password ( type password here)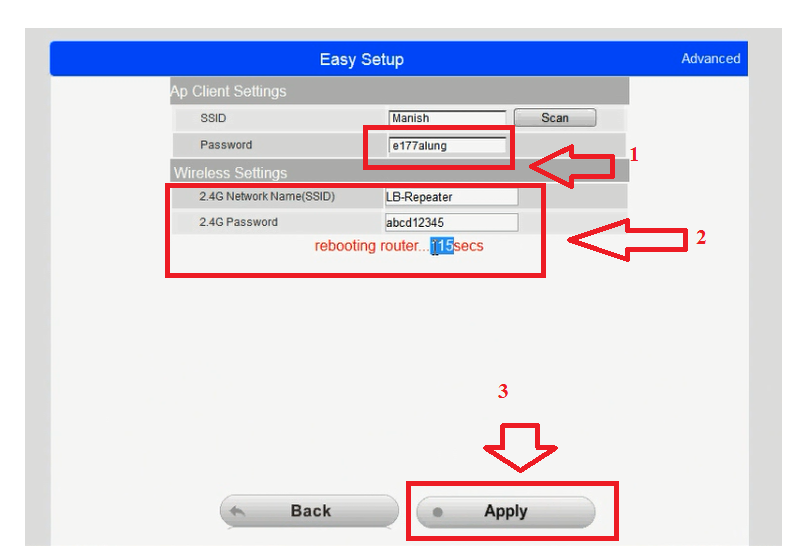 3:- Apply – press the Apply button to save settings
Wait Wi-Fi router will take approximately 60-70 seconds to reboot the device.

After the Rebooting device go to your mobile wifi or Laptop wifi and find the name you have the use for LB-Link BL-WR2000A  repeater SSID name. see the image below.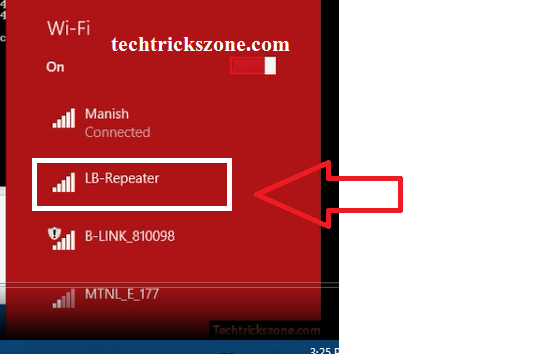 Connect Mobile/Laptop to LB-Link repeater Wi-Fi
Once the Lb-Link router reboots and your mobile or Wi-Fi showing the repeater SSID you used during configuration just click the name and type password when asking for the type. Once the router is connected. Check the internet.

Device Successfully connected to LB-Link BL-WR2000A repeater Wi-Fi and go to the browser and browse for the internet.
LB-Link BL-WR2000A Repeater Best Placement
If you have configured your LB-Link Wi-Fi router in repeater mode to extend your Wi-Fi signal in the dark area then make sure the placement of repeater device should the proper location to extend 100% signal every corner of the dark area. Use the middle location of your home or office where you are getting at least 40%-50% of your existing Wi-Fi signal to make stable and proper wifi speed of Repeater Wi-Fi router.
Repeater Wifi speed also depends on connectivity between the repeater device and the main Wi-Fi router.
Enjoy a full user guide for making your old router as the range extender or wireless repeater to increase signal coverage at your home and office area.
Related Post
LB-Link BL-WR2000A Repeater Mode Configuration
Lb-Link Wireless Router Repeater mode